Restoring the firmware
Once you're done coding and just want your Jay-D to be "normal" again, you need to restore his base firmware. 


This is quite simple, just connect your Jay-D to the USB port of your computer and press the "Restore firmware" button on the top right.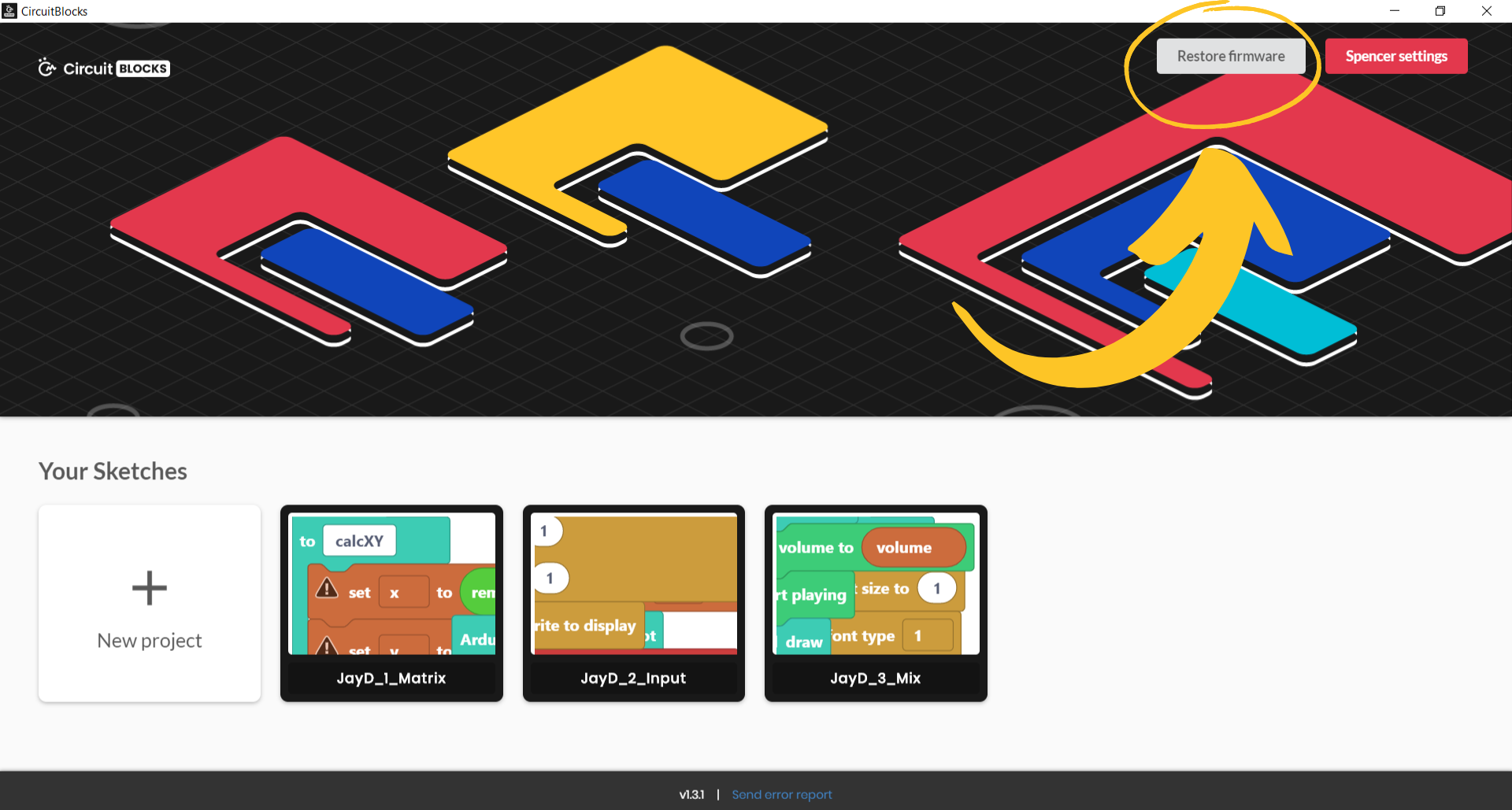 You will be prompted with a window where you need to choose the device that you are restoring the firmware for.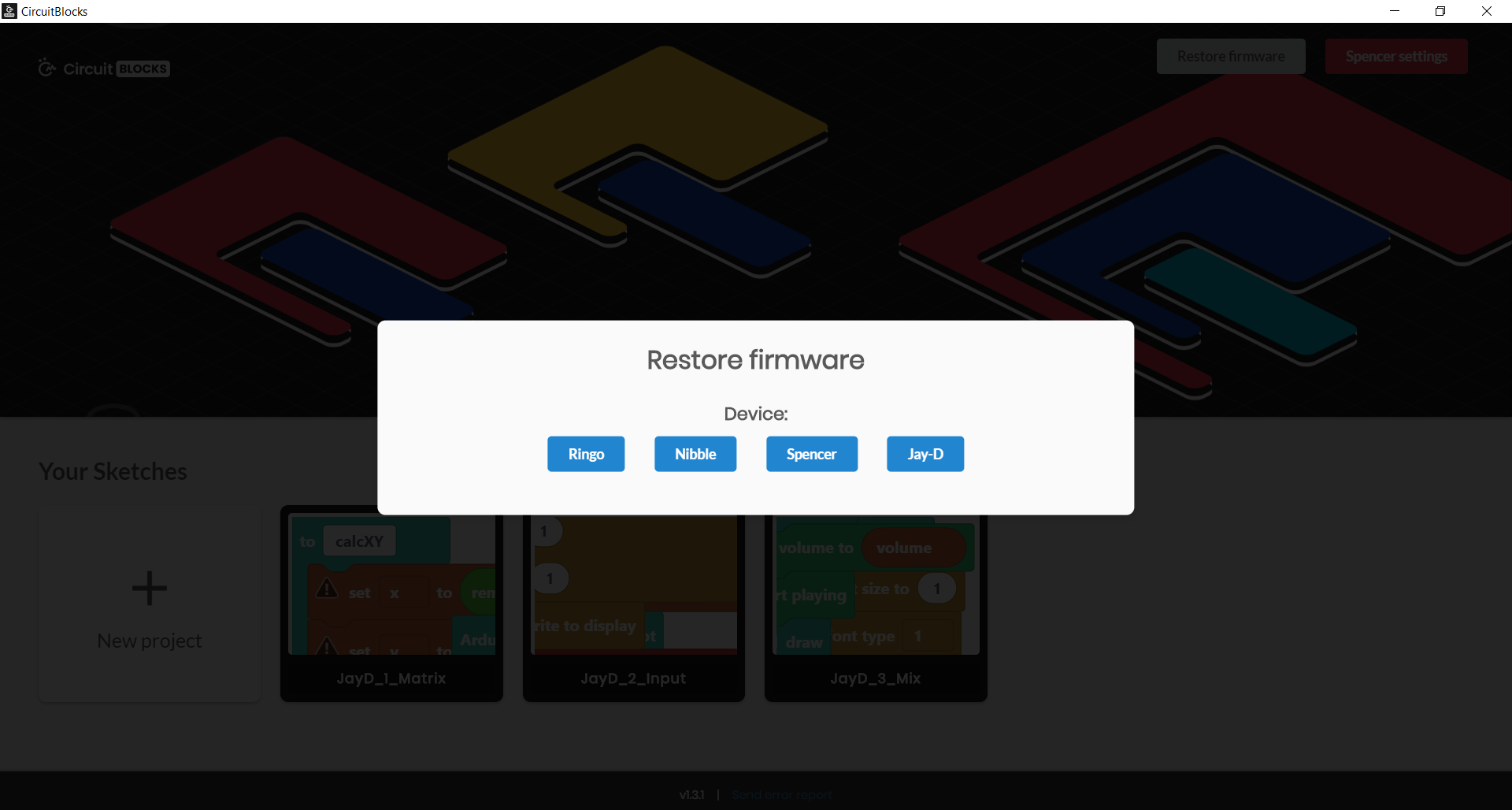 Wait for a few seconds, and your Jay-D will be back and running like usual.

You need to do this whenever you're done coding your Jay-D if you want him to revert to his initial out-of-the-box functionality.