The difference between a switch and a pushbutton
Now that you assembled your wacky robot, it's time to see how it works!


Once fully assembled, your MARV should look like this: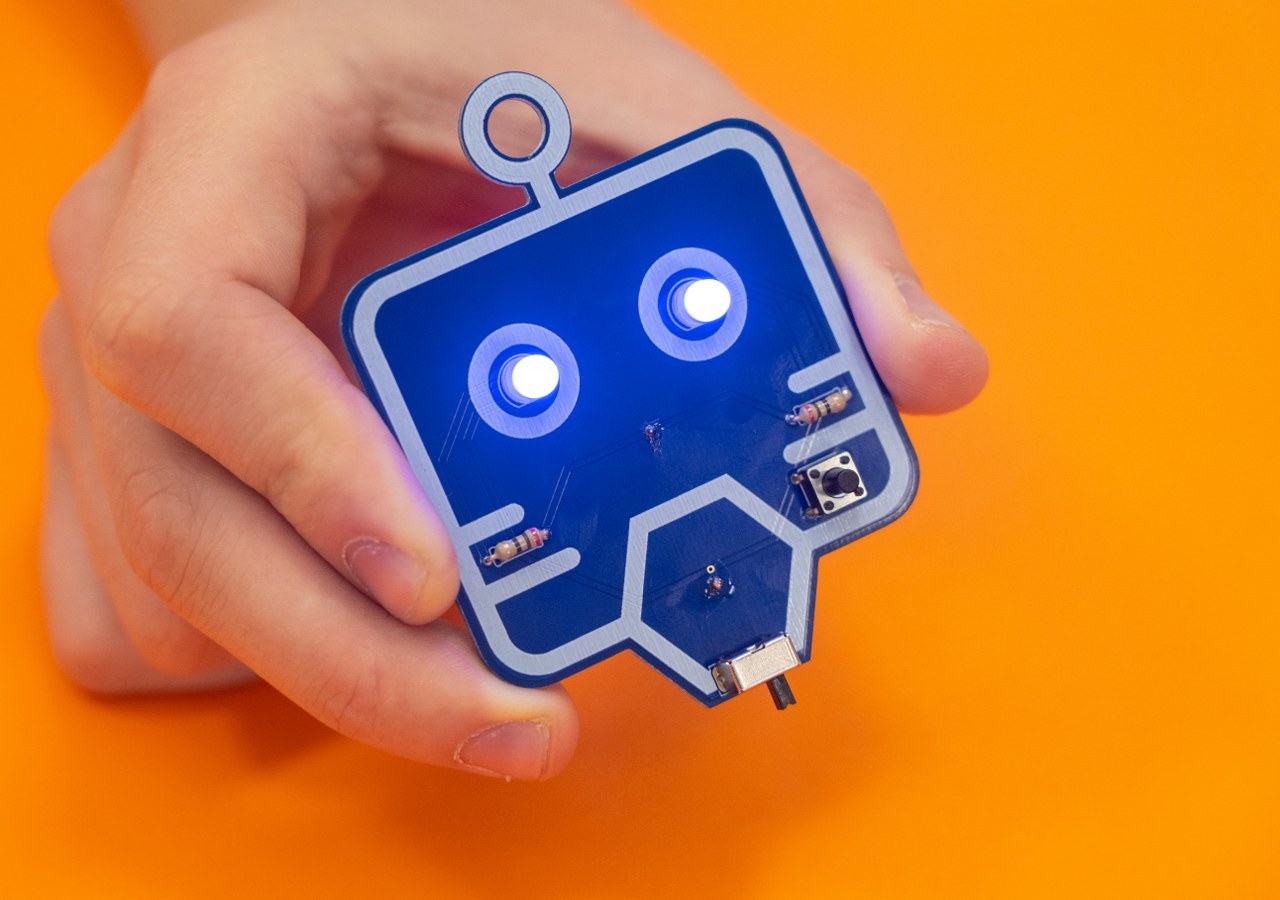 MARV will demonstrate to you the difference between a pushbutton and a switch in a practical way. 

If you press the pushbutton, MARV's eyes will light up for a moment and then turn off.

If you push the switch, his eyes will remain shining until you push the switch back to the original position.
If you have any questions, you can contact us at
contact@circuitmess.com
, and we'll help you!