Adjust your settings
In the Settings app, you will be able to modify some of the phone settings to your liking as well as check for new firmware updates.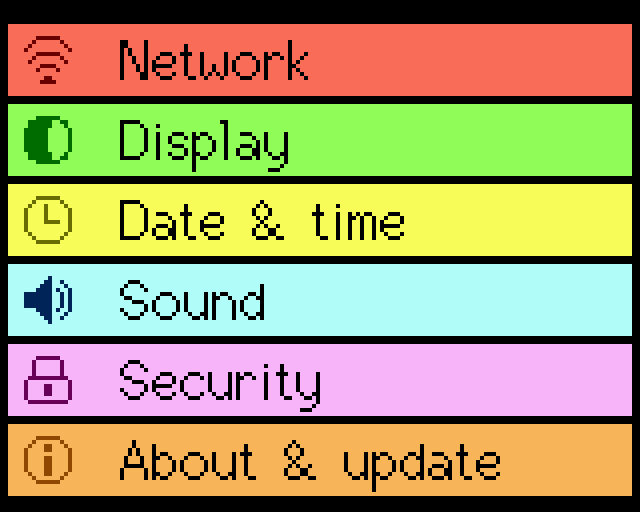 Network
In the first section called 
'Network'
 you can check out the strength of your network connection as well as turn on the airplane mode which will disable some of the phone's functionalities such as making/receiving phone calls and messages.

Display
In 
'Display'
 section you can change screen and LED brightness, default lock screen background color and amount of time it takes for your phone to enter sleep mode when none of the buttons are being pressed.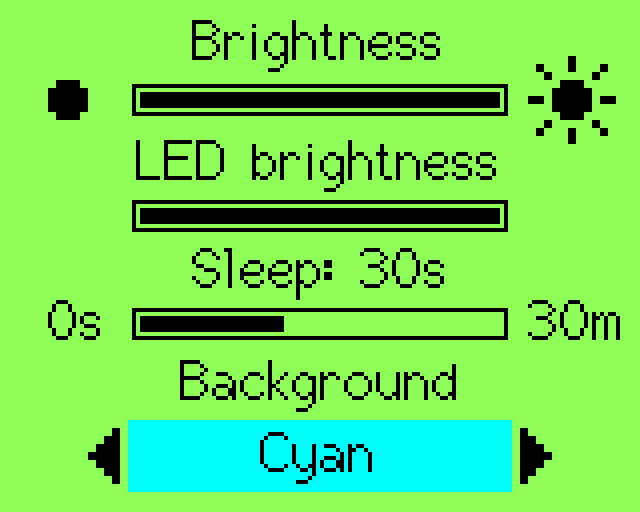 Date & Time
'Date & time' 
is pretty self-explanatory. From there you can manually set date and time or you can let your phone set it based on location using GSM.

Sound
'Sound'
 section is where all the sound-related settings are located such as ring and media volume, which are set separately, and mic sensitivity, which regulates the amount of data microphone receives during phone calls. 

In the second part of the screen, you will be able to choose your ringtone and notification sound from a variety of different melodies we have created for you.

Security
In 
'Security' 
there is an option to turn on and off PIN lock when turning on the phone (set to OFF by default) and to manually set that PIN to any number you want.

About and update
Lastly, 'About & update' section is where you check for new Ringo firmware updates.
You can also set the phone to factory settings and relaunch 'Setup wizard' which can be useful with checking if all of the phone components work properly. SIM module debug is a function that you will probably never have to use, but if you have any major problems with phone calls and messages, it might be useful to run it.

That's about it! Pretty much everything that can be changed in a phone can be found here and you will find it in no time!
There are also other applications and FOUR video games (Invaderz, Space Rocks, Pong and Snake) that are completely up to you to explore.
HINT: They are extremely fun!