Find your way around...
If you are reading this guide, you successfully assembled Synthia! Congrats!

Here, you'll learn what you can do with it, record your own sound or voice, mix it, and save everything in different samples. 
One of the coolest things about Synthia is that everything you need to know to start playing with it is written on its backside. 

We decided to use the PCB, and write the short instructions on it, so you don't have to open this guide all the time, but you can just turn Synthia around and remember what every button is for!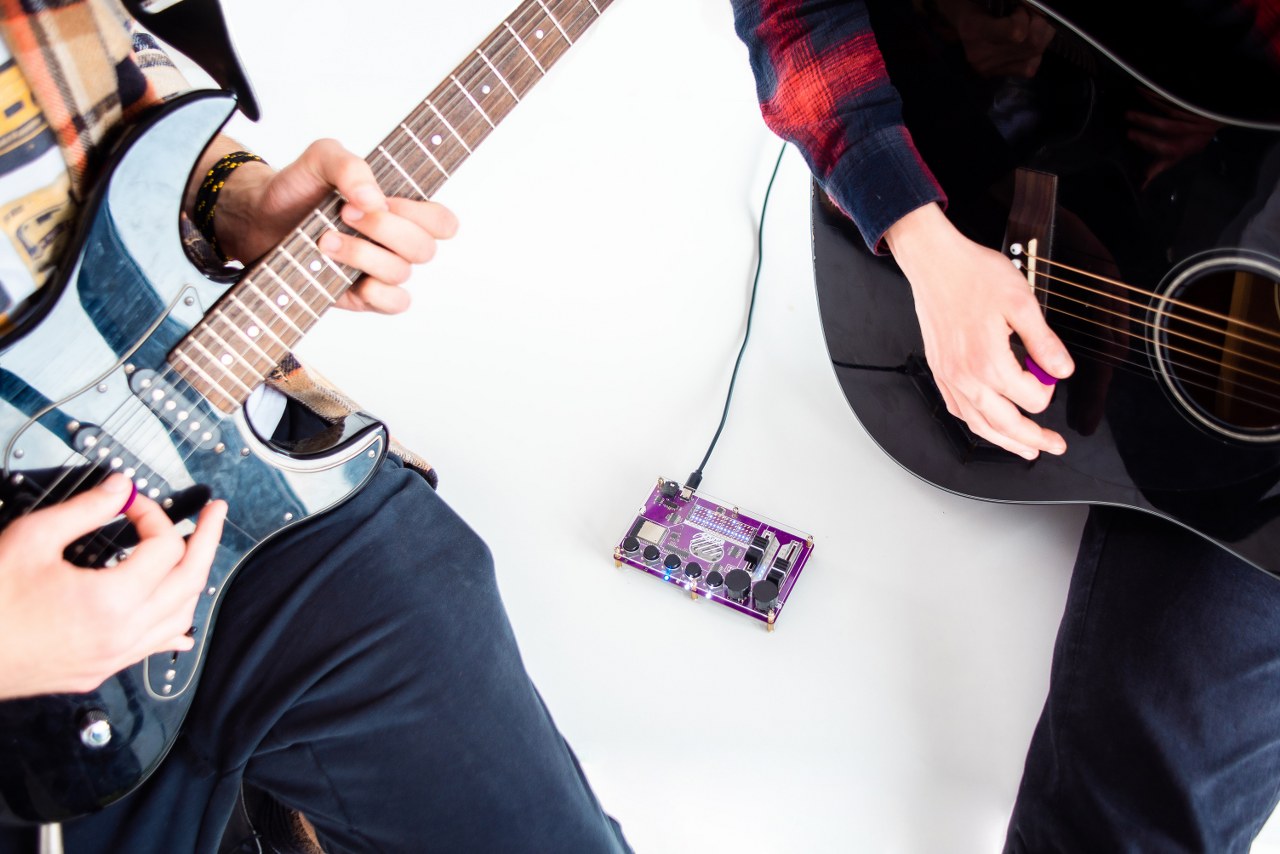 Let's check the encoders!
In this chapter, we won't guide you through every specific action all the buttons, sliders, and encoders can do. We'll just mention the basics!
Let's kick off with the encoders!
With the
left one
, you'll be able to
save your tracks and sounds
in one of four available slots, and you'll use it while deciding which
preloaded sound
you want to
edit
. With the
right one,
you will
navigate the track, enter and exit the
playback
of your track, and select the
effect
on the sample you're
editing
.
Clicking
both
of the
encoders 
simultaneously
will restart the
hardware test
!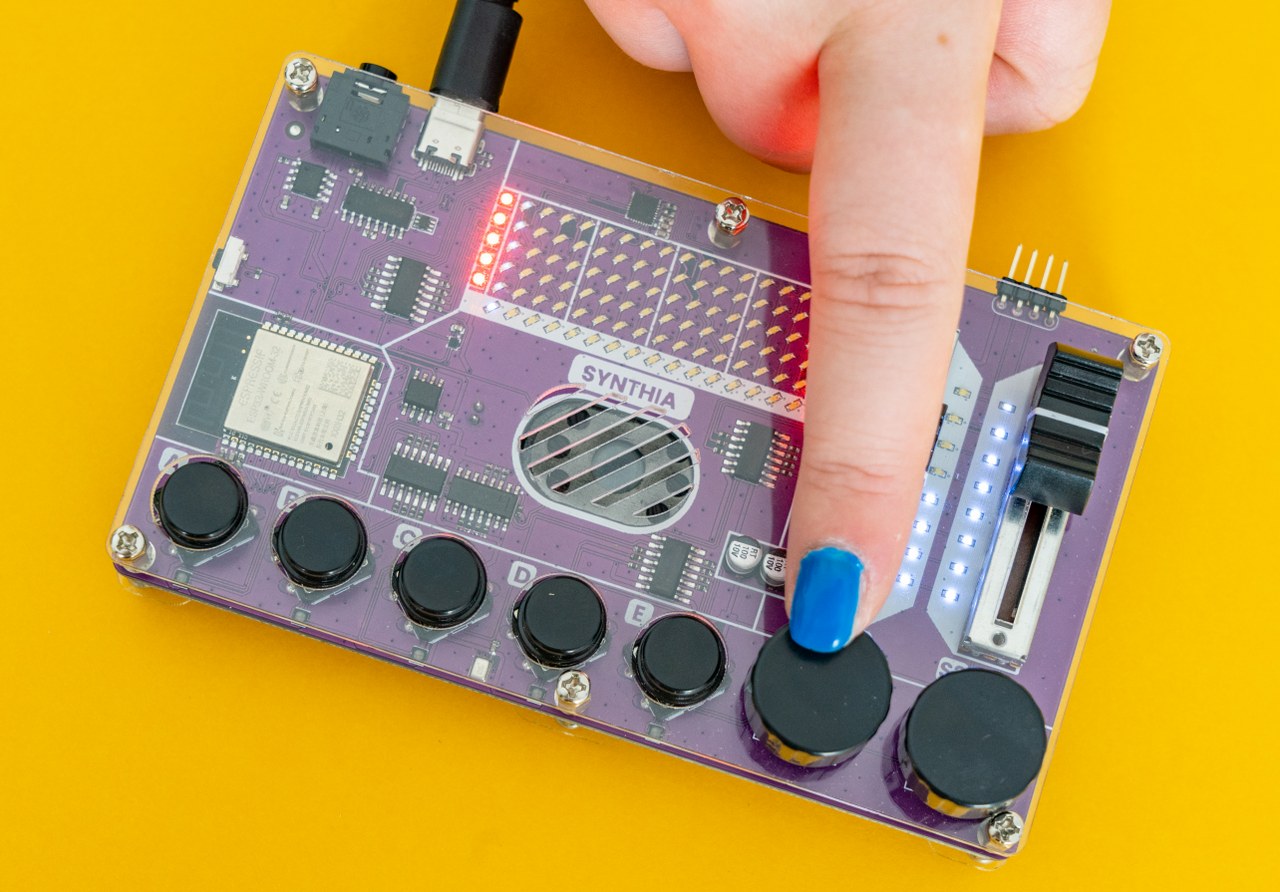 Now is the slider's time!
Here, we have two of them as well - the left and the right one. 
With the
right slider
, you'll be able to change the
volume
and
effect intensity
of the sample you're editing, while with the
left
one, you can change the
speed
of the sample and track
tempo
.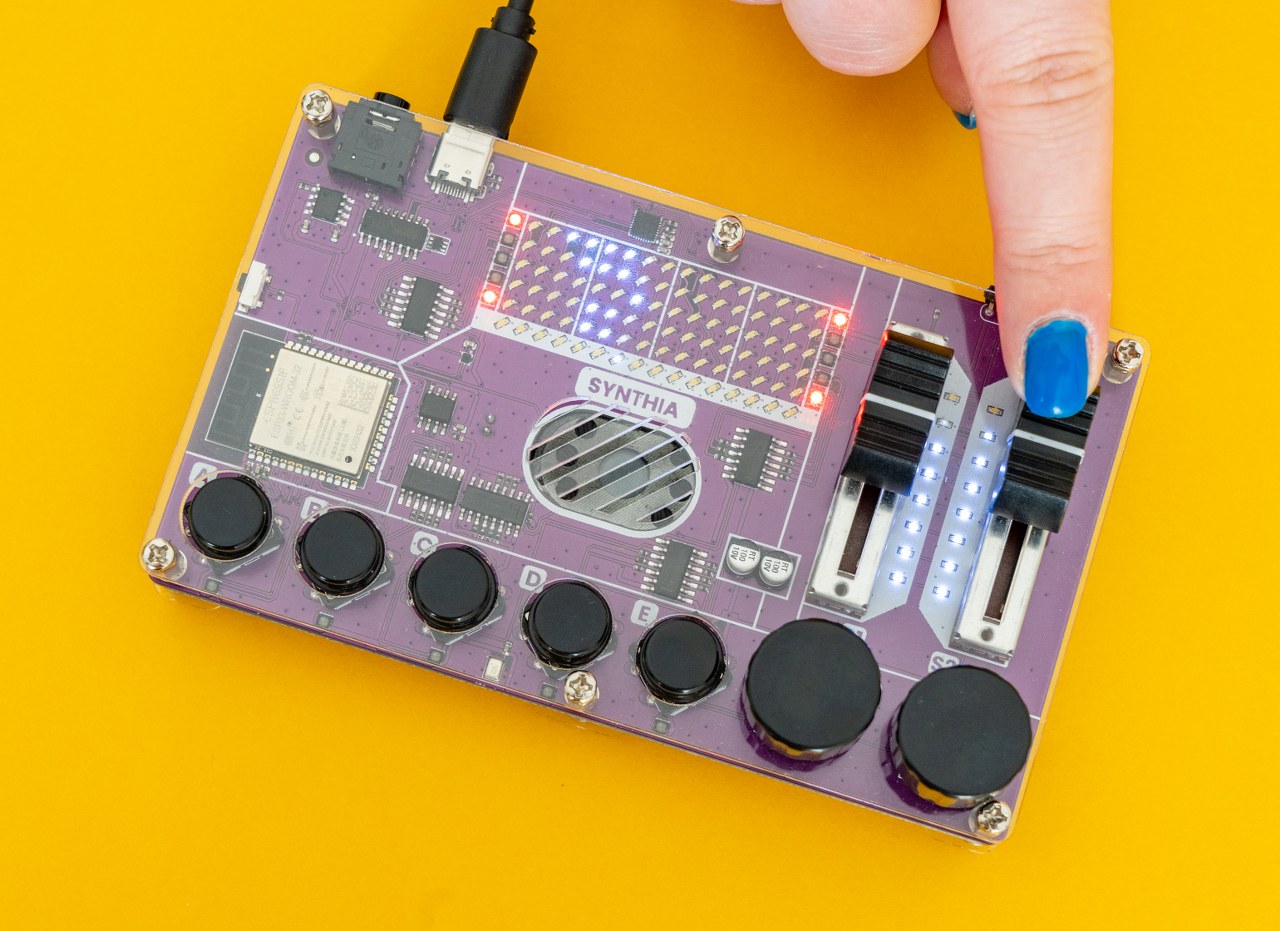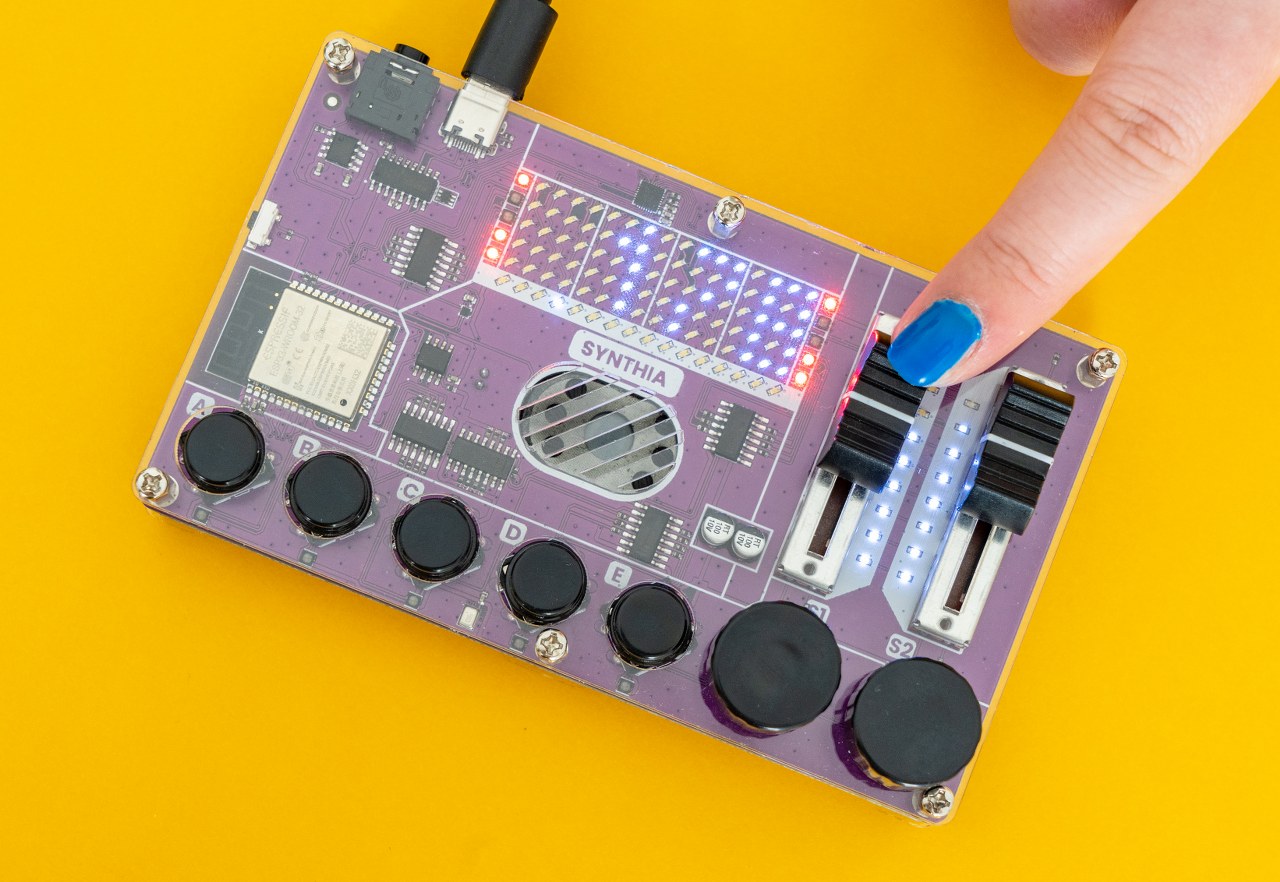 Aaaand, the pushbuttons!
There are five pushbuttons, and they all basically do the same thing.

Each of them has its own sound, but it is very easy to use them - if you learn what one of them can do, you have learned what all of them are for.
placing samples onto the track
removing samples from the track
editing sample slots
enabling or disabling track channels
exiting the save menu
recording your sounds + copying it into the current slot

You learned what each part of Synthia does! Now you are ready to use it!