Edit the settings
Let's get technical!
This is where you can edit some of Wheelsons settings!


Select Settings in the menu
Navigate through the menu by using the directional buttons and select
Settings
 by clicking on the middle, SELECT, button!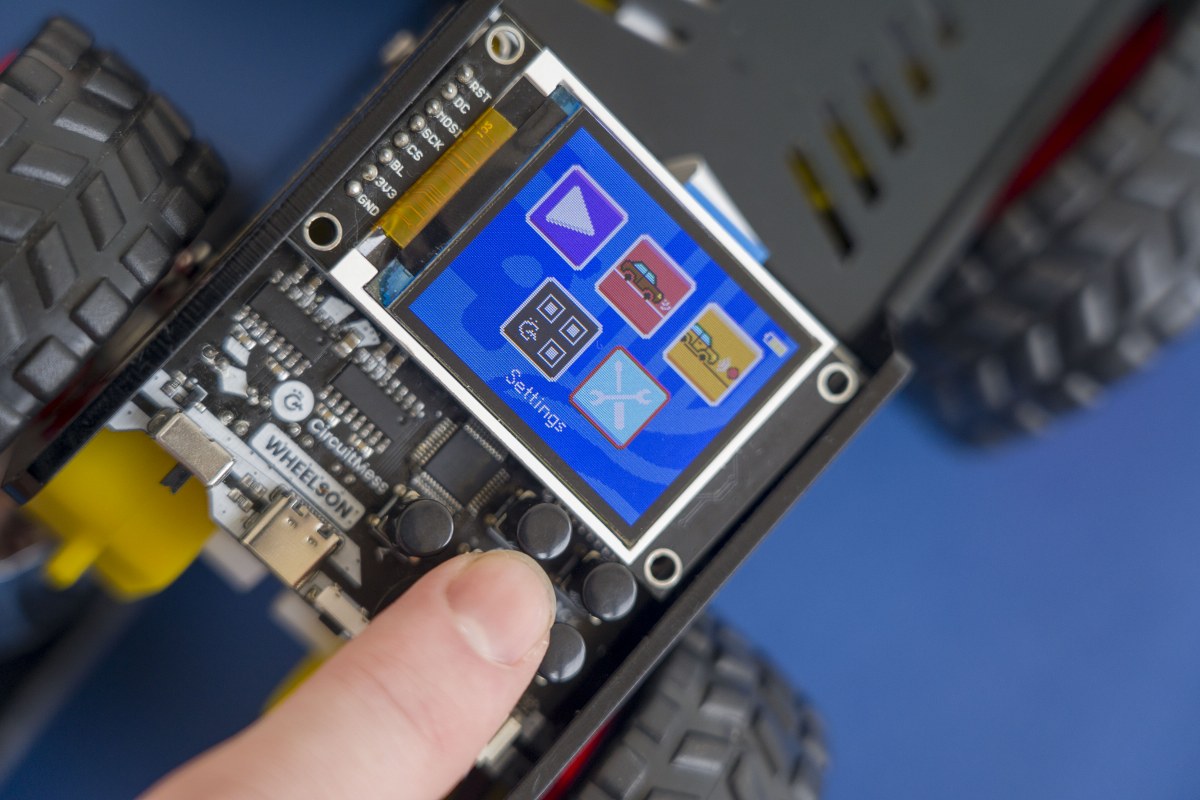 Let's get picky!
On the Settings page you will see a few different things:
Auto Shutdown + a slider
Hardware Test
Save
Auto shutdown - To save on battery life, you can set Wheelson to auto shutdown after a certain period of time of inactivity, e.g. if you set it to 1 minute and you don't press any of the buttons for a whole minute, Wheelson will turn off!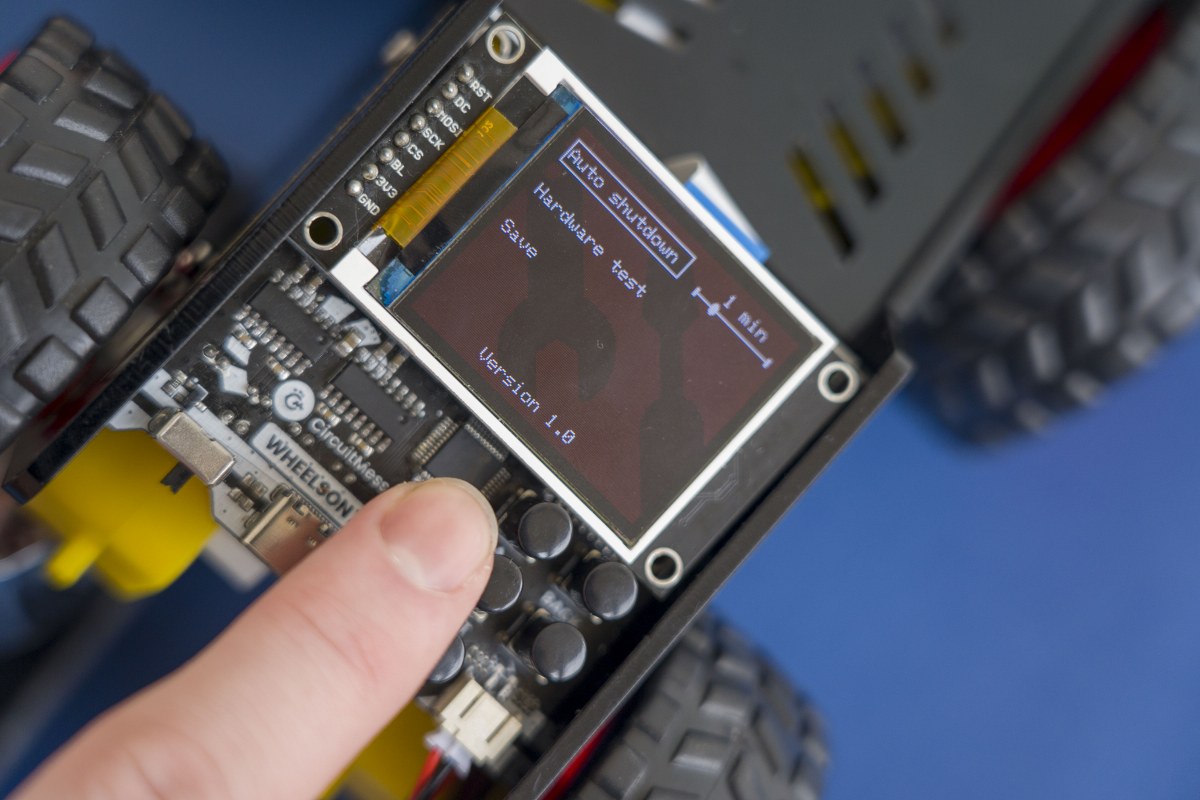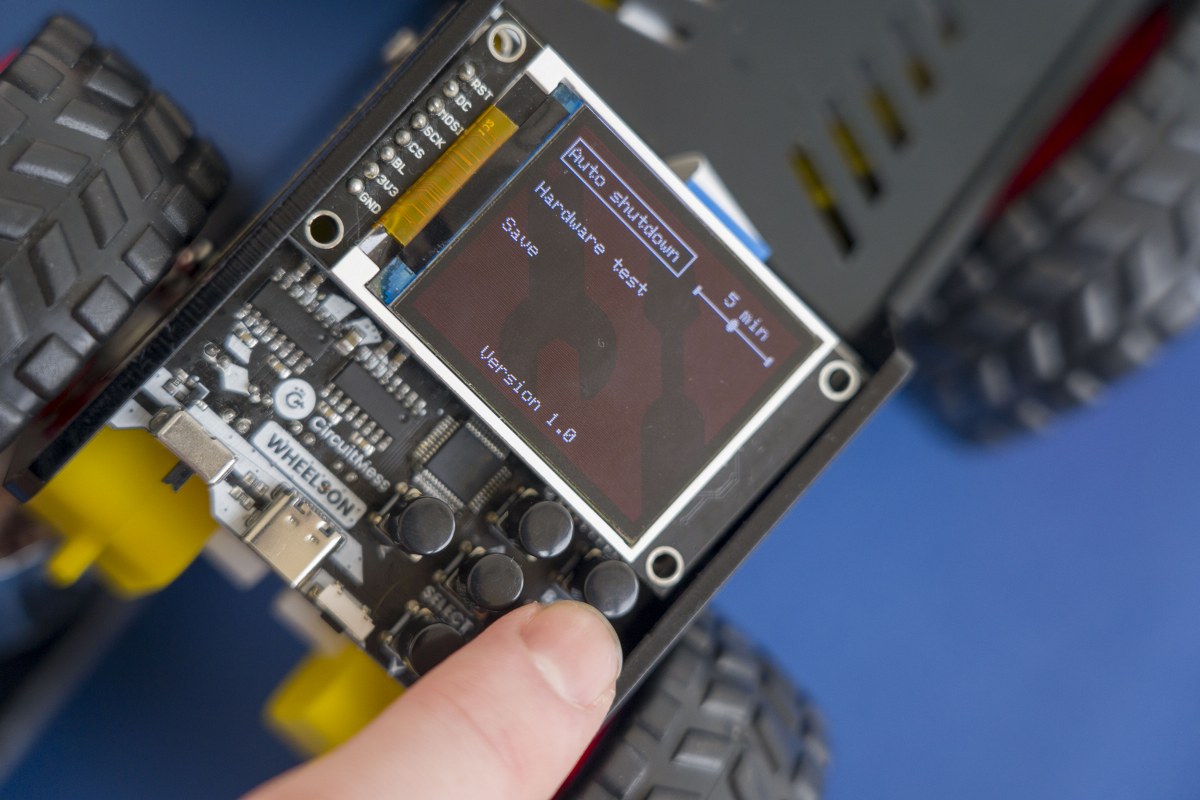 Once he is OFF, to switch him back on you can either press the RESET button or turn the switch off and then back on.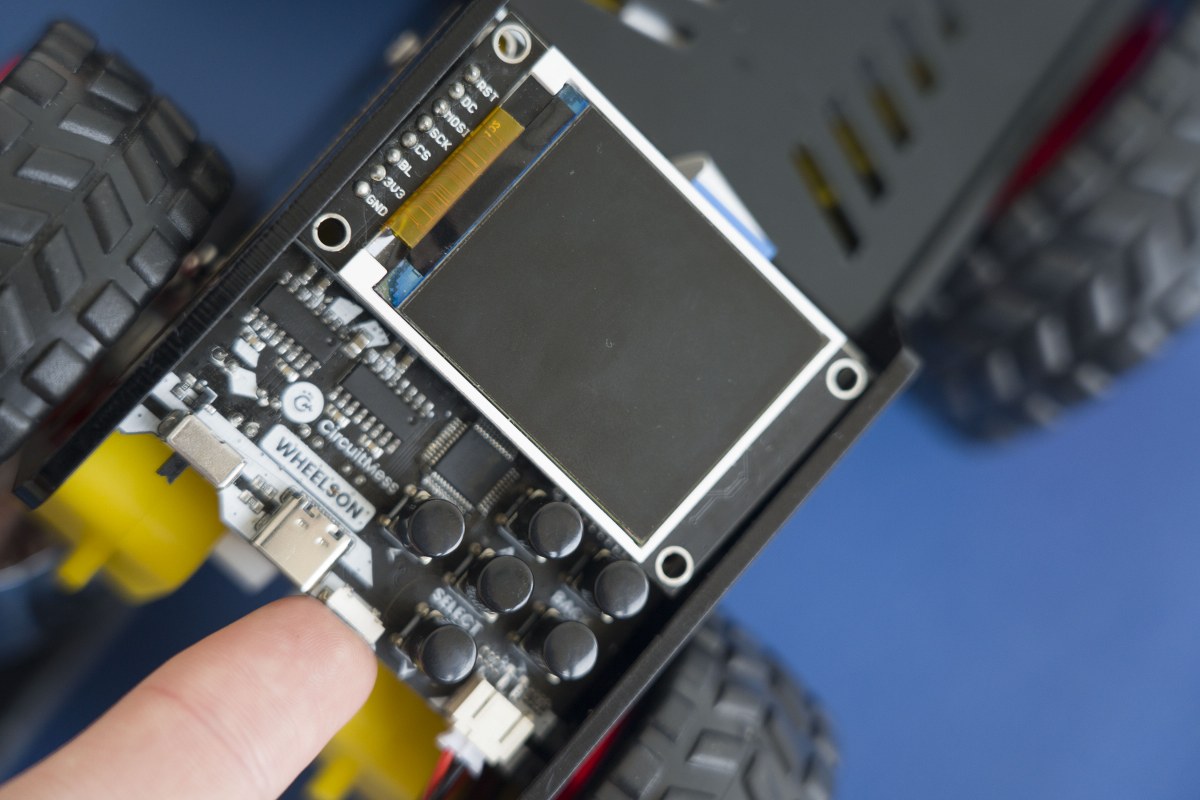 To adjust the inactivity time period simply hover over the Auto shutdown option in the menu and use the left and right buttons to increase or decrease the period of time!

Hardware test - You should be familiar with this as it popped up when you first opened your Wheelson! The only reason you may want to run the Hardware
Test is if you discover a certain component doesn't seem to be working correctly, this will help you identify what exactly isn't working. There are instructions along the way so make sure to read and follow through!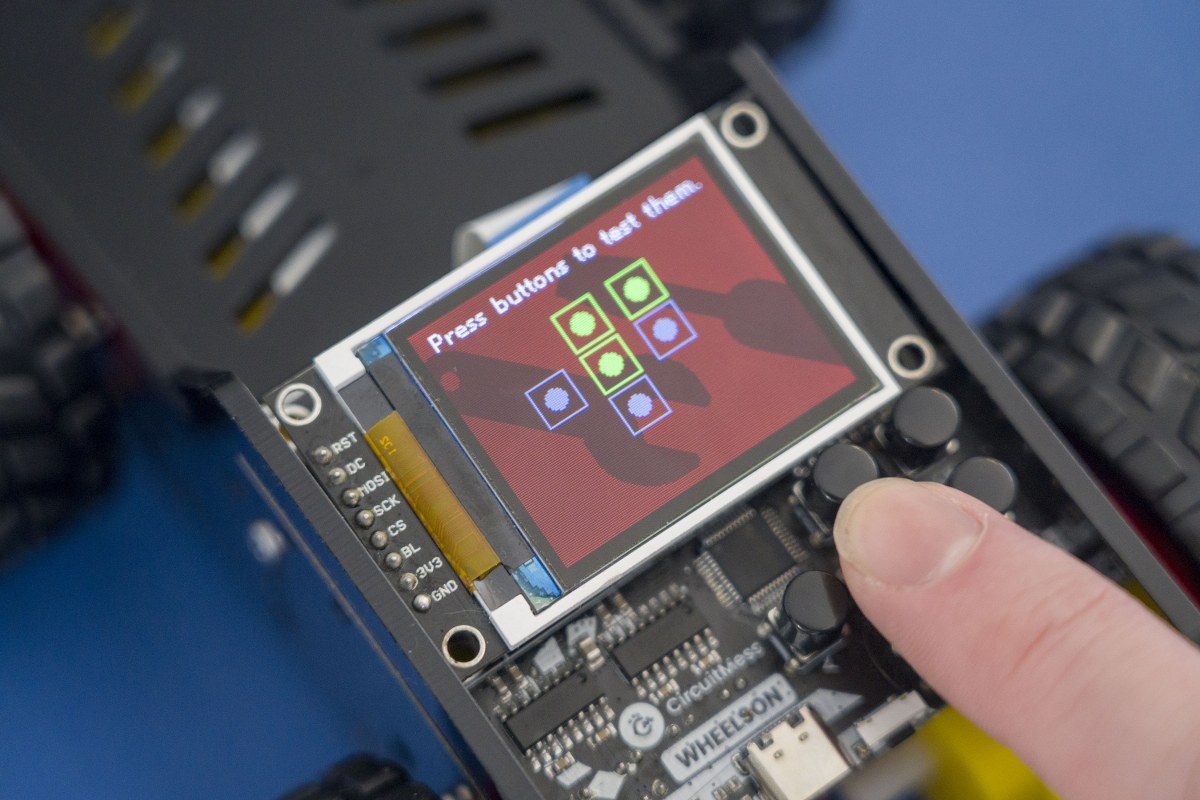 Save
- Now that you've changed some settings, don't forget to click save!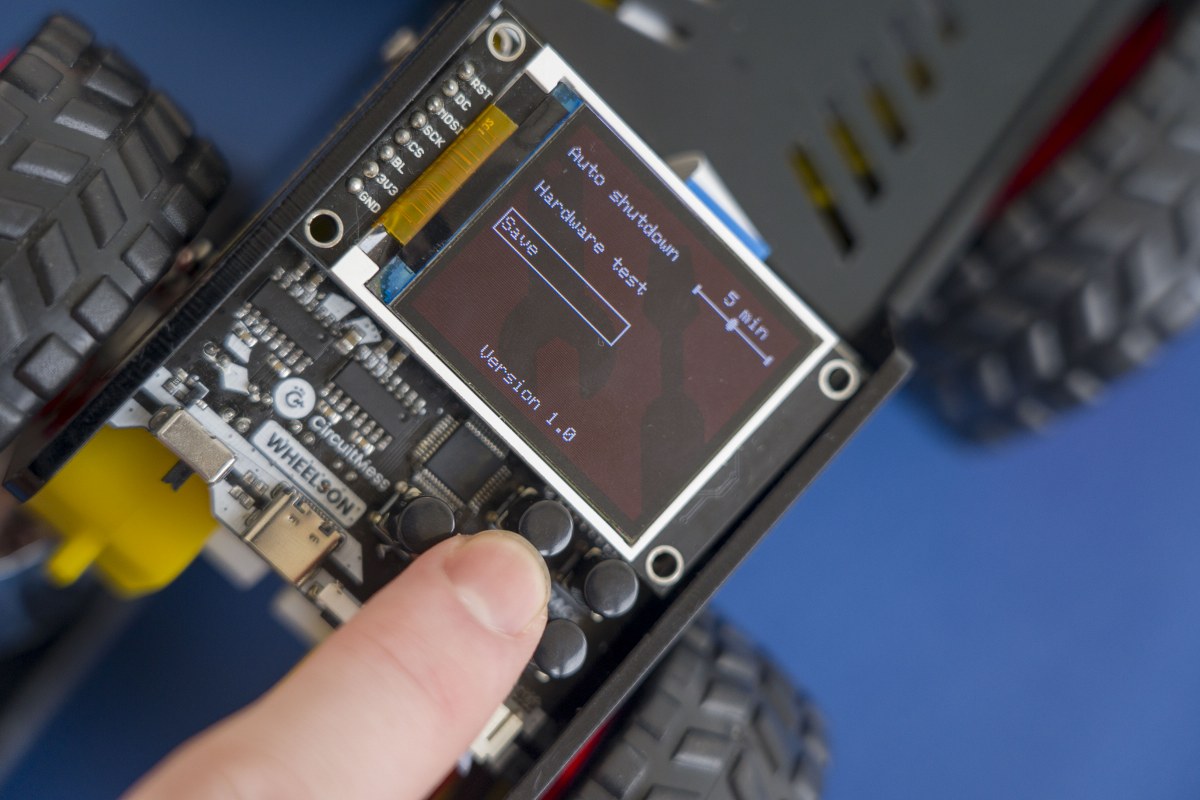 That's all for today!