Reach out if you need help with your build!
Designed and produced by tech experts

Use PayPal, debit card or credit card

Dusty is a Wacky Robot with a flair for light. He may be small, but don't underestimate his might!

With his ability to follow the shine, Dusty loves to groove from left to right.
Dusty moves by following light using photoresistors. These decrease resistance and allow more current flow.

With two photoresistors, Dusty detects the light direction and moves accordingly. This simple system gives Dusty agility and grace, ready to conquer the world with a bit of soldering.
Easy-to-follow instructions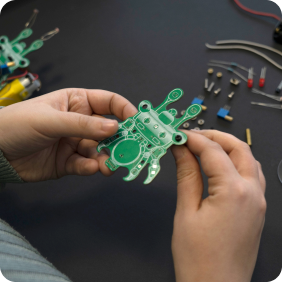 Follow the guides and assemble your Dusty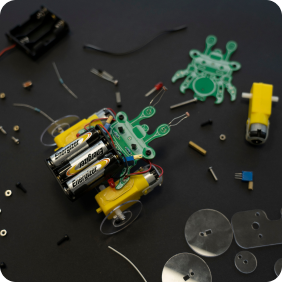 Find out how transistors and photoresistors work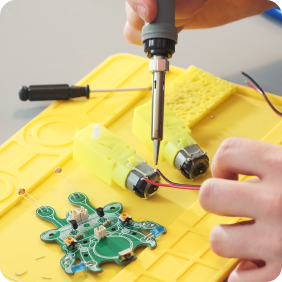 Learn how to solder electronic components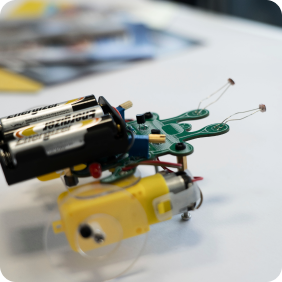 Take Dusty for a walk and have some fun following the light
What will you learn about

Soldering & hardware assembly
Photoresistors & their sensitivity
8
Nylon and metal bolts, nylon spacers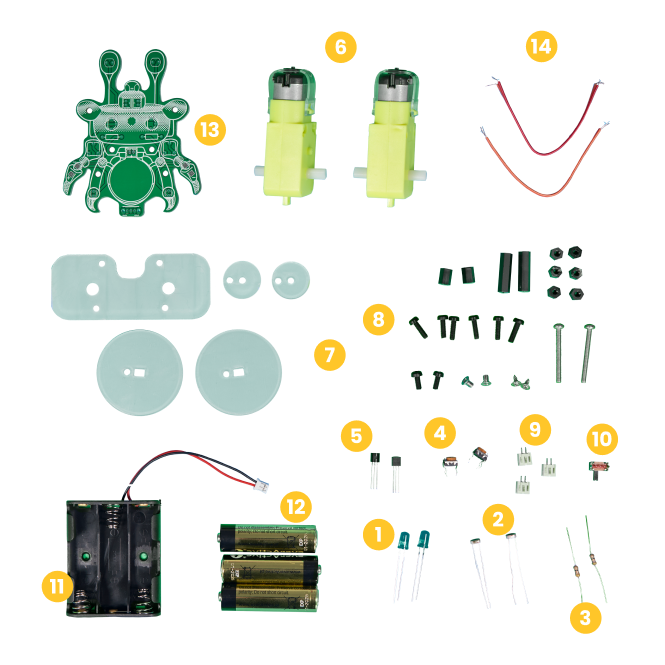 Perfect for kids, parents & experienced makers!
Empower kids' natural curiosity
We encourage kids to explore, learn and express themselves through fun, hands–on STEM projects.

With our projects, kids will build confidence to tackle other challenges with persistence and tenacity and become future innovators!