What's next?
What's next?
Congratulations! You successfully assembled a DIY autonomous robot car, Batmobile.

Please hold the button on your Batmobile for a few seconds to see if it turned on and went into sleep mode. 
You'll also need to charge it before using it. 
If everything is in order, you should see red LEDs light up the bottom of your Batmobile.
By pressing the Batmobile's pushbutton, you can activate your Batcontroller. The ArUco code is visible on the Batcontroller.
If they don't connect automatically, try to move the camera and display closer and further from each other until you hear a sound.

When you successfully connect them, the main menu of your Batcontroller will appear, and the LEDs at the bottom of the Batmobile will begin to change colors.
Check the photo: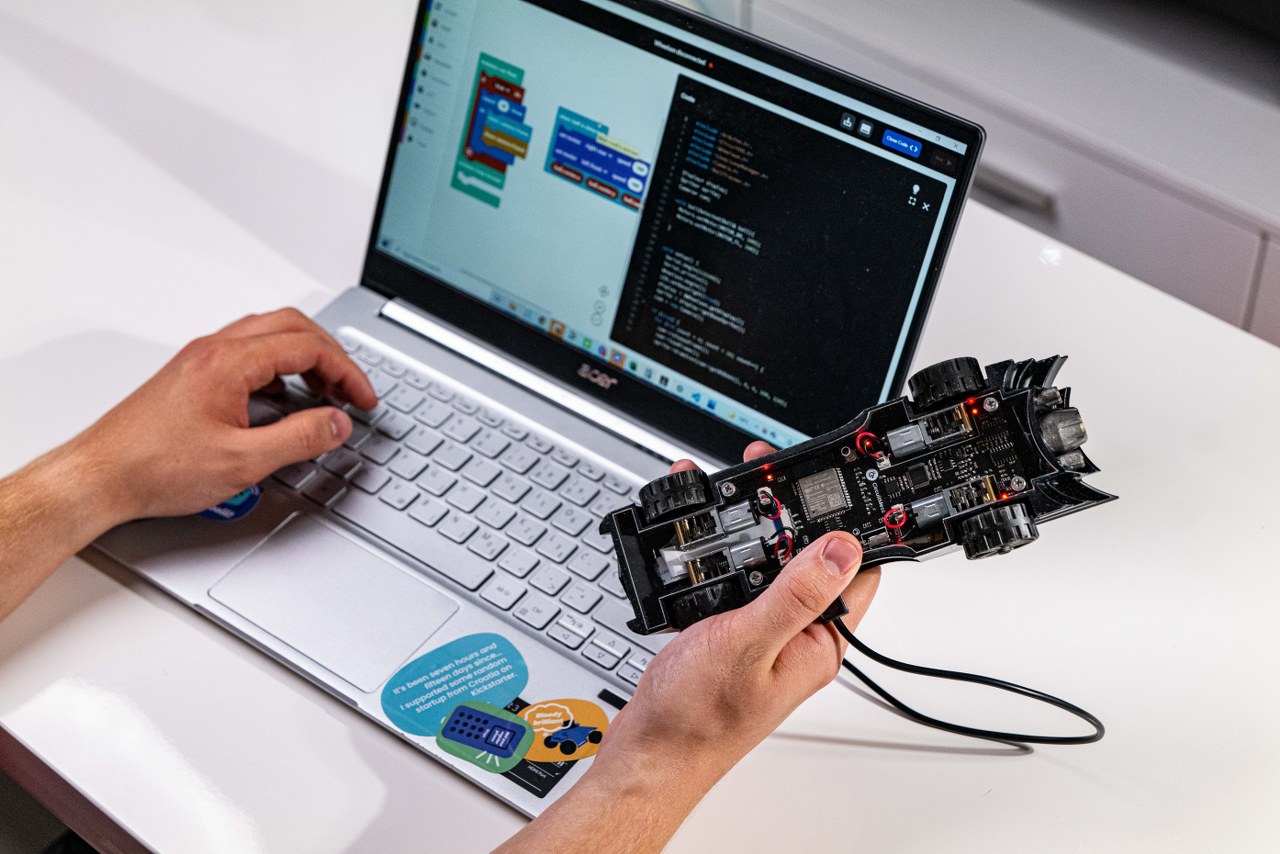 To learn how to use all the cool features check the Usage Guide.

And, to learn how to code your Batmobile and Batcontroller check the Coding guide.
Also, we invite you to join our
Discord channel
and
Facebook group
, where you'll be able to share ideas, photos, and feedback with fellow makers and get exclusive news from CircuitMess.