What's next?
What's next?
Congratulations! You successfully assembled a DIY autonomous robot car, Batmobile. 


The next thing you'll have to check is how to use it, what amazing features we prepared for your, and how to code it!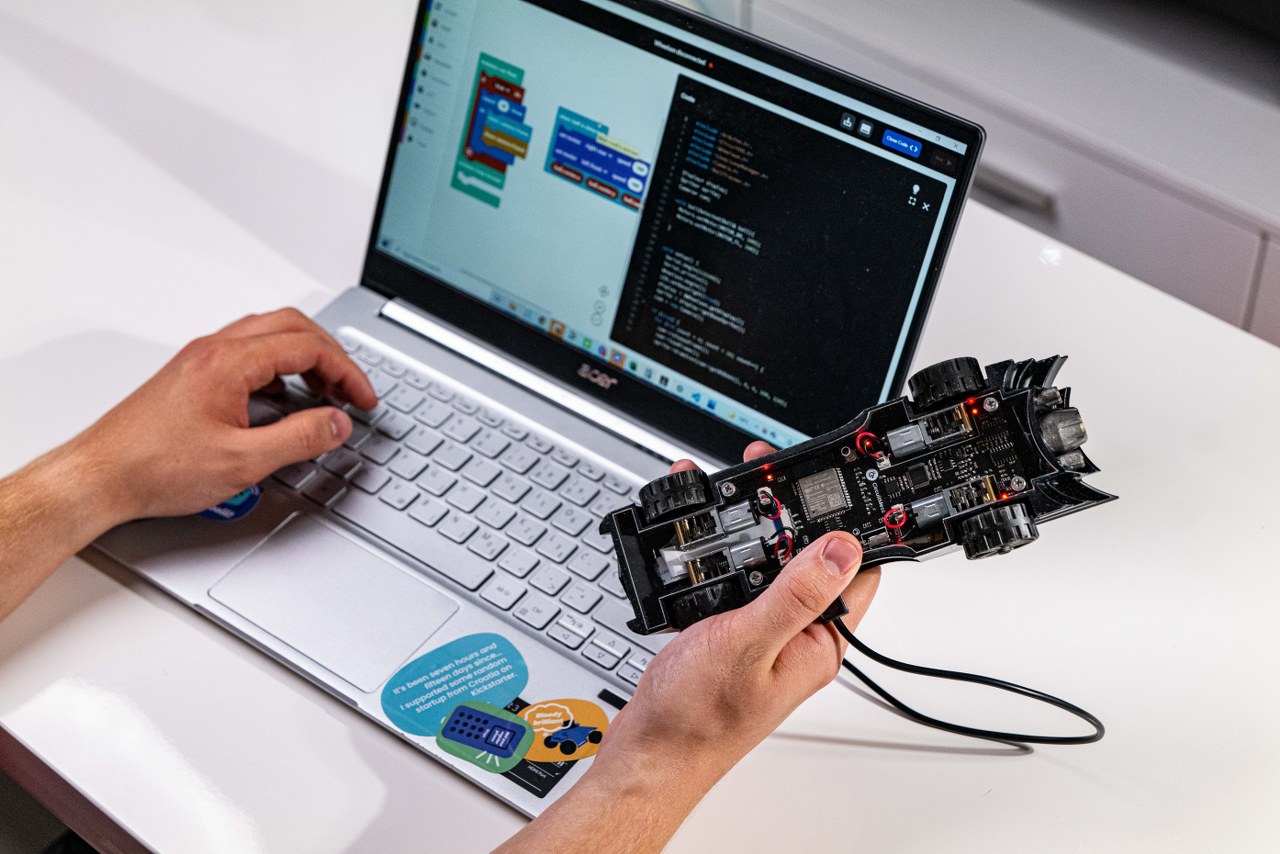 The usage and coding guides are in the making, and we'll be publishing them soon.
Also, we invite you to join our
Discord channel
and
 Facebook group
, where you'll be able to share ideas, photos, and feedback with fellow makers and get exclusive news from CircuitMess.
After you've finished building your Batmobile, you must connect it to the Batcontroller.

Turn on your Batcontroller by pressing the pushbutton on the Batmobile. You'll notice the LEDs at the bottom of the Batmobile turning on and ArUco code on the Batcontroller.

They'll connect if you put them in front of each other.
Please note that the support for coding Batmobile and Usage guide are not done yet. 
They'll be finished in the following week.