Find your way around...
Turn it on!
Hardware test
If this is your
first time turning on the CircuitPet
, you should see the
hardware test
pop up. This is a cool piece of software that will allow you to go through and make sure that you've assembled your CircuitPet correctly! Follow the
on-screen instructions
at each stage, and if you have any problems,
double-check your soldering
!
When you turn on the CircuitPet, this is the first thing you'll see. This particular test is here to ensure all of your
buttons
are
properly soldered
.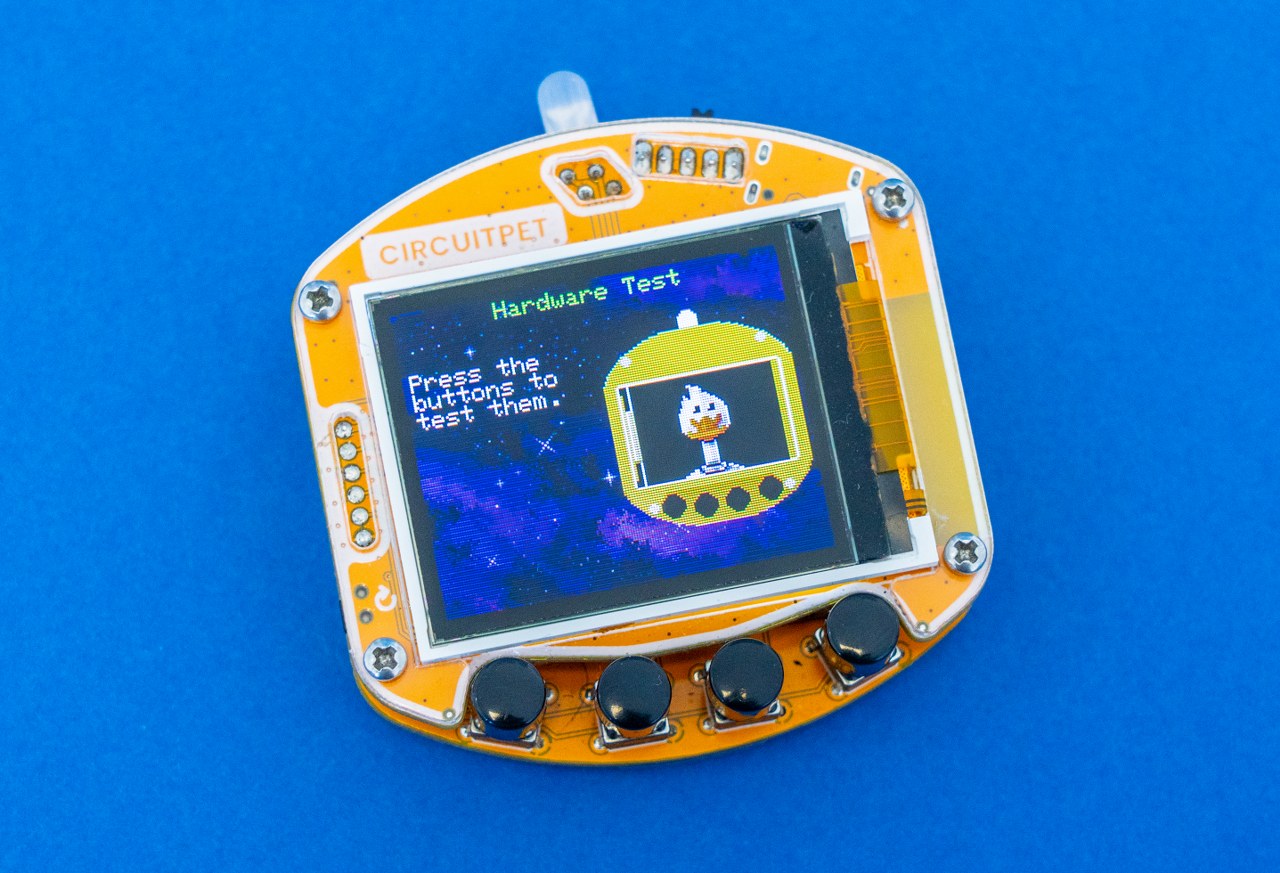 You should press all four of the CircuitPet's buttons you just soldered.
If the button is
working properly
, the circle representing it should
turn green
. If one of the circles does not turn green, one of the buttons is malfunctioning. In that case, you should check your button's soldering joints.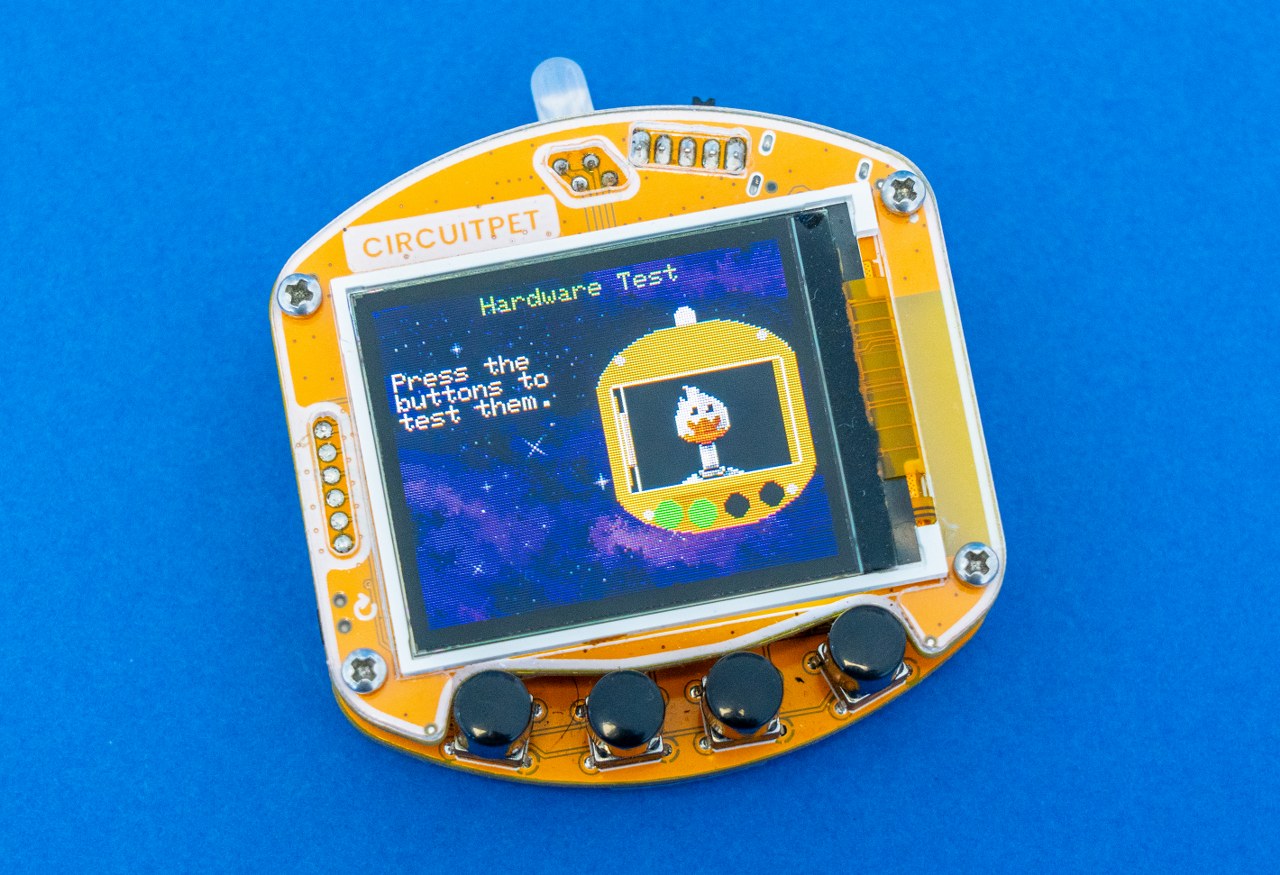 The RGB LED will light up red, blue, and green
after all of the circles on the screen have turned green.
On the right side of the screen, there is a message that explains what you need to see and what you should do next.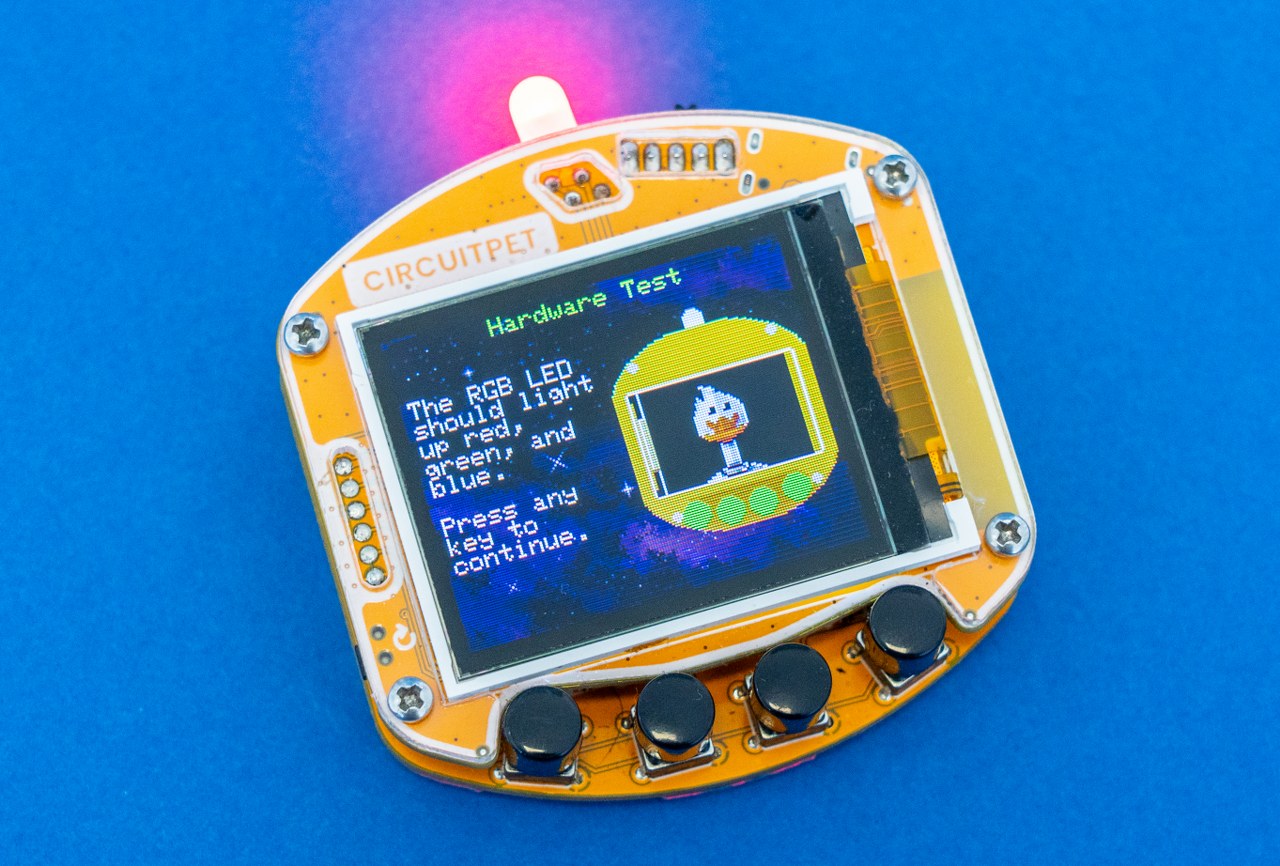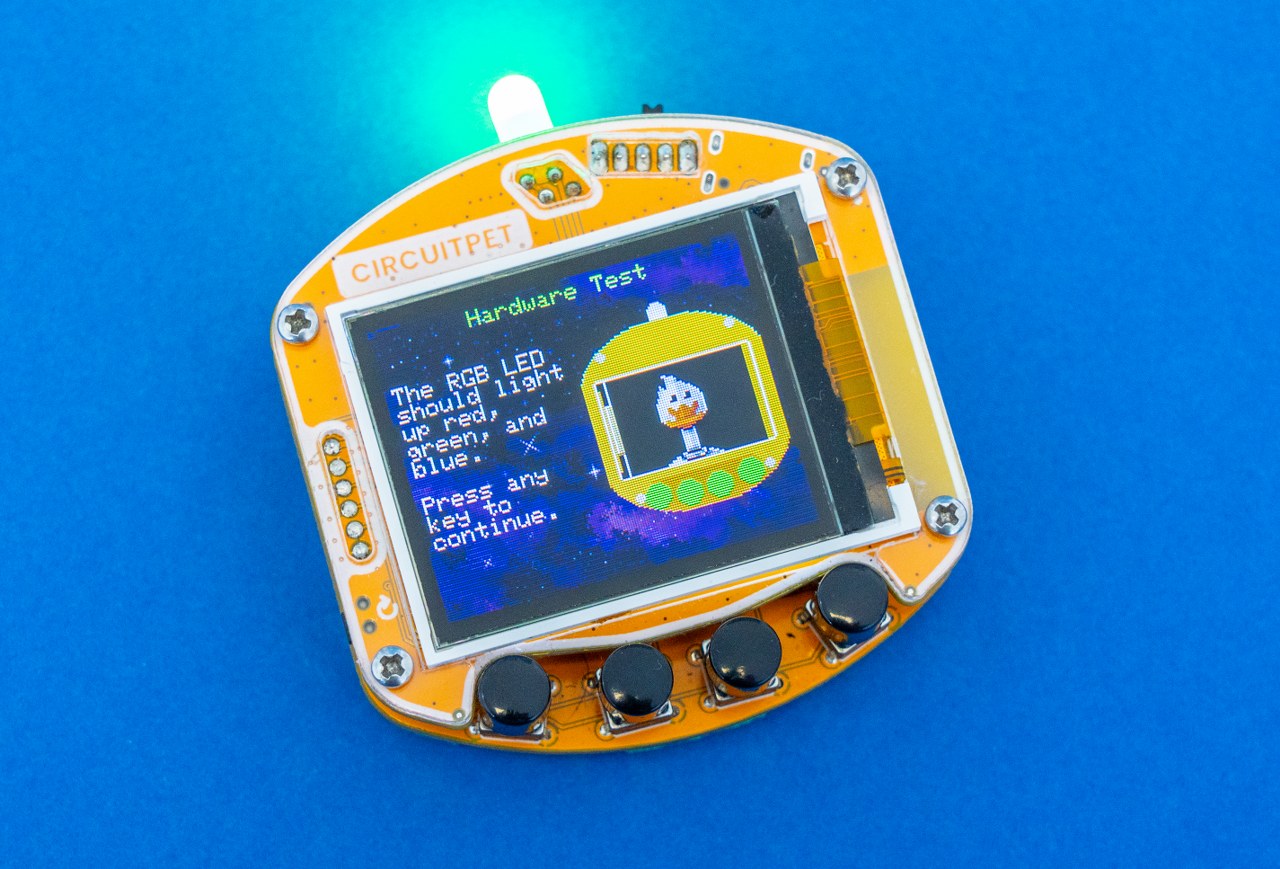 If you see all three colors coming from the RGB LED, click any of the buttons to proceed.


And the final step in the hardware test is the
sound test
. You should hear a beeping sound coming out of your CircuitPet.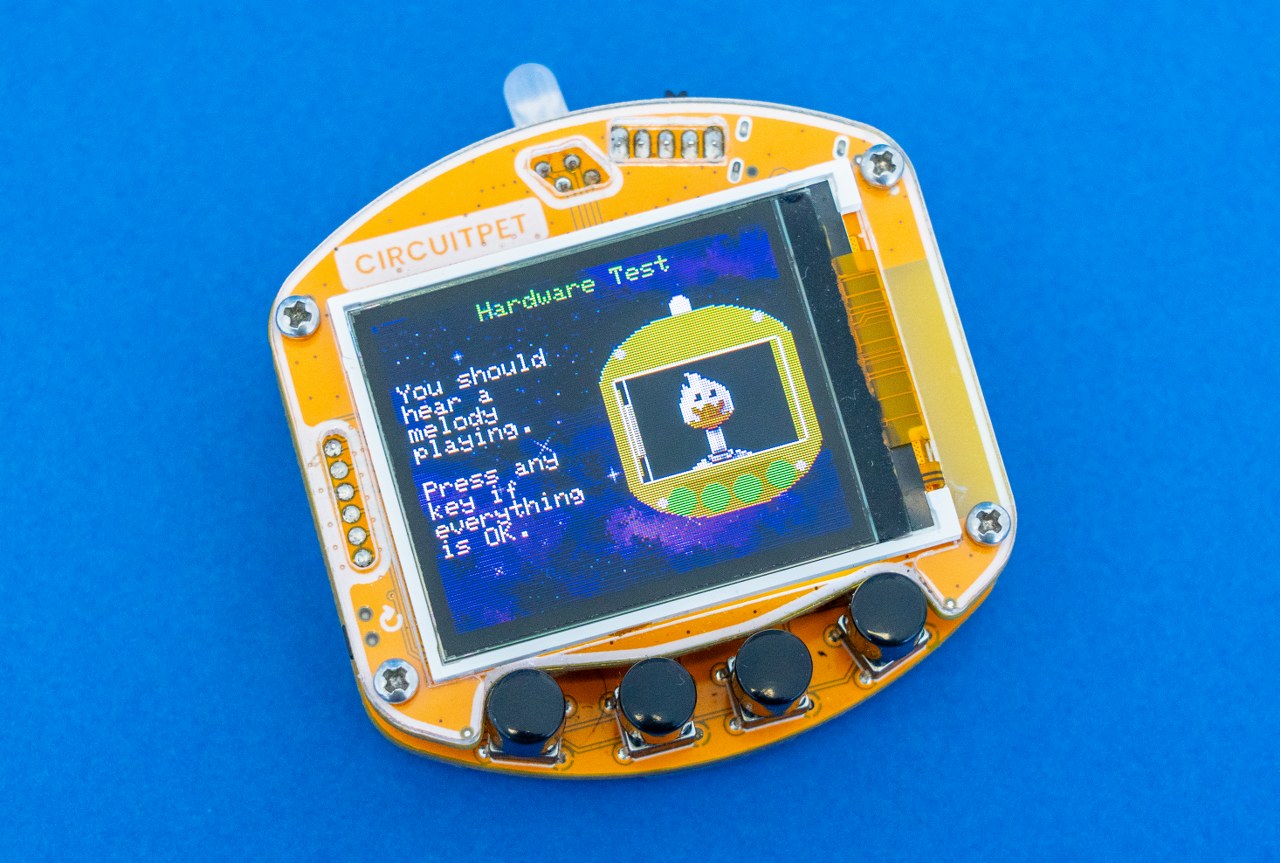 If you hear the sound, click any of the buttons to proceed.

Everything appears to have been soldered correctly, so you can continue playing with your virtual pet.