Minor details
Minor details
If everything electronics-related is working fine, the last step is to put the guts (electronics) in a nice crystal clear acrylic casing so that everyone can see your perfect soldering joints!


Start by assembling the bottom side of the casing, which consists of two pieces of plastic.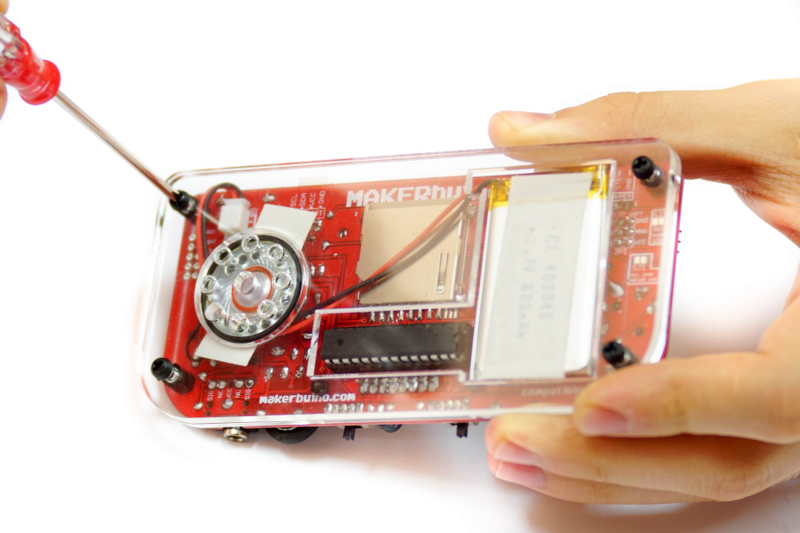 Next up, place the colored button caps to the yellow pushbuttons by simply snapping them on (you will have to apply some force and that is completely normal).
Continue by mounting the front plate and fixating it with black hexagonal M3 spacers and nuts.


Some newer versions of the kit have a hand-strap included.


If your kit has a hand-strap, you can now place it around the bottom right hexagonal M3 spacer.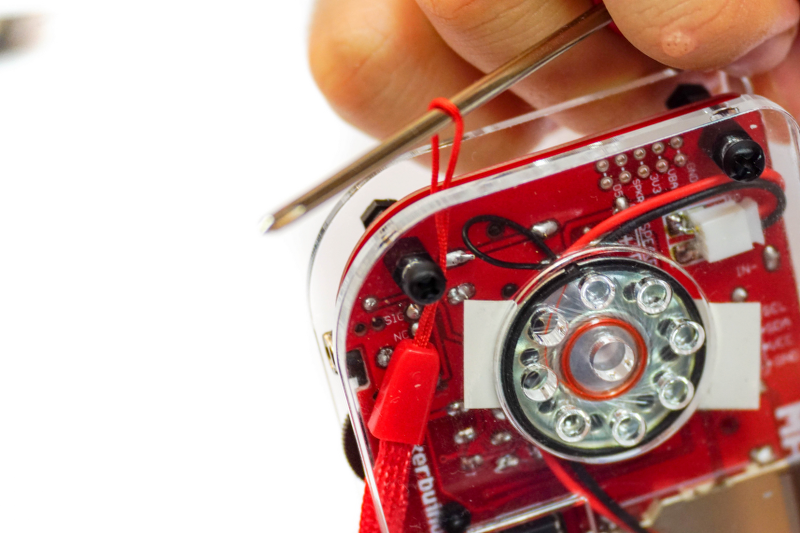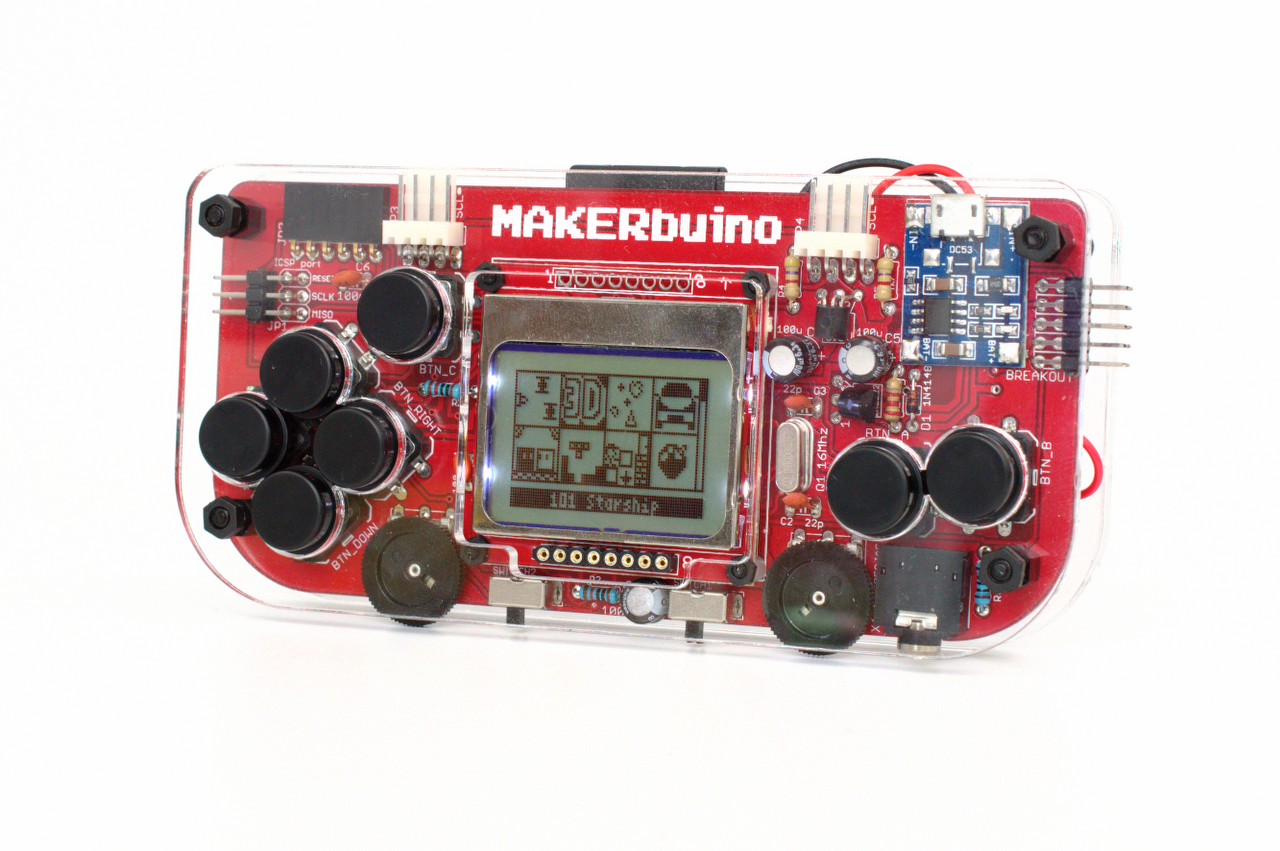 Now look at you, you've managed to make your own working gaming device out of a bag of tiny electronic components.


Well done, you should be proud of yourself!


That's all folks!