Makerbuino build ch 10
Going further
Making the MAKERbuino is just the beginning. Don't let it sit in your drawer, join the community forum, make your MAKERbuino unique, code a game for it…


You can check out our beginner-friendly coding guide here: 
Here are a couple of ideas: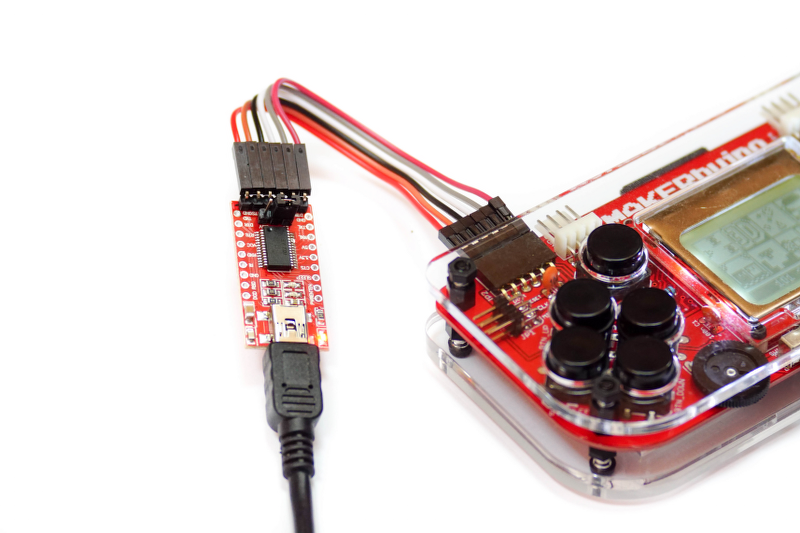 Code your very own video game!
The red UART adapter board is used for connecting your MAKERbuino to your PC so that you can upload programs on it and get some useful debug info.


We are still working on a coding guide, but that didn't stop a couple of community members from creating their own software for the MAKERbuino.In the meantime, a CircuitMess community member 
Tom
 started working on his own 
game development guide
.
Download a game from the games gallery
Yes, there is a game gallery of compatible user-made video games 
here
.
The process is simple, you'll just have to load the game's .HEX and .INF file to your SD card.

Expand MAKERbuino's hardware
MAKERbuino can be used for interfacing with Arduino-compatible hardware components and modules just like when using an Arduino UNO board.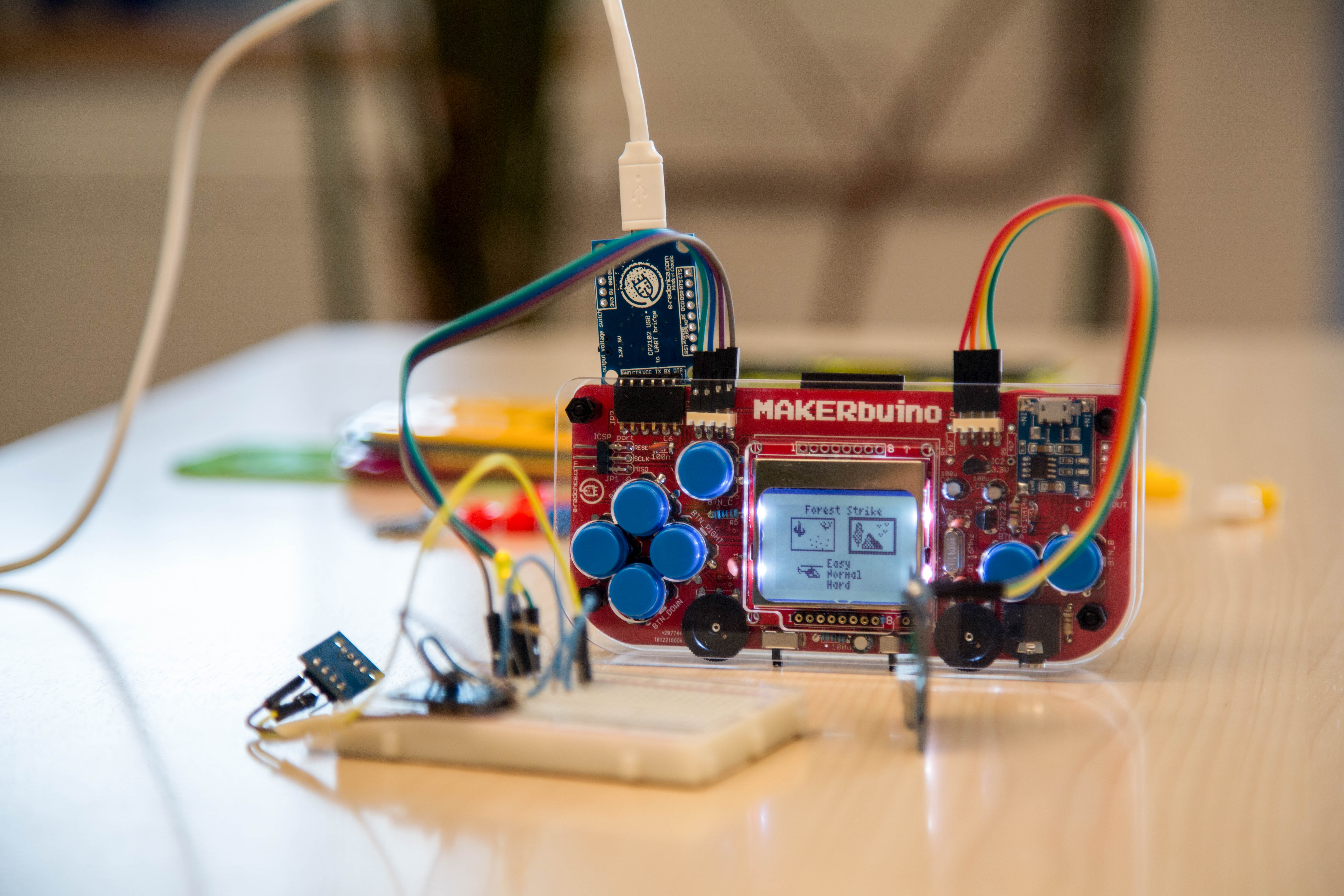 Make a custom casing
Make your MAKERbuino unique with a custom casing! 3D print it, carve it out of wood or use Legos.