Meet the components
Display breakout board (LCD)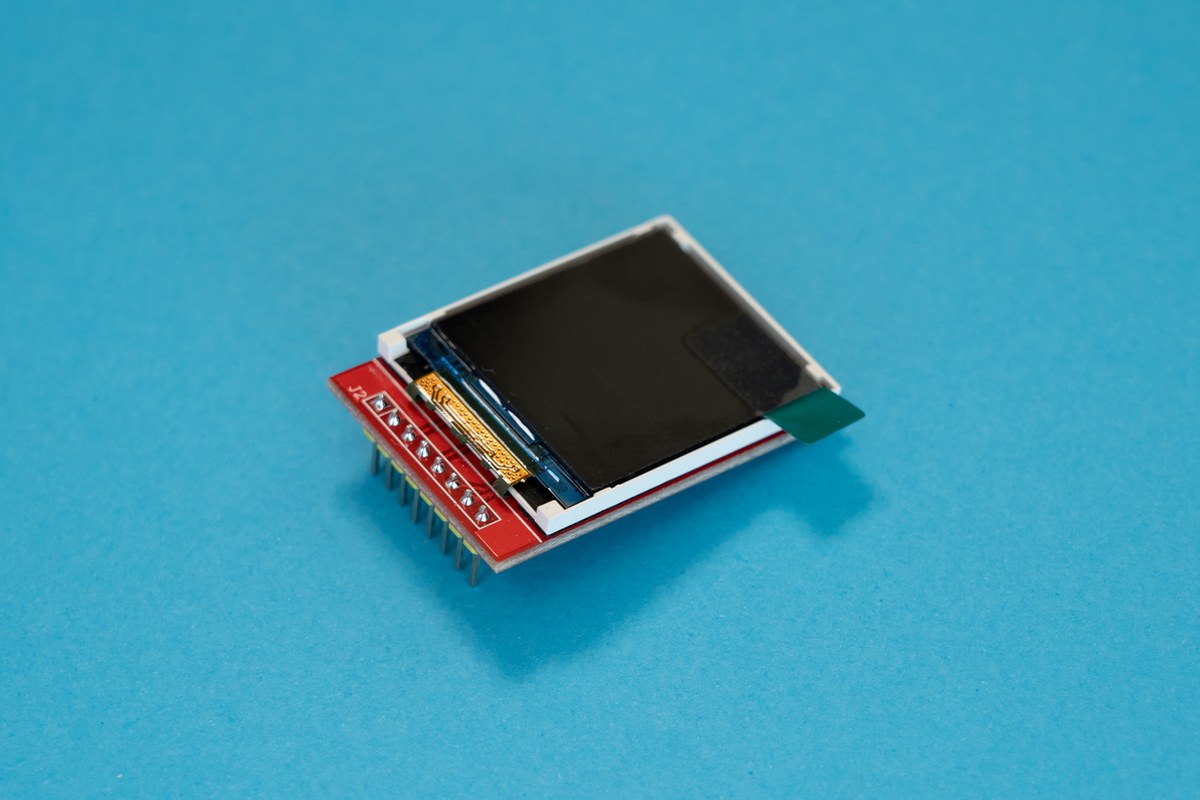 The main screen of the device
This board's main component is the display.
LCD stands for liquid crystal display. It works on the basis of current which is applied to the crystal layer inside the display and is used to change the color of individual pixels on the screen.


The display itself is 128x128 pixels with 18-bit color depth at a 1.44'' (diagonal) screen size.
The display is more than capable of creating some fine objects with more than 260 thousand colors that can be used to make some really sweet games.
Component bag (buttons, bolts, spacers, …)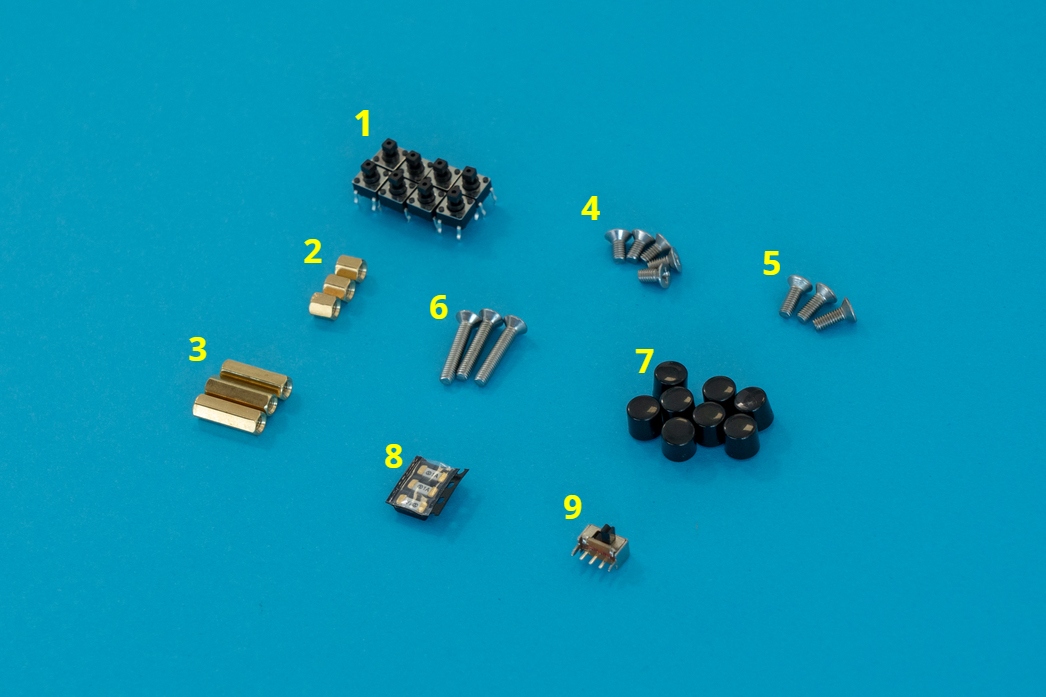 All the components from the bag
The component bag holds all the parts that need to be either soldered or screwed onto the board.
As a matter of precaution, we usually put one piece extra for the smaller mechanical components, such as buttons, bolts, and spacers.


The bag features the following components:
8x small black pushbutton
3x M3x4mm golden spacer
3x M3x14mm golden spacer
5x M3x6mm metal bolt
3x M3x8mm metal bolt
3x M3x16mm metal bolt
8x small black pushbutton cap
3x fuse
1x switch button
Components like pushbuttons and switches are going to be soldered onto the board, while components like bolts and spacers are used for keeping the whole console and its casing in one piece without breaking apart.


Replacement fuses are included as a security measure; if any of the components are not soldered properly, the fuse will burn out instead of something important on the board. This will be explained more in detail later, but let's hope the fuses won't see much use!

Nibble main board (PCB)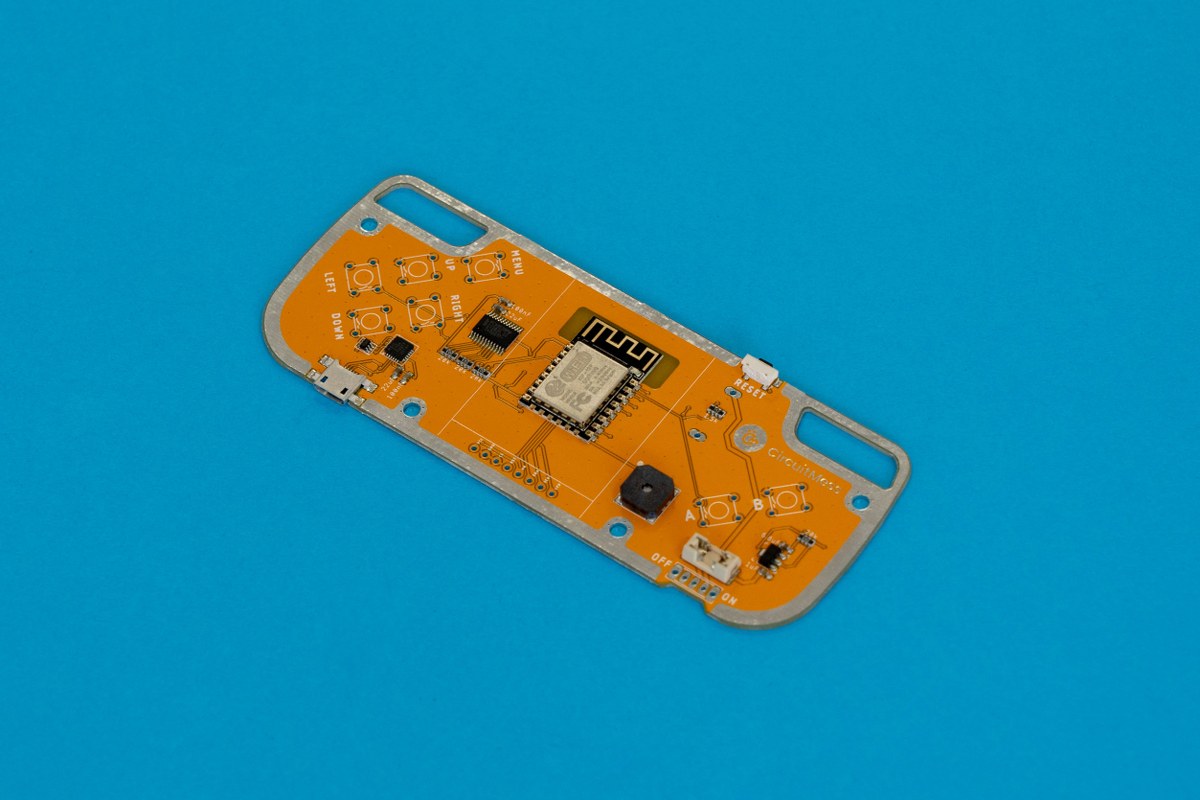 Front side of the main board
PCB stands for printed circuit board. Basically, this is a fiberglass board with copper traces on it, along with some protective paint and insulating material.
Copper layers on the board form traces that connect various components on your Nibble kit so that they can work together as an electronic device.


On the back of the board, you can see a snazzy pattern - we want our components not only to work but to look super cool as well.


That's why we've really tried to make it the coolest PCB there is. A real piece of PCB art!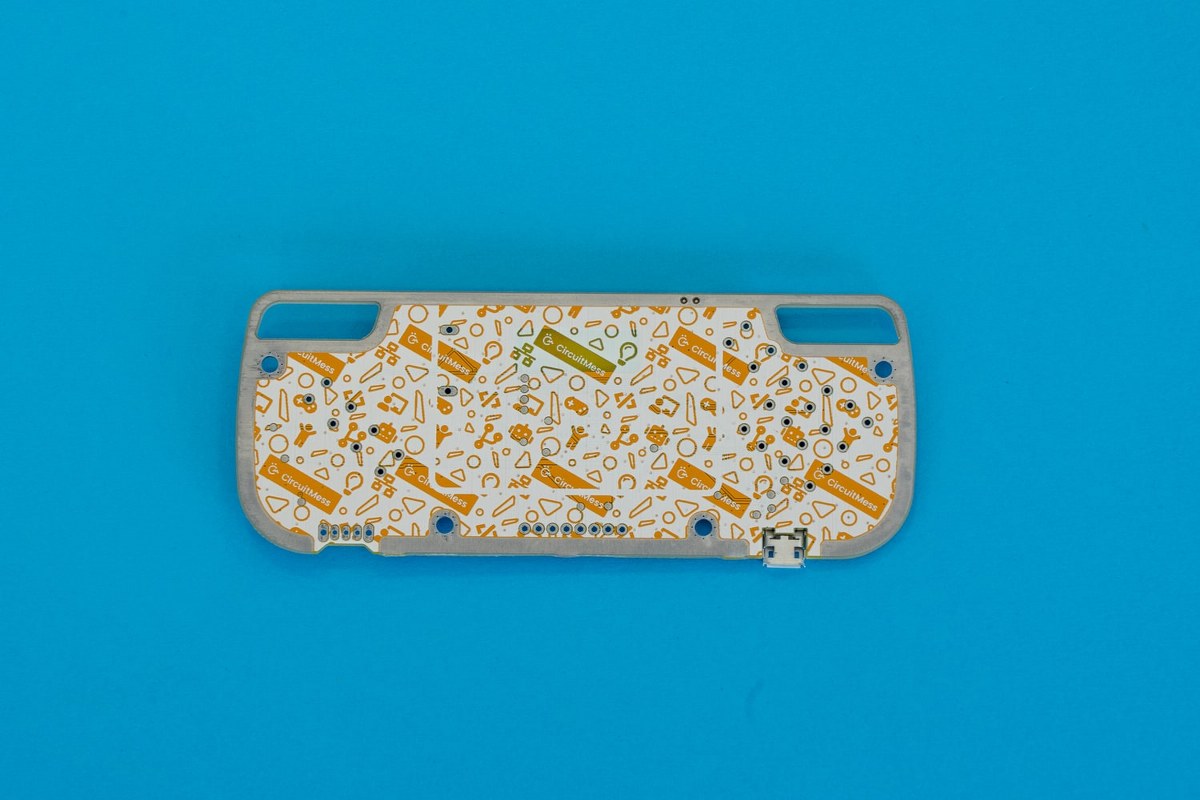 Acrylic casings (6 clear protective casings)



These protective casings are made out of CNC laser-cut acrylic plastic.
They are used to not only keep everything in place but to also protect other components from breaking.


There are a total of six protective casing parts - three front casings, two back casings, and a battery casing.


Casings are stacked together using metal bolts and spacers. This style of casings assembly is called
"the sandwich design"
.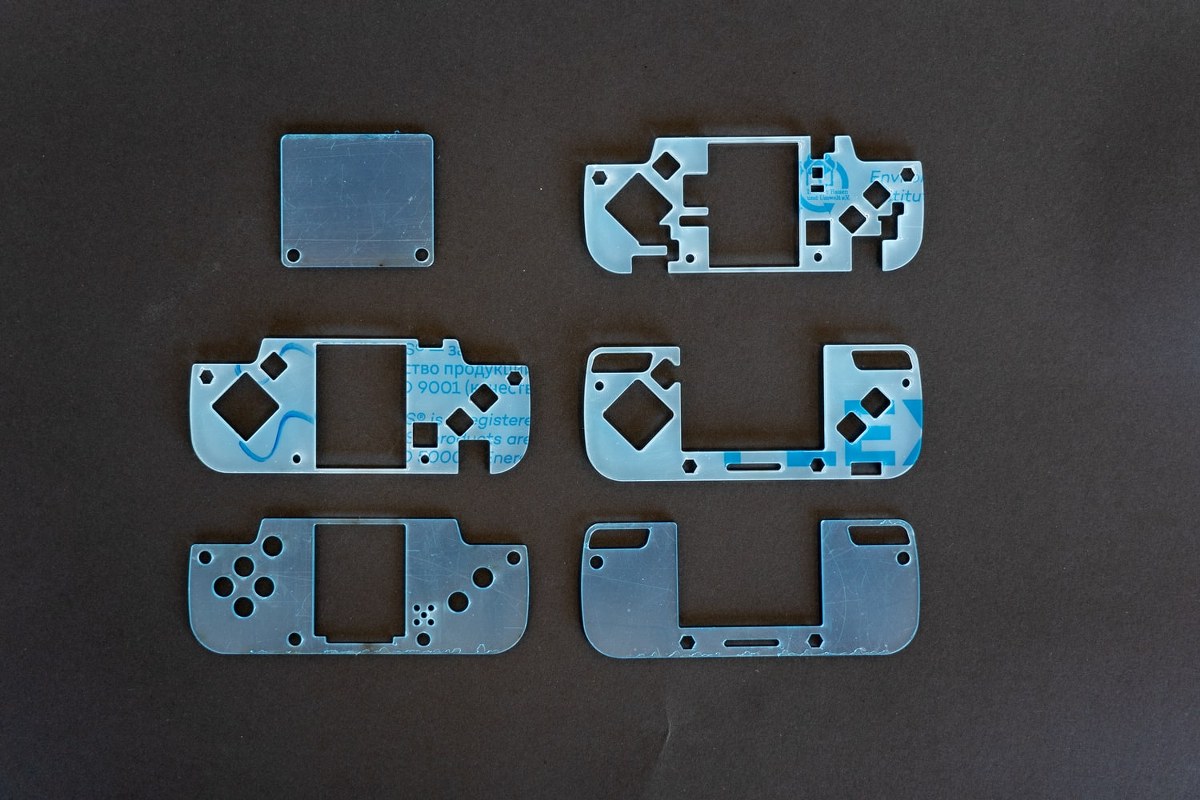 Protective casings come with a blue or white protective layer that needs to be peeled off


All of the casings come with a protective layer that should be peeled off. You can do this right now or later on before putting the casing on the device. We will also cover this in later chapters anyway!
Soldering accessories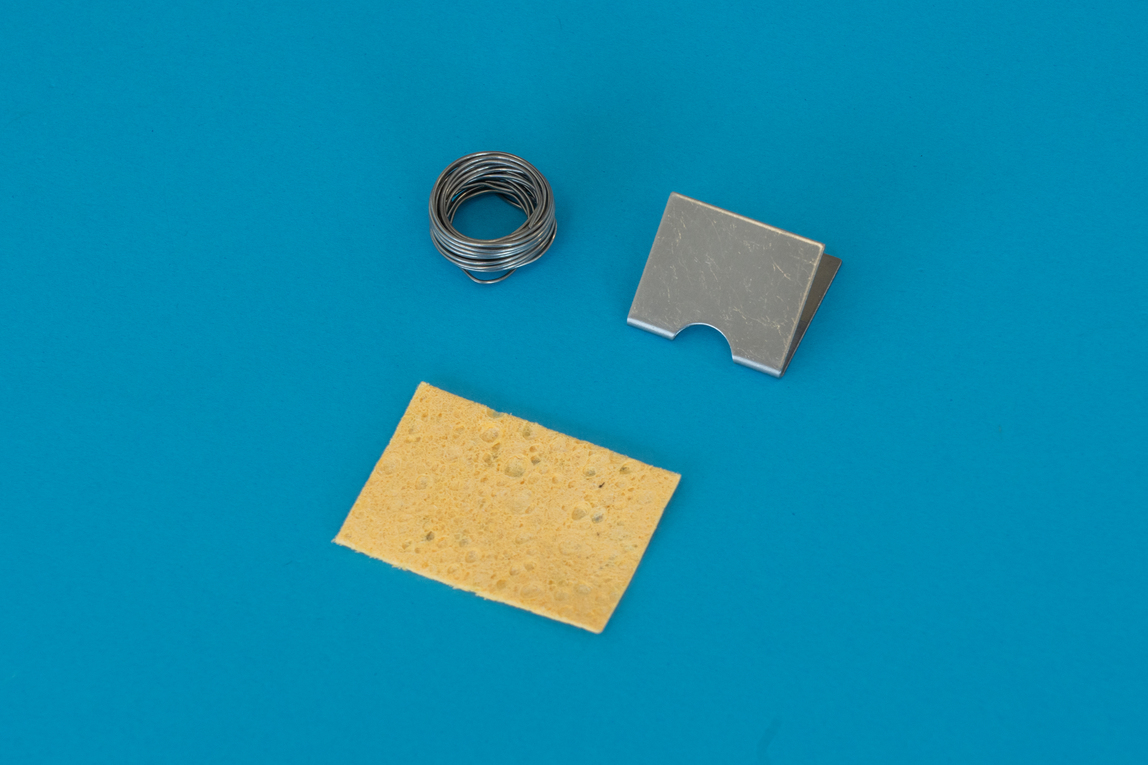 Solder, soldering stand and sponge
Soldering sponge
This piece of sponge doesn't seem like much, but put it under some water and see how it turns into a solder-cleaning super-sponge.


Use it after soldering a couple of joints to remove excess solder from the tip of your soldering iron.


Make sure it's not dripping wet, but also not completely dry - it should be damp!
This stand is used for keeping the soldering iron in a safe place while it's still hot.


Place it close to your working area (but not too close) when your not using the soldering iron. Be careful when you are picking up/placing the soldering iron on the stand!


Also, use it to cool off the soldering iron after all the soldering work is done.
This is the metal material you will be melting with your soldering iron in order to connect two components together.


This type of solder is commonly used in the DIY electronics community for similar soldering projects.


Be careful about getting new solder for your other DIY projects. Bad solder can lead to a lot of complications like poor solder joints and unwanted bridging.

Micro USB cable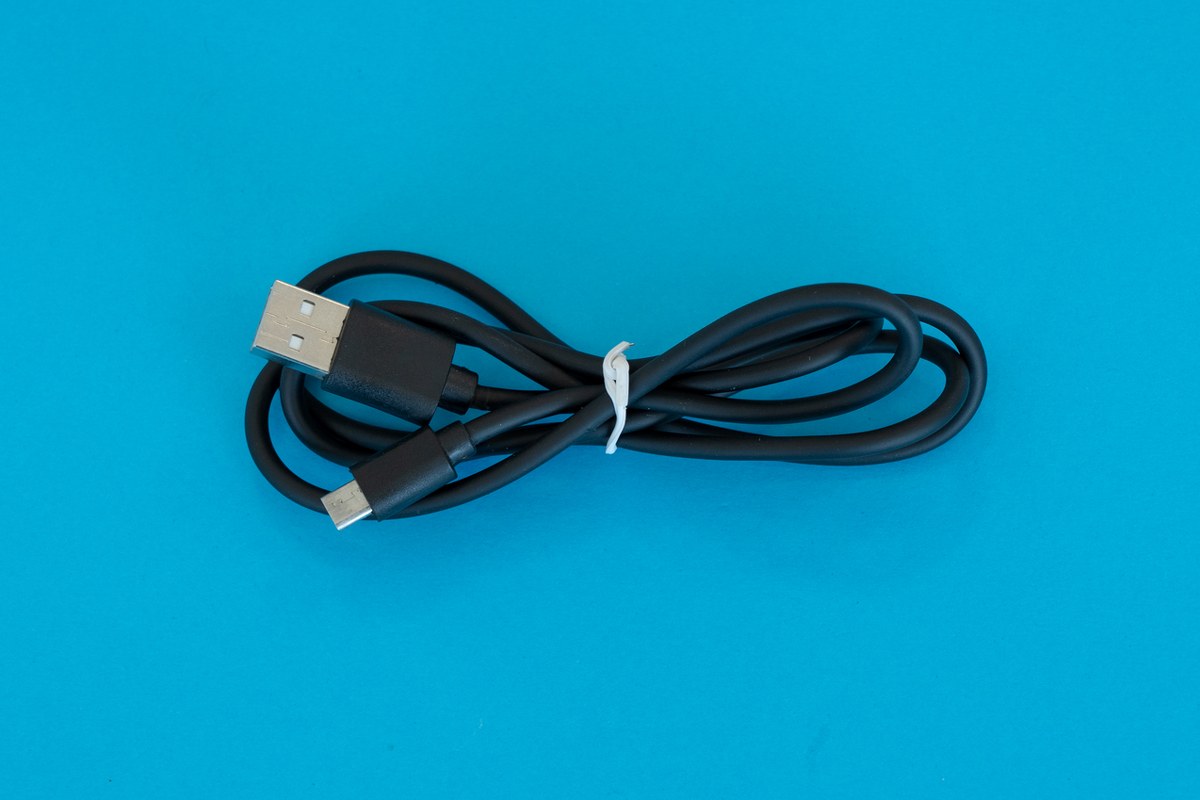 Micro USB cable
This cable is used to connect your Nibble to a computer.
That way you can download the newest firmware and upload new games to your console.


Soldering equipment
Soldering iron
This is the most important tool in a maker's arsenal, but for the Nibble's assembly, any entry-level soldering iron will suffice.


If you plan to dive into the world of DIY, you should consider getting a more expensive one with more features. There are also many soldering irons with interchangeable tips that can be particularly useful when working with much smaller components.


There are two types of soldering irons you could have gotten in your kit. The first one is white with a temperature regulator, and the second one is blue with a small metal button. Both of them will perfectly do the job - soldering the components, and there is no big difference between them.


You will find the instructions on how to properly solder and take care of both soldering irons in the next chapter.


White soldering iron with temperature regulator
Soldering iron with a small metal button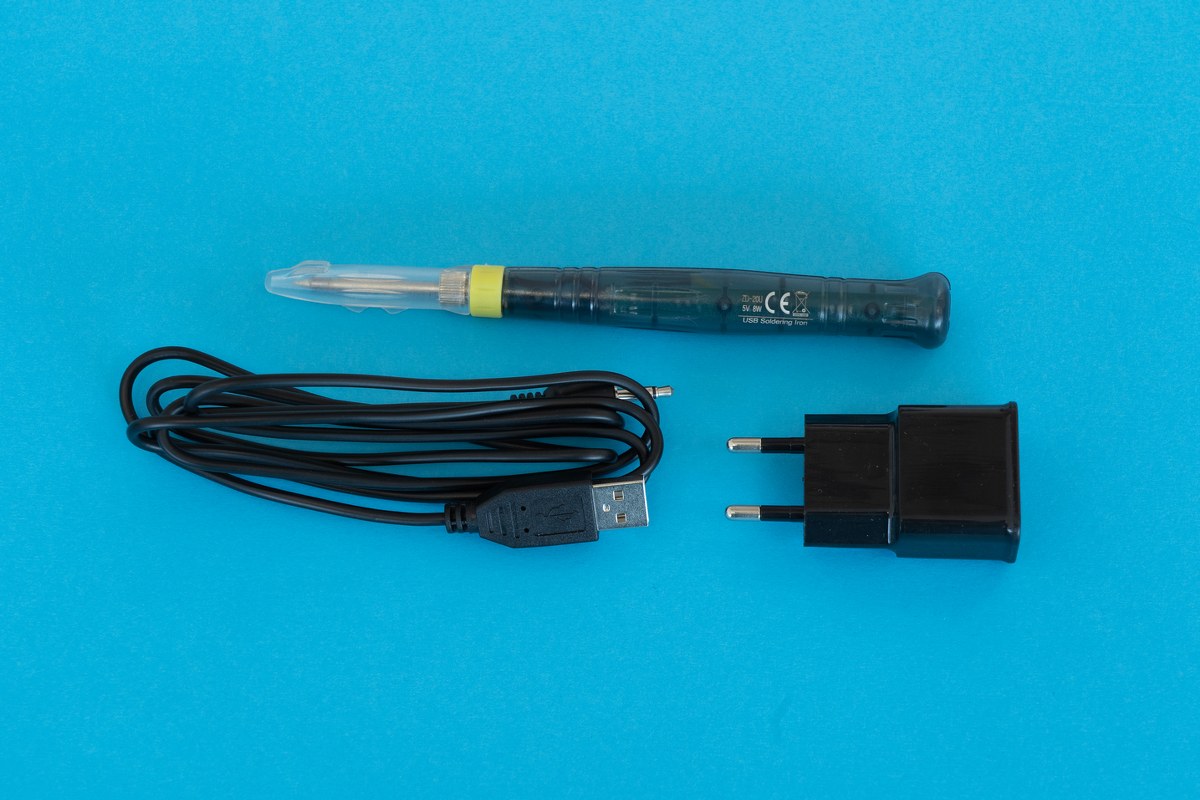 This cable is used to connect your soldering iron to the USB power brick.


When you connect your cable be prepared that your soldering iron will heat up if you hold it in your hand.


For safety reasons, make sure to plug out the cable whenever you're not using the soldering iron.
USB power brick for the soldering iron


Use this power brick to connect the soldering iron via the USB cable to the power.


Be sure to only use this power brick because using some other power bricks can damage the device or cause it to not function properly.

Phillips screwdriver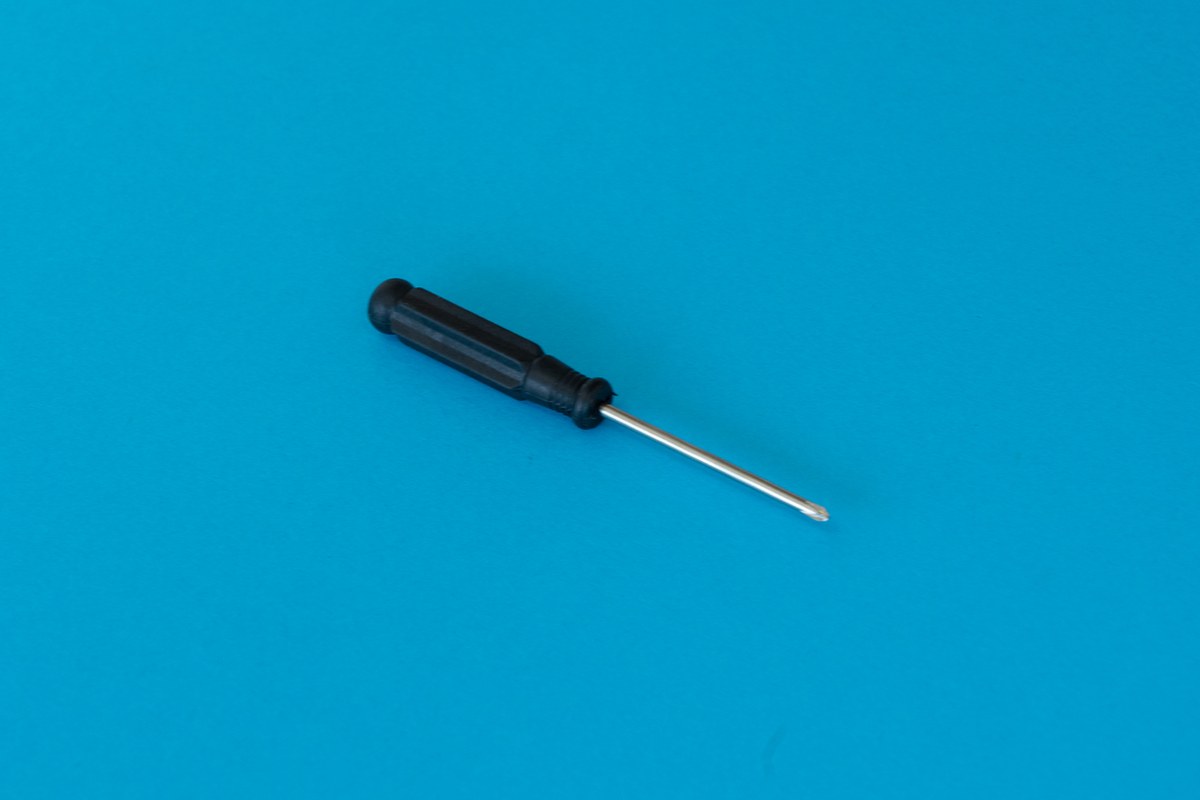 Standard Phillips screwdriver
You'll need this cross screwdriver to screw down all the modules to the main board and to assemble the entire casing together.
A standard 2.0mm cross screwdriver is one of the most used tools in the world of DIY, and this project is no exception.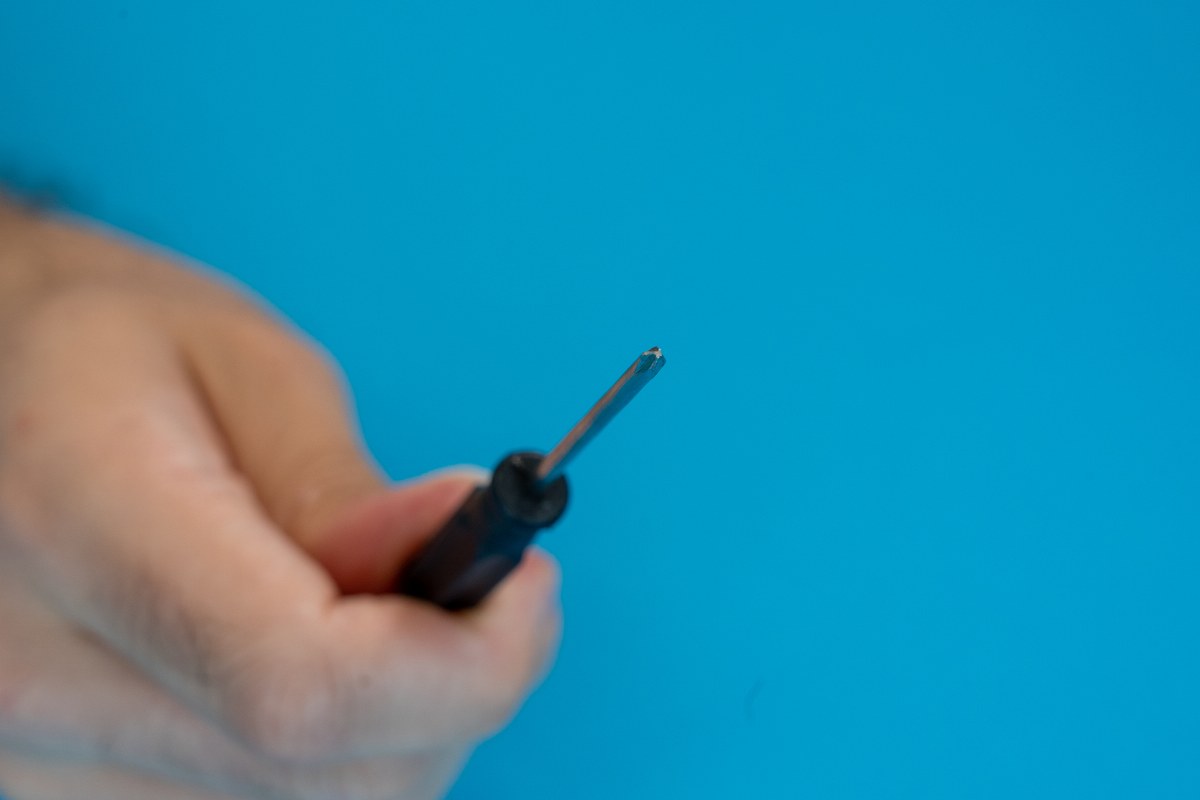 Head of the Phillips screwdriver is shaped just like a cross
 Batteries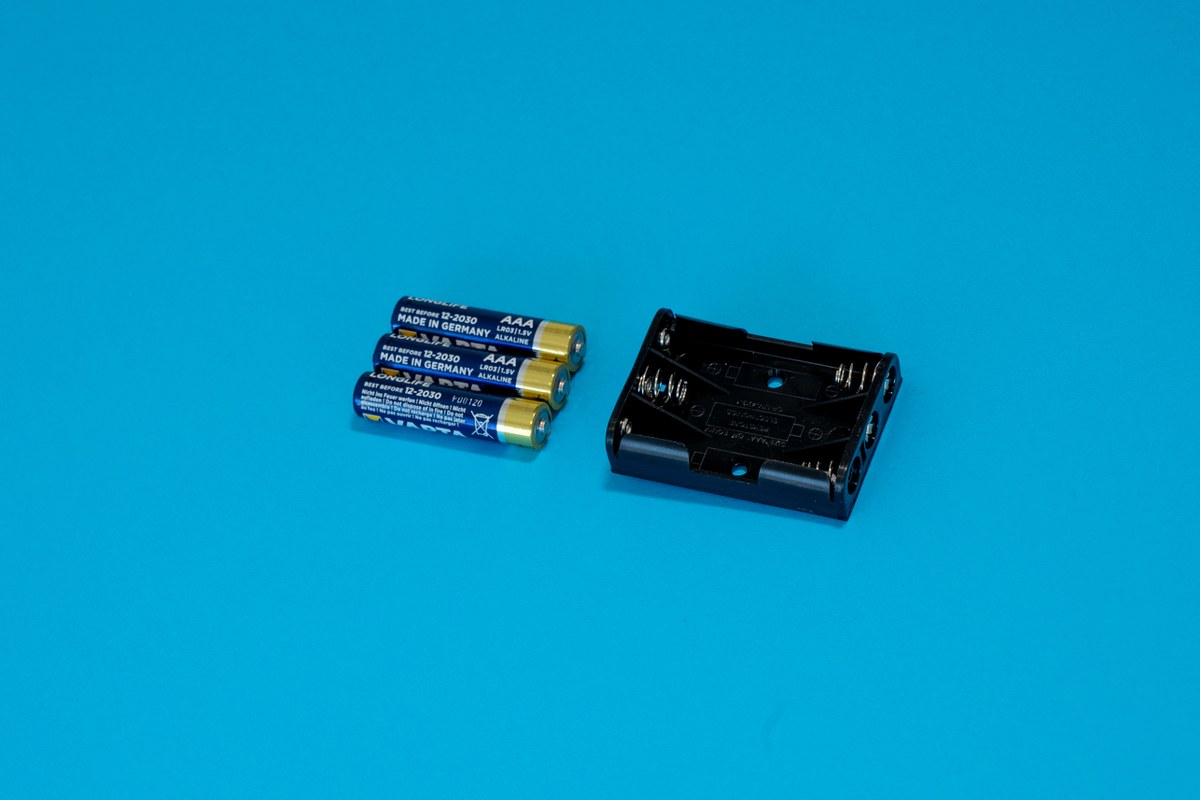 Batteries and a battery holder

These are some of the most common batteries on the market. They are usually called AAA or triple-A batteries.


Sizewise they are smaller than D, C, and AA batteries, but also bigger than AAAA batteries.


These batteries are commonly used in many devices so you'll have no problem getting new ones when these run out, although they should last for a long time.


Also, note that connecting the device to the computer via a micro USB cable will not charge the batteries.
These batteries can't be recharged!


One of the bigger parts that you have to solder onto the main board.


The battery holder will contain your AAA batteries which will make this little console come to life!