What's in the box?
You've got your Circuitmess Nibble in front of you? Cool!
First of all, go over the list of components below and make sure you have all of them on your table and ready for assembly.
Your Nibble kit was hand packed with love in Croatia by us, the CircuitMess team, and we always double-check the parts, but mistakes can happen! 
In case something is missing, please contact us at

 

contact@circuitmess.com and we'll get back to you as soon as possible.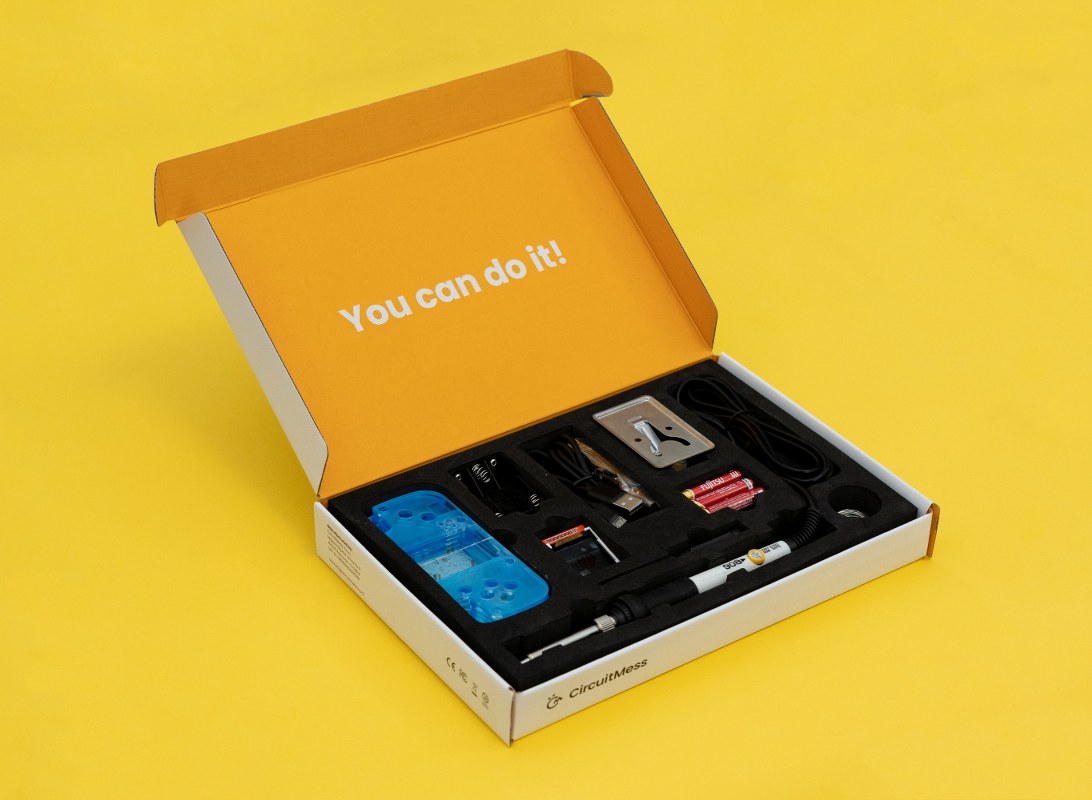 Here is a list of components you should've received in your box: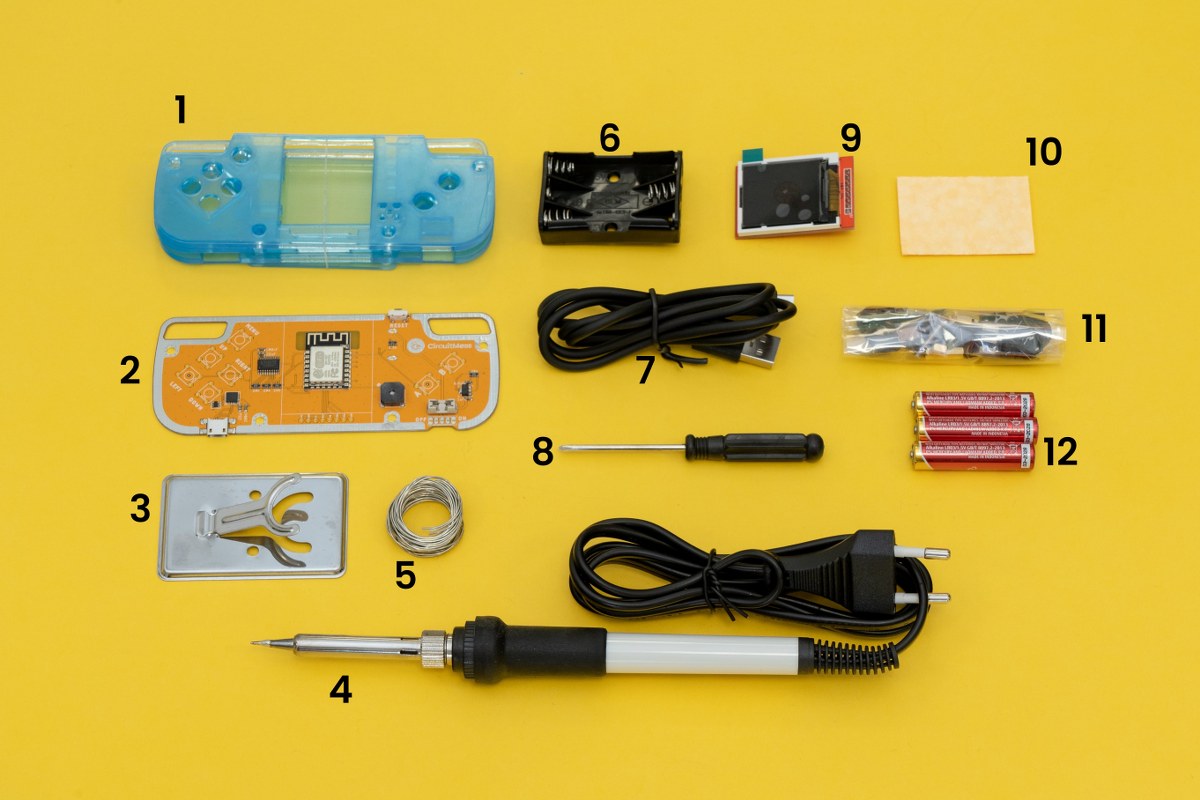 Acrylic casings (6 clear protective casings)

Nibble main board (PCB)

Soldering iron stand

Soldering iron
Solder
Battery holder
Micro USB cable

Phillips screwdriver
Display breakout board (LCD)

Cleaning sponge
Component bag (buttons, bolts, spacers, …)
3x AAA batterie
In the following section, we'll break down each component so that you know what it's used for and why it's important. We'll also go a bit in-depth with some of the components so that you can get a better grasp of how they work.


Please note that you have got one of the two different models of soldering iron. Their instructions differ a bit, but both of them will perfectly do the job - soldering the components, and there is no big difference in functionality.

In case you got the blue soldering iron with a small metal button, you'll have two more components in your Nibble box:
Soldering iron cable
USB power brick for the soldering iron