Ringo's 'Check for update'
Let's start with the simplest.


1. Ringo's 'Check for update'
This one is as straight forward as they get. 
Unlock your Ringo and scroll down to the 'Settings' app. It should be in the bottom left corner when you unlock the phone.
In the 'Settings', go down to 'About & update' section and click the A button.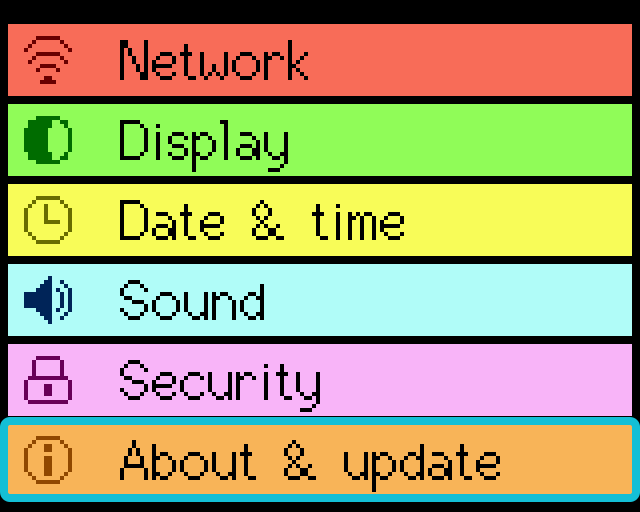 'Settings' menu
Now select the first option 'Check for update' and click the A button again. 

The phone will now take you to the Wi-Fi connection screen, where you must select your network and enter the correct password. 

If you've done so, the latest update will automatically download and install (if it isn't already installed) and the phone will reset after the installation. 
The 
'Version' 
label will also be updated and it will show the current version of the firmware you have installed.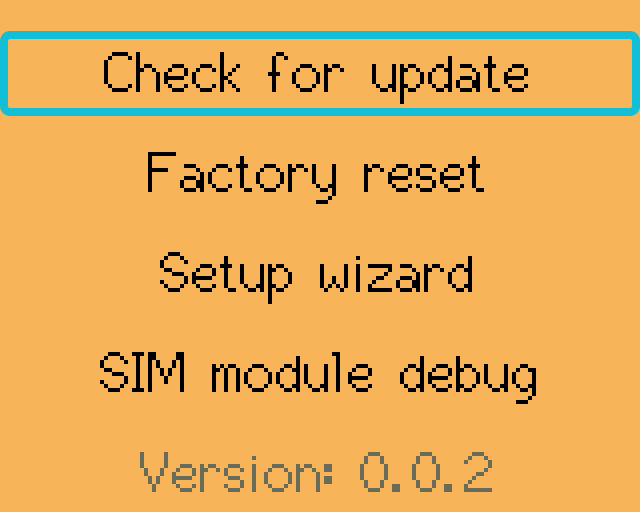 'About and update' menu