CircuitBlocks 'Restore Ringo firmware' button
2. CircuitBlocks 'Restore Ringo Firmware' button
Our own IDE, called CircuitBlocks, has a very simple yet effective button – and it's located on the main menu!
If you already haven't, you can download CircuitBlocks from here (there are Windows, Linux and Mac OS editions).
When you run CircuitBlocks, it should look something like this.
Connect your Ringo using the micro USB cable. 
Now in order to check if Ringo is connected and recognized by our IDE, click on the 'New project'.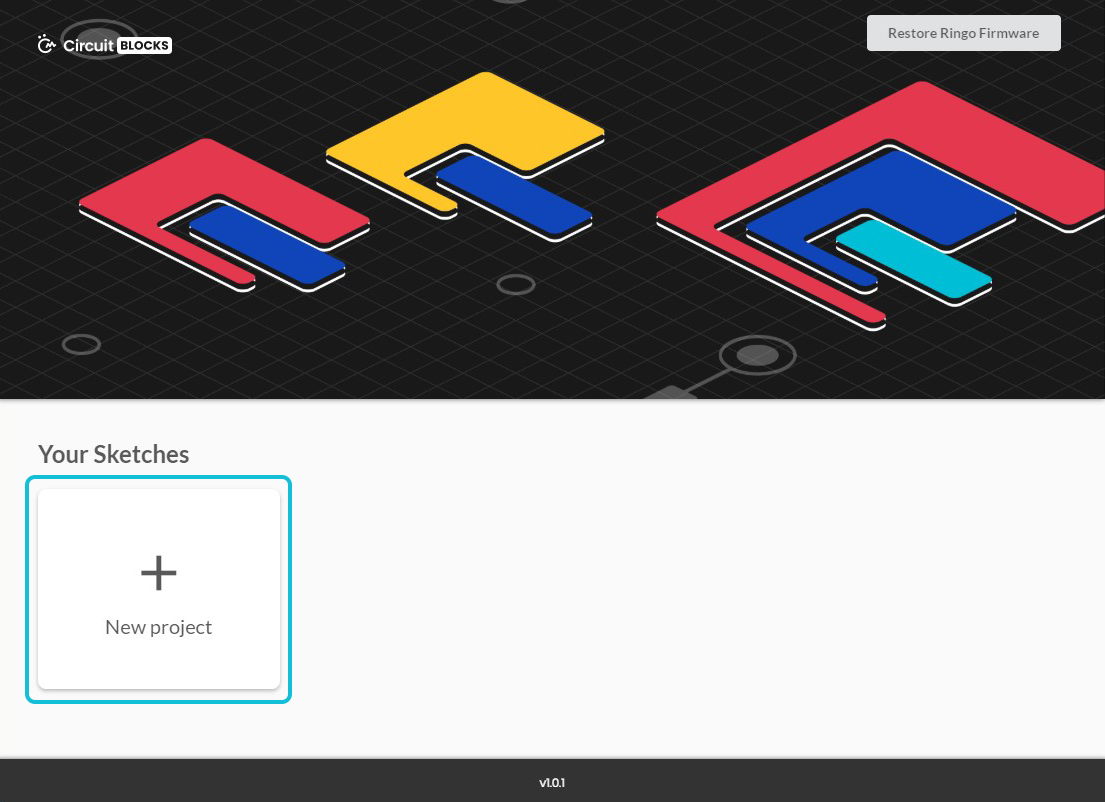 If your Ringo is properly connected, there should be a label that says 'Makerphone connected' along with the green dot on the top bar. 


Now click the back button and go to the 
main menu
.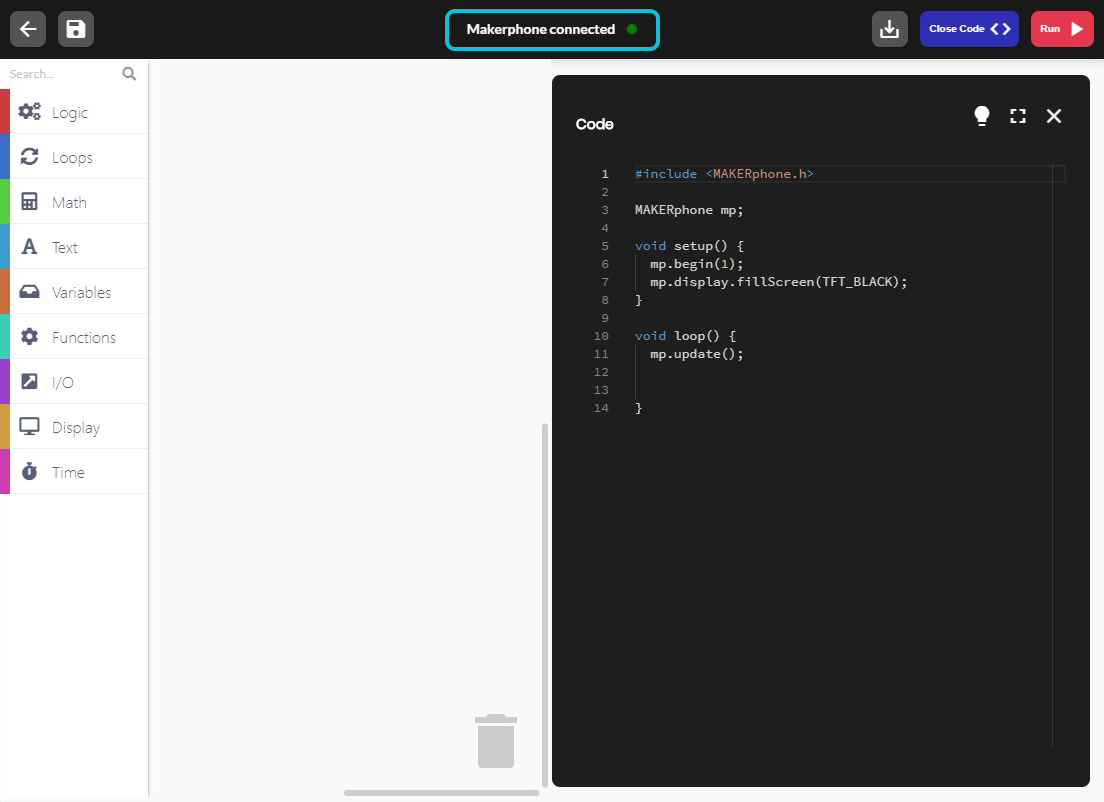 Now that you've made sure that the Ringo is connected, just click the 'Restore Ringo Firmware' button.


Ringo should get the latest update and its software will be restored to ground zero. 

The process should be completed in less than a minute.

After it's done, feel free to unplug your phone and continue the use.