Successfully funded on Kickstarter

LEARN ELECTRONICS AND CODING THE SUPER HERO WAY
CircuitMess Batmobile™ is a small autonomous robot car.
It comes disassembled, and you get to build it yourself, just like Batman.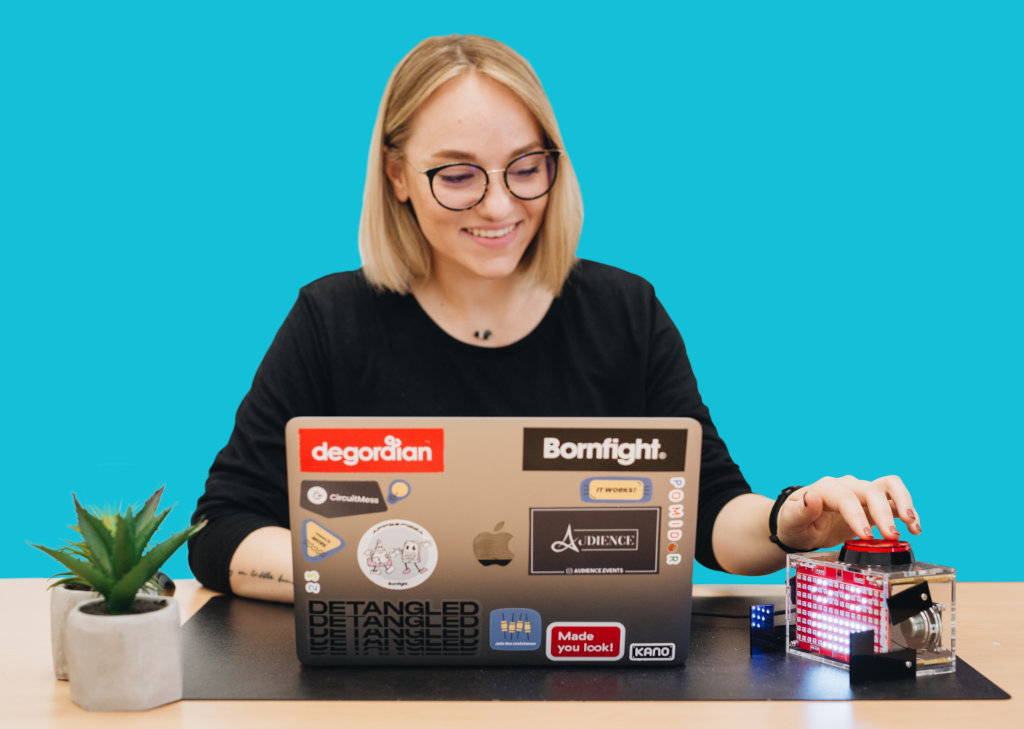 "We have been buying from CircuitMess for over a year now. We have had great service.
Even though this is a business, they treat their customers like friends. I highly recommend Albert and his crew!"
Benita McAdoo, USA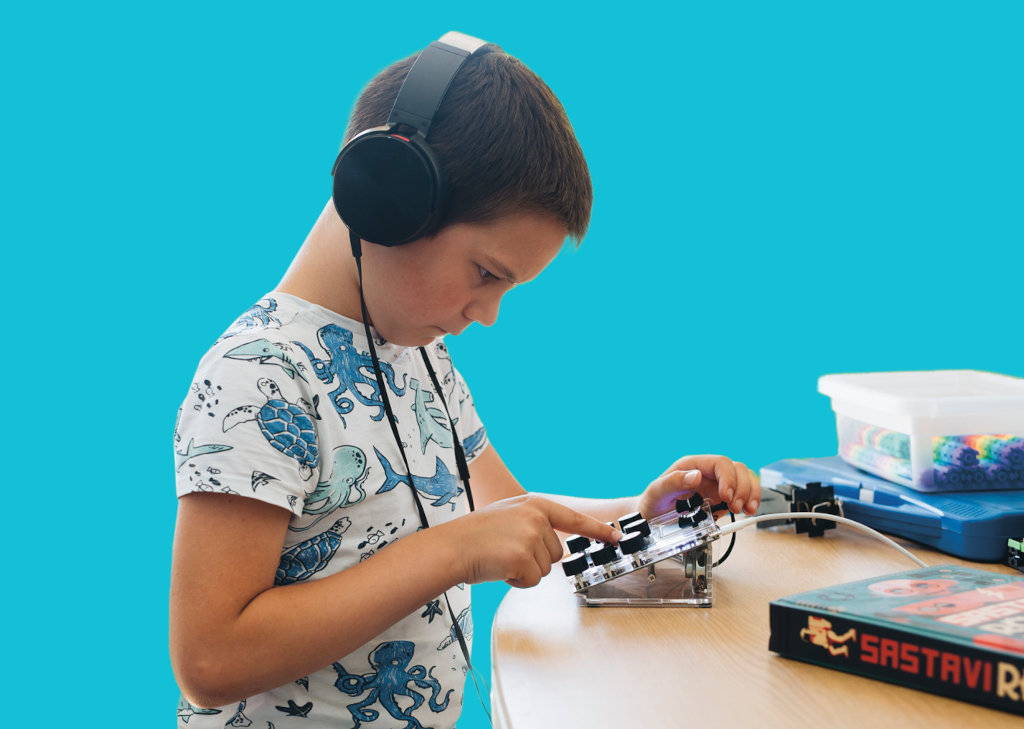 "Experience was way above my expectations!
My son loved the game, and does not mind the pixel screen.
Having easy acces to simple games, to long battery and no ads is way better than a phone."
Dimitar Raev, Bulgaria

"We were really impressed and grateful for their customer service.
My son enjoys playing games on it and has the sense of satisfaction that comes from assembling a working device. Thanks so much MakerBuino for everything."
Ryan Nelson, USA
Ever wanted to do what the Caped Crusader did and assemble your own Batmobile™?
CircuitMess Batmobile is a unique STEM kit that will teach you about autonomous driving and machine learning while exploring the world of electronics & programming
#1
#2
Drive around autonomously or take control with the included controler
#3
Code your own apps and functions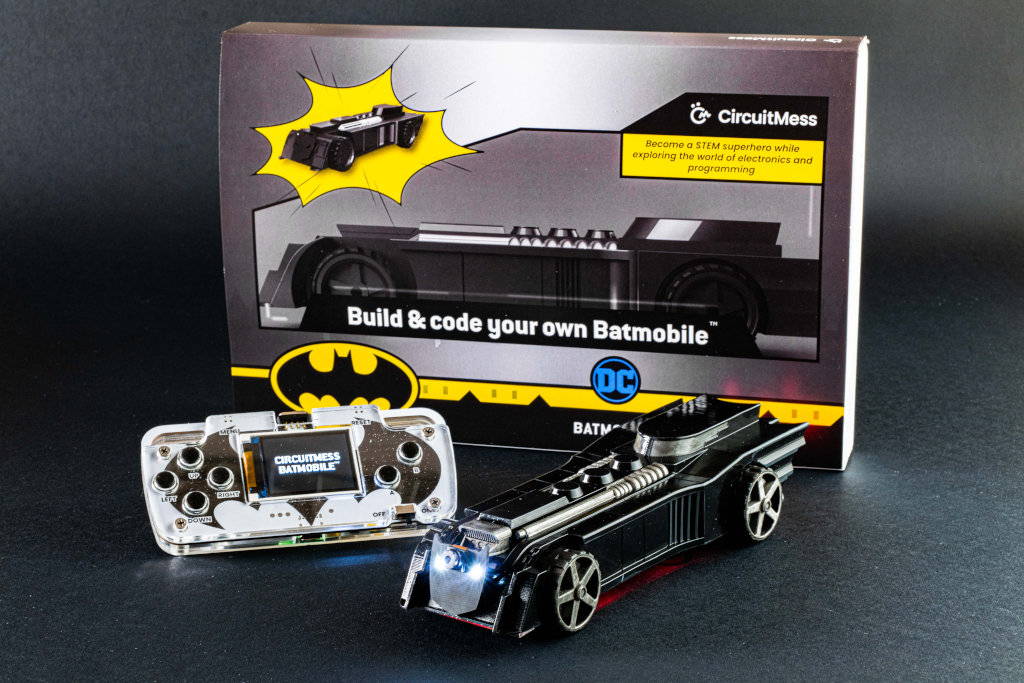 Get it first in the World.
For the best price possible.  
Kids 7+
CircuitMess Batmobile™ is a small autonomous robot car.
It comes disassembled, and you get to build it yourself, just like Batman.

Electronics enthusiasts
Got a bit more experience with creating and tinkering with tech? Worry not - CircuitMess Batmobile has lots of extension modules available.

True comic book fans
CircuitMess Batmobile is perfect for every tech newbie who wants the bragging rights to say, "I've built my own Circuitmess Batmobile".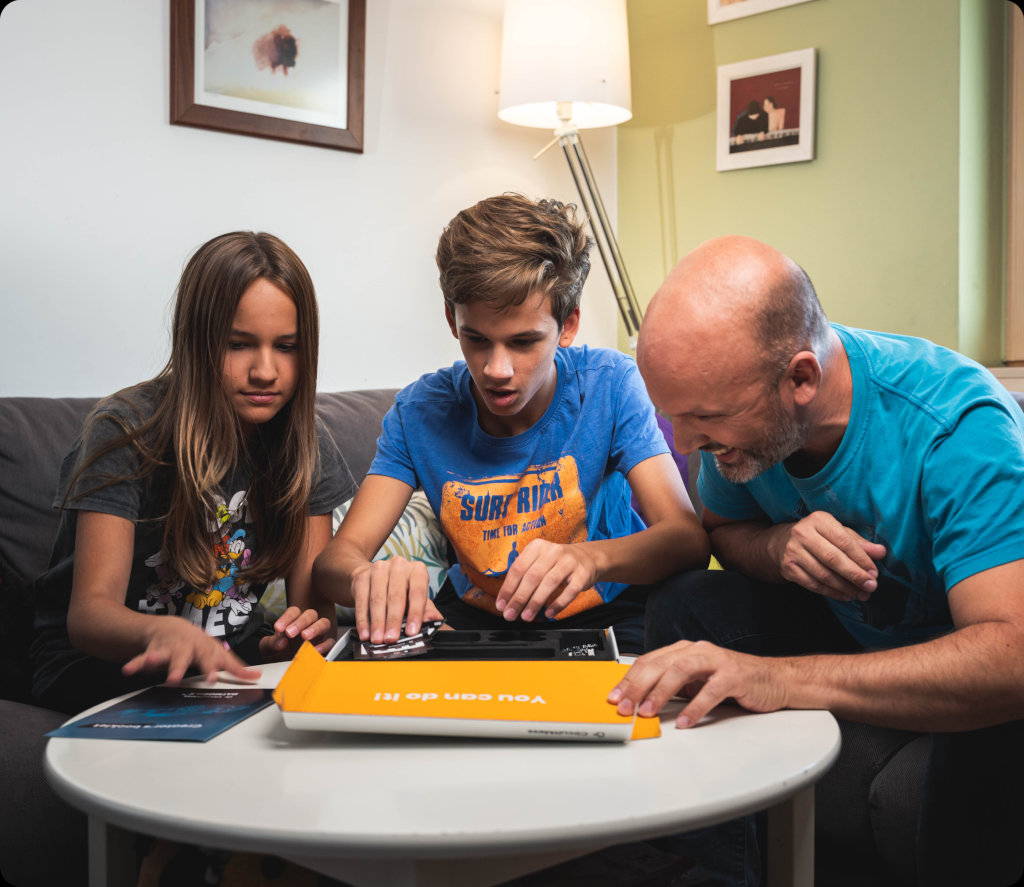 Choose between three different packs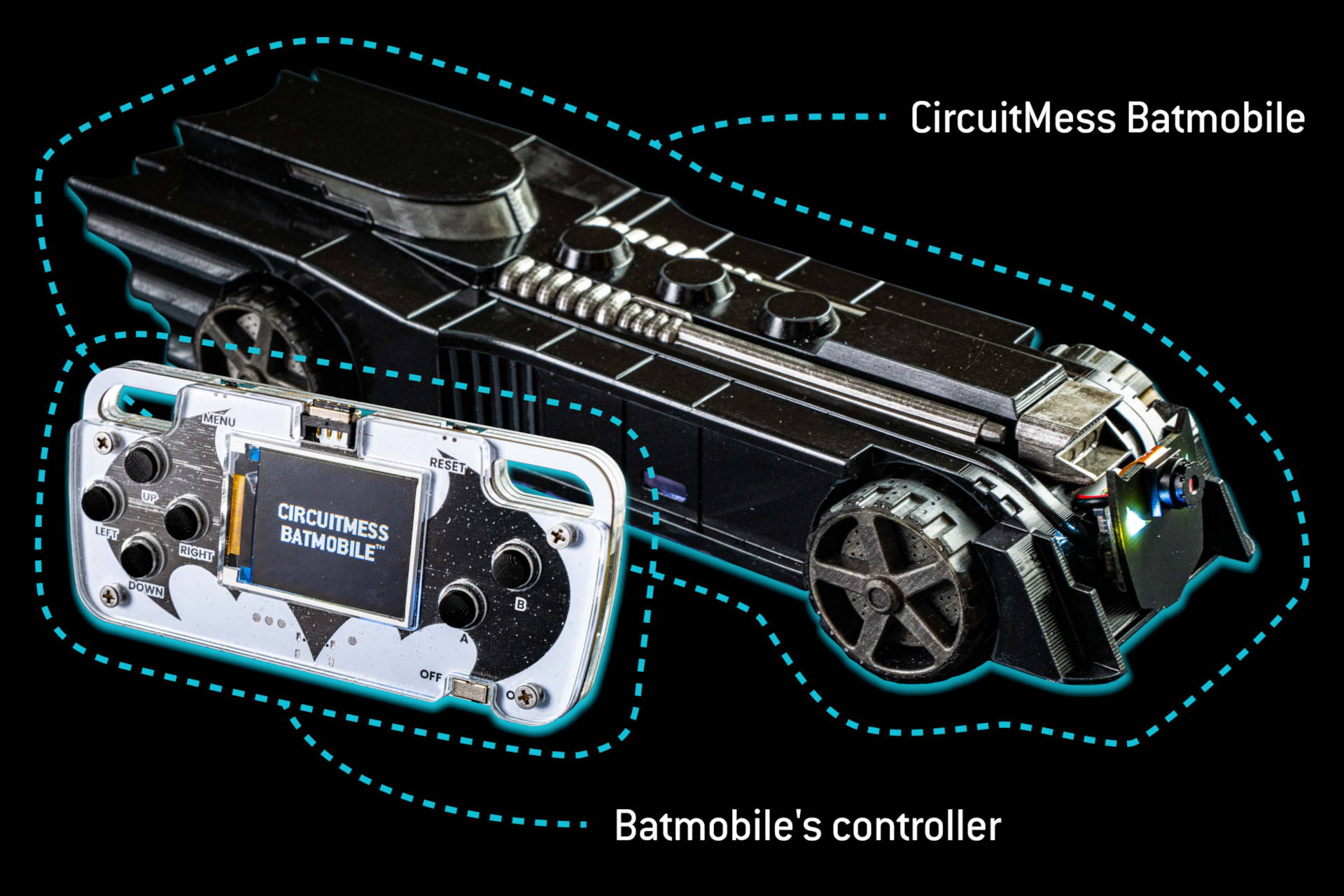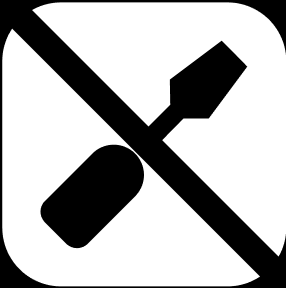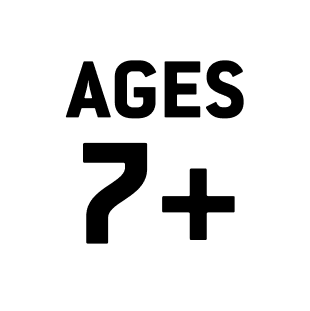 You'll get all the components and tools necessary for building your CircuitMess Batmobile & CircuitMess Batmobile Controller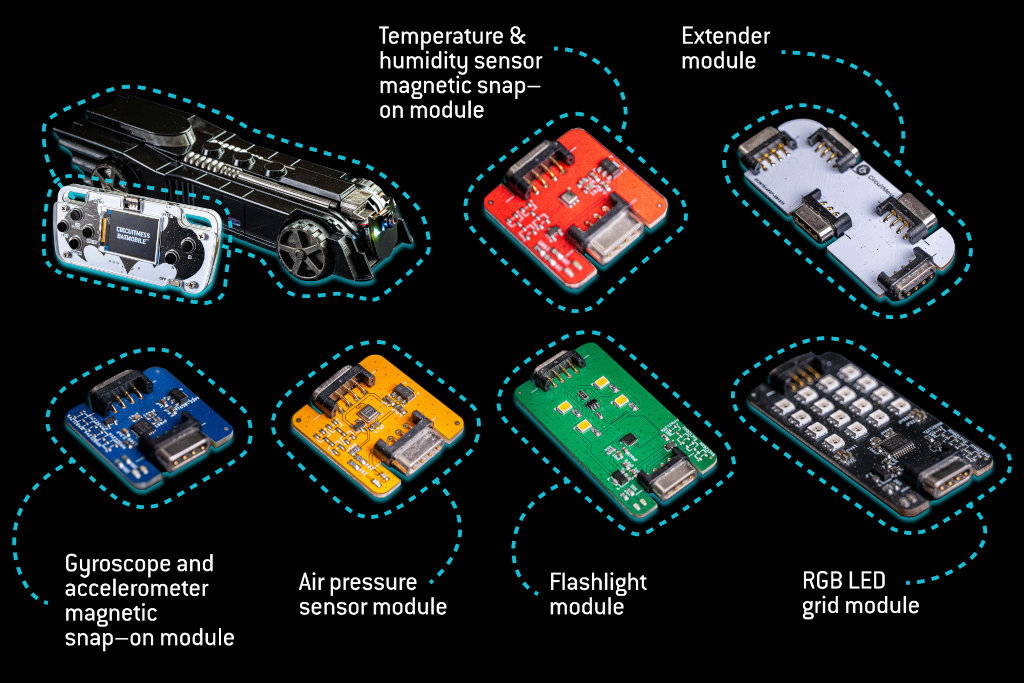 Batmobile Inventor's pack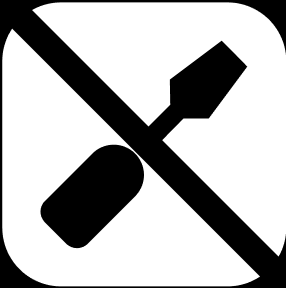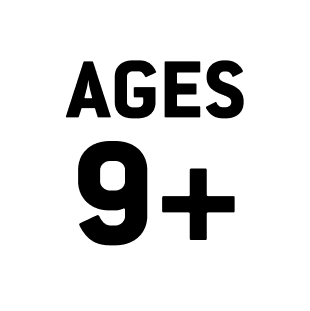 Along with your CircuitMess Batmobile and CircuitMess Batmobile Controller, you will get a set of snap-on magnetic modules to tinker and expand Batmobile's functionalities.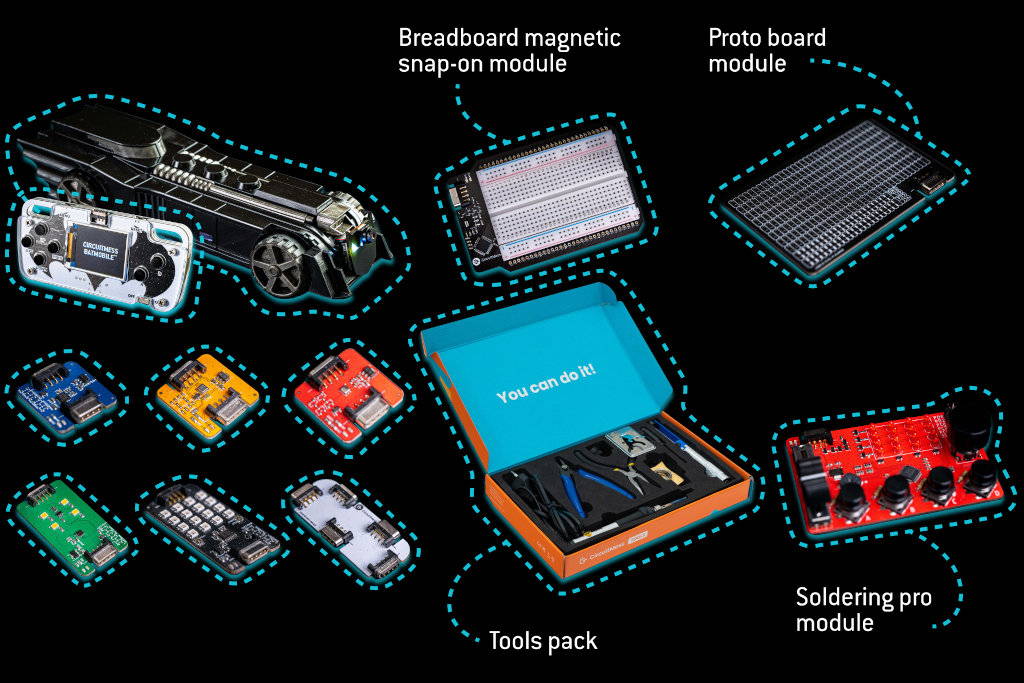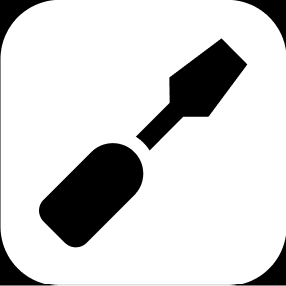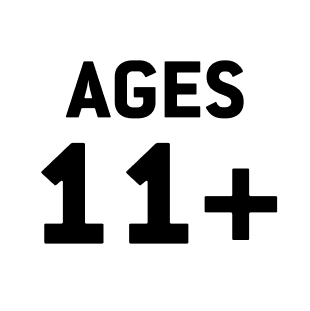 If you wish to go straight to the pros, this is for you.

You'll get everything in the Inventor's pack, along with an extra set of components and boards that will teach you about soldering and electronic prototyping.
Learn about complex coding mechanisms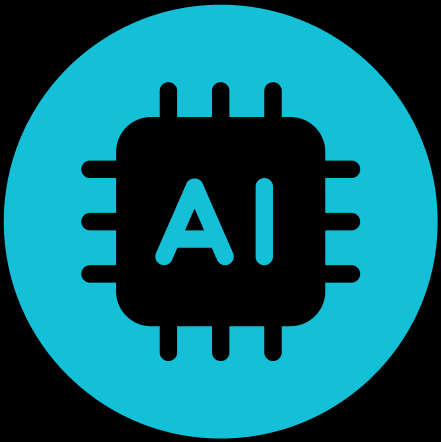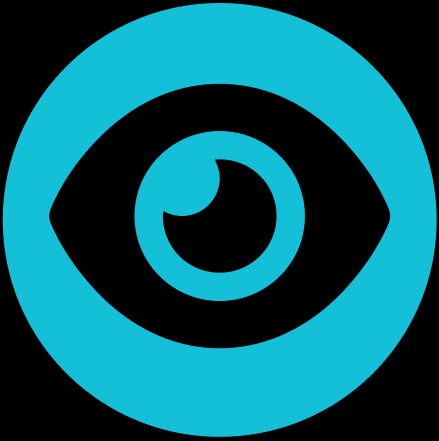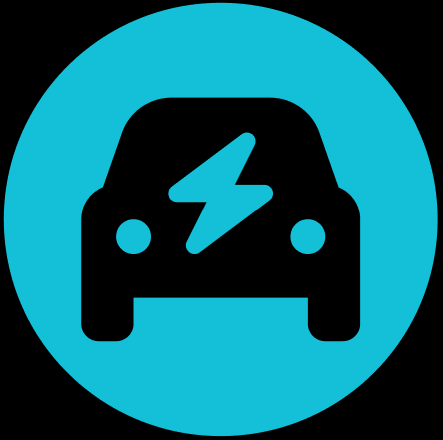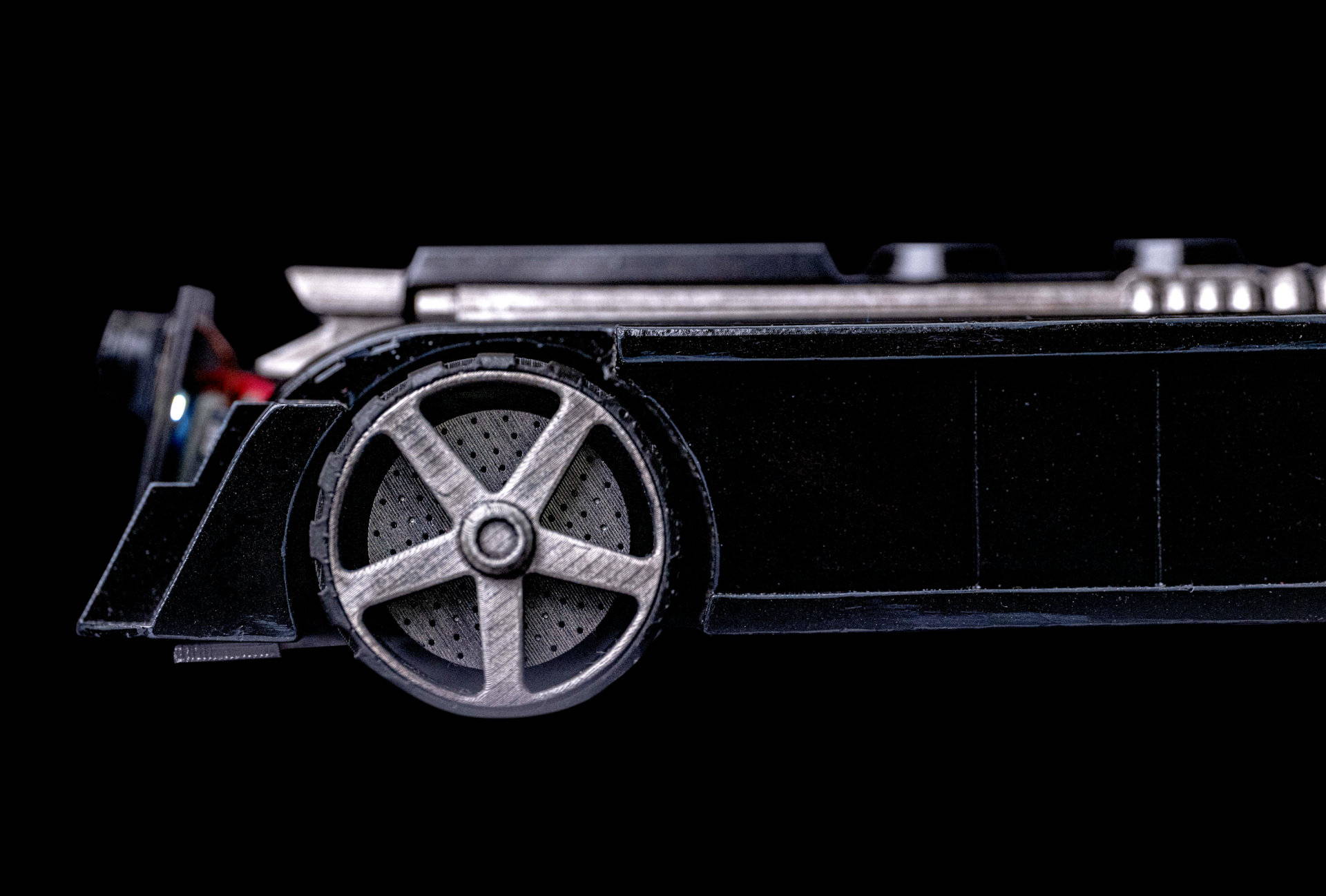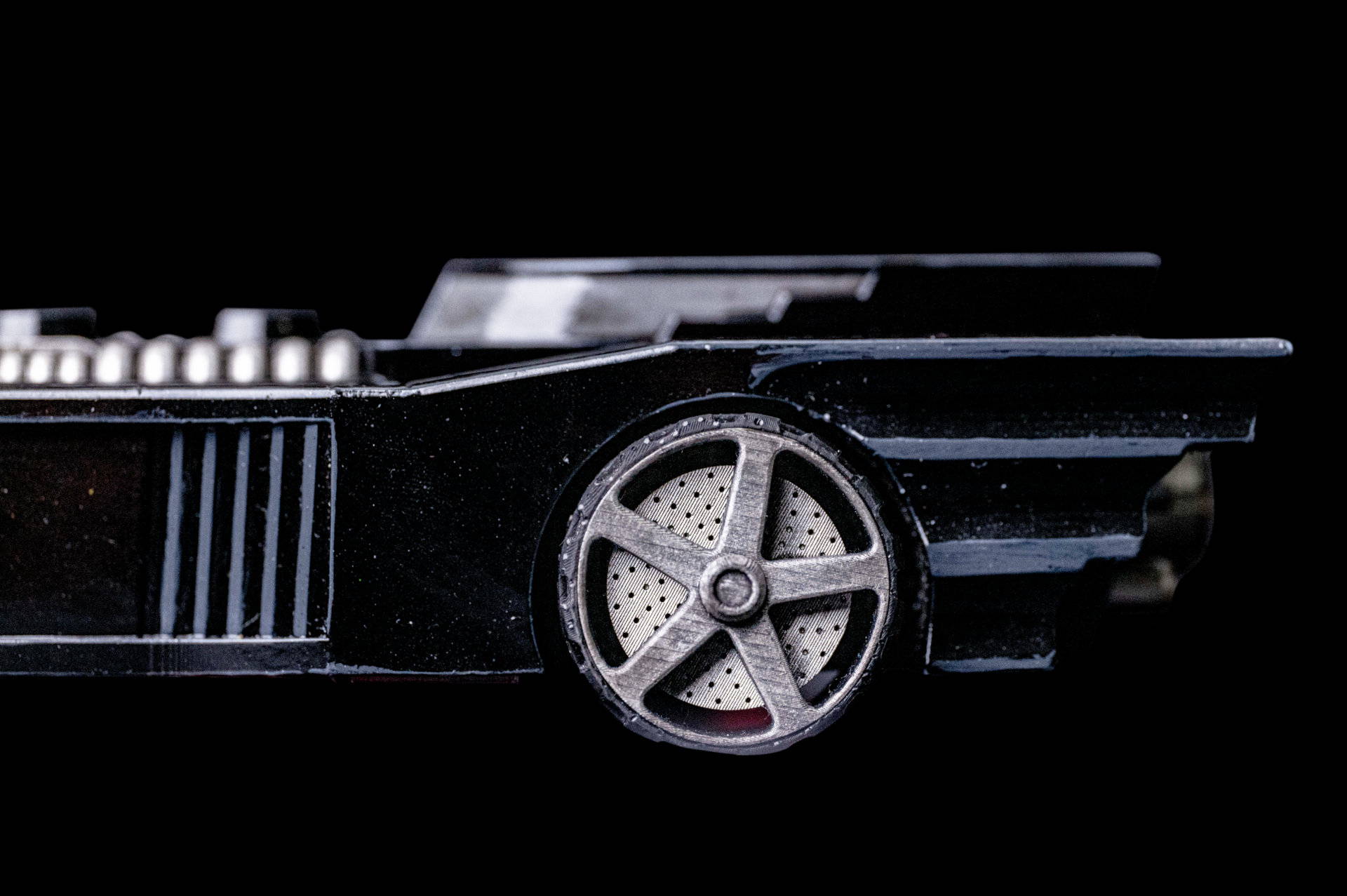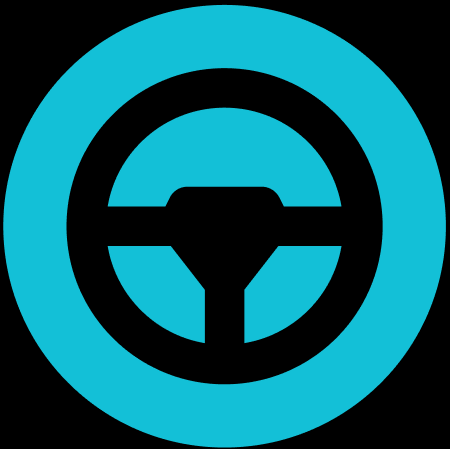 Drive around autonomously
Make it recognize and track objects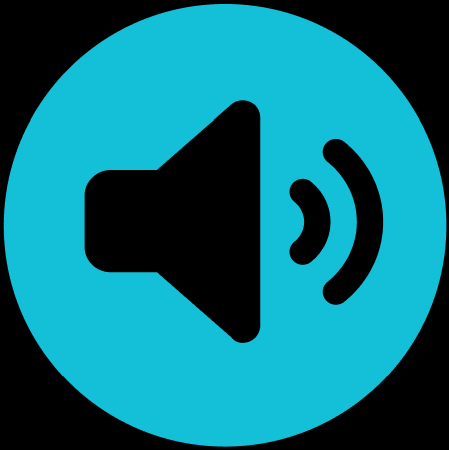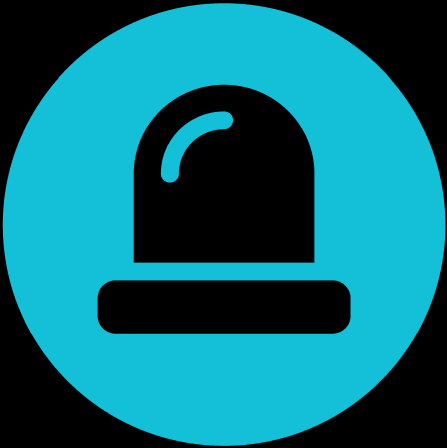 Customize LEDs for a unique look
"CircuitMess is truly inspiring.
Turning toys into STEM kits is a great way to encourage kids to learn by playing. We are excited that the CircuitMess Batmobile™ is their next and greatest STEM kit so far"
– Francois Simonetta
Vice President at Warner Bros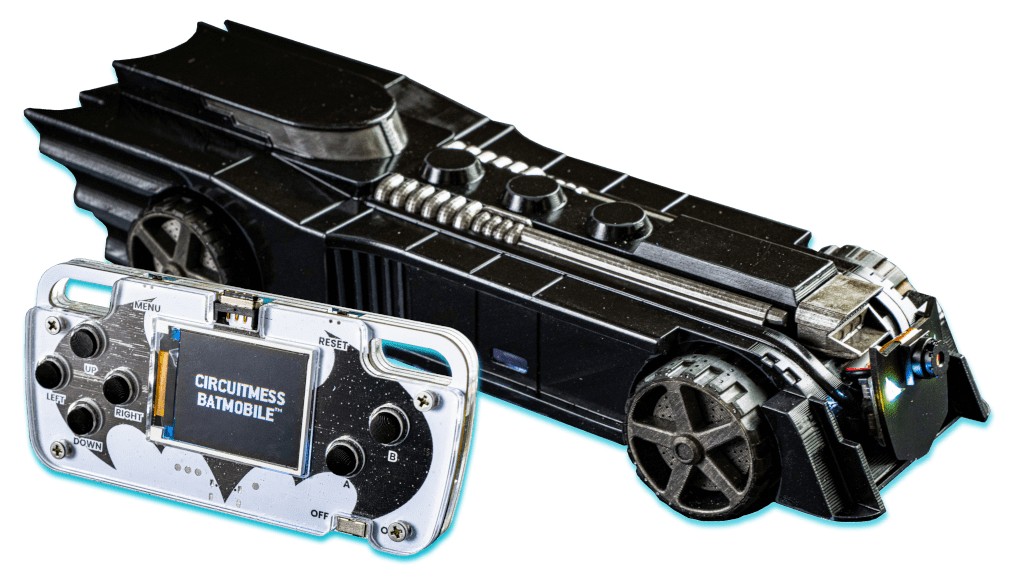 CIRCUITMESS BATMOBILE HAS LOTS OF TECH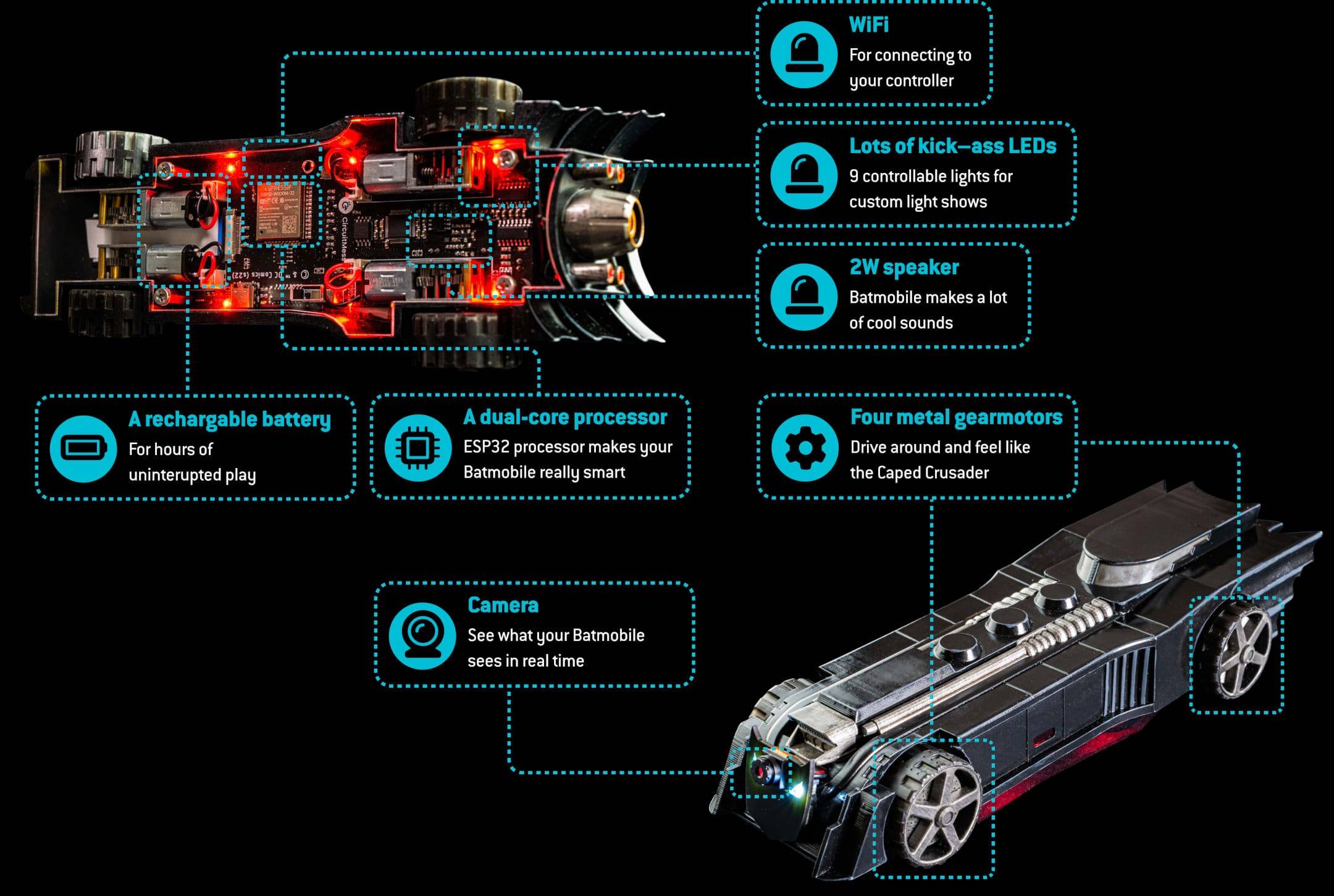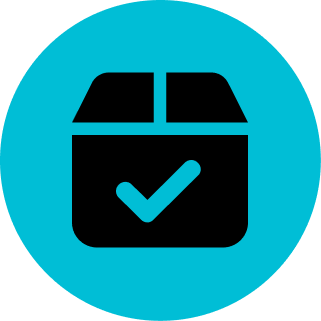 When will I receive my Batmobile?
Batmobile ships in March 2023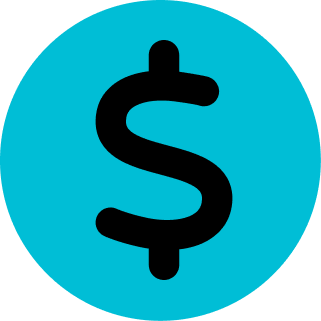 How much will the Batmobile cost after the special pre–order price?
This special price is reserved for pre–orders only. After that, the price of Batmobile will be $169.99
Which operating systems are supported for coding my Batmobile?
Does Batmobile require soldering?
Batmobile kit and Batmobile Inventor's kit do not require any soldering. Batmobile Ultimate kit has special add–ons that will allow you to practice your soldering skills!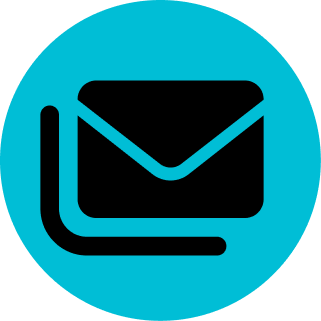 How can I contact you directly?
Four extra metal gearmotors and wheels
You and Batman have something in common: nothing can stop you! Get an extra pack of Batmobile gearmotors and wheels, and be prepared for hours and hours of driving.
Replacement Batmobile™ battery
"CircuitMess Batmobile won't start"
"Check the battery"
"What's a Tery?"
Get a spare battery for your CircuitMess Batmobile.
Heat resistant and with three practical compartments for tiny parts? Yes, please!
This mat will help you go from STEM zero to STEM Super Hero.
Pack of colorful button caps for your controller
It's all about that customization.
Mix and match your favorite colors of buttons or switch them when you get bored of the old look.
Rugged silicone controller case
This cool custom case will keep your controller extra safe & cozy.
Three colors available:
Black
White
Yellow
CircuitMess Batmobile comes with a quick start booklet and free access to our online database of tutorials and resources.