Choose your subscription plan
Boxes ship every 3 months
First box ships immediately

5-10 days free shipping worldwide
Cancel subscription anytime you want
Lifetime support & Made in the EU
Secure checkout
via PayPal or credit card
Here are our most asked questions. Can't find what you're looking for?
In a nutshell, STEM Box is like a Netflix for electronics-makers and electronics-makers-to-be.
You'll get a unique DIY project every three months, with all the necessary components, booklets, and online tutorials.

Throughout your subscription, you'll learn about many technologies of the future, such as microcomputing, artificial intelligence, Internet of Things, cybersecurity, and more.
Is this meant for beginners or experienced makers?
Both!
All our kits are completely tailored to beginners and no previous knowledge is needed to assemble them. We have prepared fun step-by-step instructions which will guide you through the entire assembly process.
And if you're already an experienced maker, you'll enjoy tinkering with our fully customizable open-source hardware & software.
Projects in STEM Box subscription are also suitable for all ages and you can use them as a fun parent-child learning activity.
Which subscription plan should I choose?

The difference between our 3 subscription plans is in the number of projects included.
When choosing a plan, bear in mind that the more projects you go through, the broader set of STEM skills & knowledge you'll obtain.
Plans also differ in the amount you'll pay for one box. If you subscribe to the one-box subscription, you'll pay $99.99 per box. But, if you decide to get a plan with a higher amount of boxes, you'll pay less per box.
What if I just want to to try out one box instead of commiting to a subscription?
We offer a one-box subscription plan, so you can try out STEM Box and simply log into your account to cancel if you wish to not renew. You can cancel your subscription at any time and at no cost.
So when do I get my first STEM Box?
Once you purchase your subscription plan, you'll get the first box delivered to your doorstep within 10 days.

After that, the new STEM Box projects will be shipped to you on a quarterly basis (every 3 months). We don't charge you any shipping costs, no matter where you are in the world.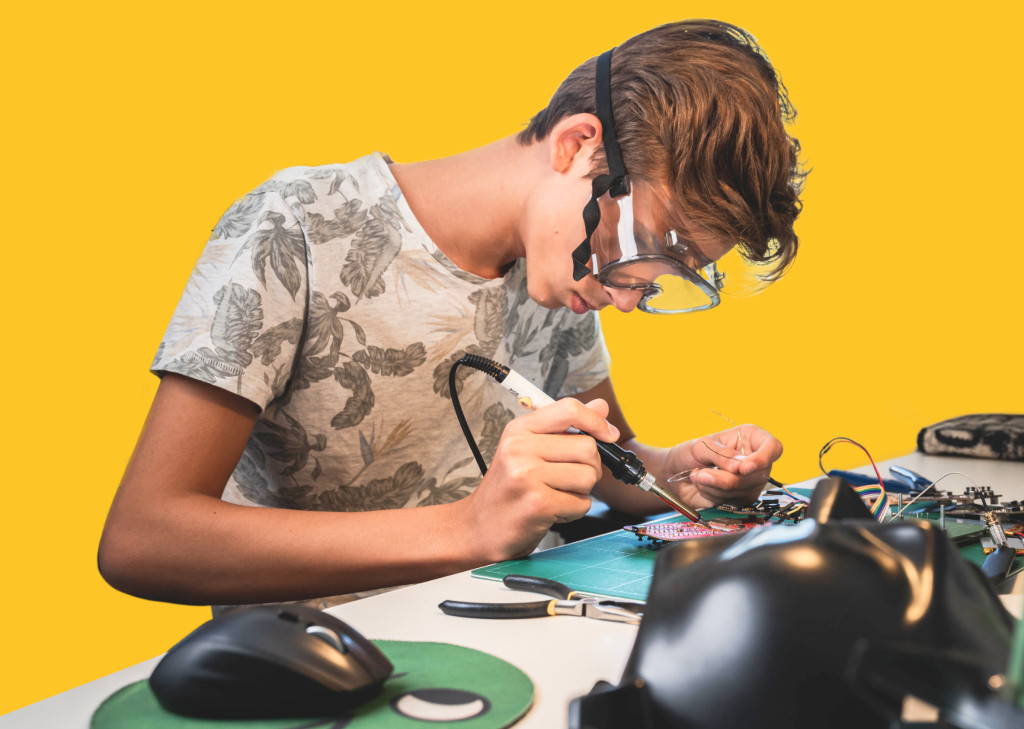 The best way to encourage creativity for kids and adults! Level of difficulty goes up with each box, but it's all well written down and easy to follow so 10/10
Daniel Robert, Netherlands
We have recently started subscribing to circuitmess stem boxes to replace another known brand. The difference is night and day. Circuitmess provides fun projects for kids to enjoy. We have completed two projects and are looking forward to the next one. Albert and the team are always on hand to support and provide help if you need it. Well done team.
Daniel, Great Britain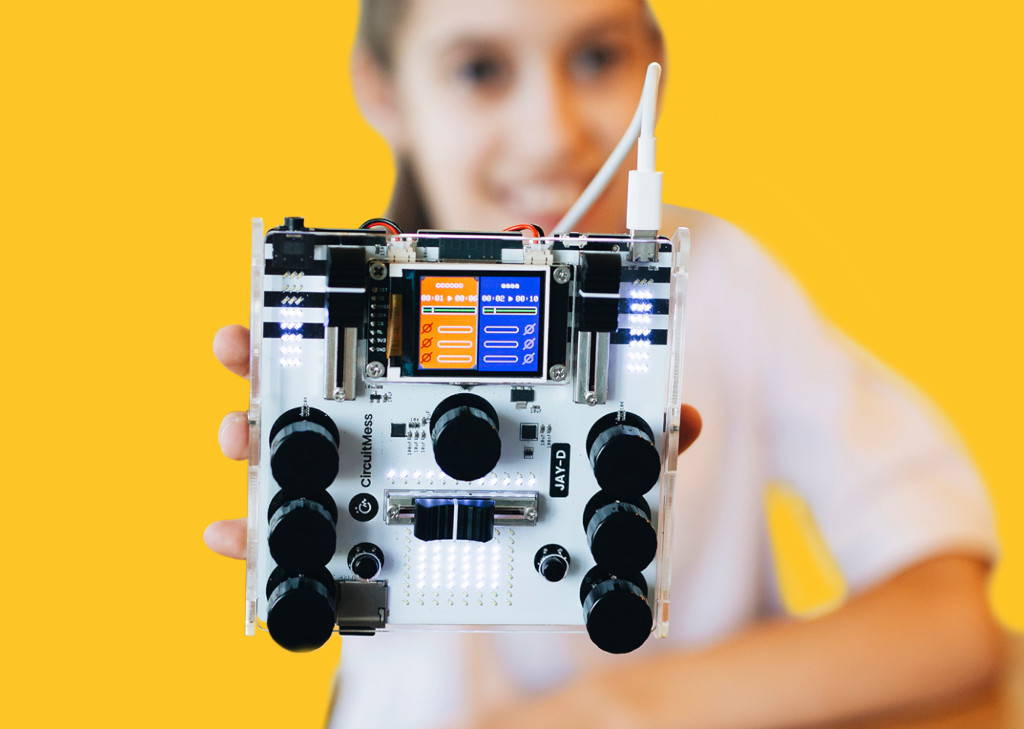 Excellent kit for introducing children to electronics. It lets them understand that technology can be crafted and not only consumed.
Paul, Ireland
1 Box subscription
Billed $99.99 every 3 months

1 Box subscription  Billed $99.99 every 3 months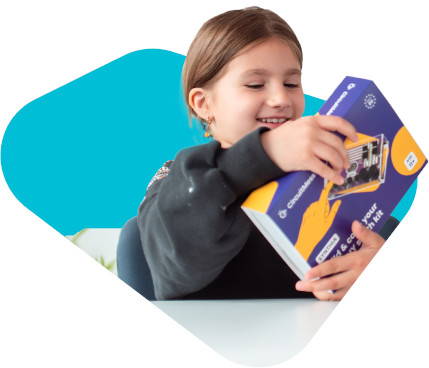 A unique DIY electronics project
You'll get all necessary components for building Synthia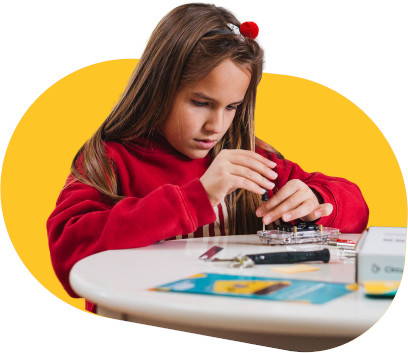 A quick–start instruction booklet
Learn about the technologies behind your DIY gadget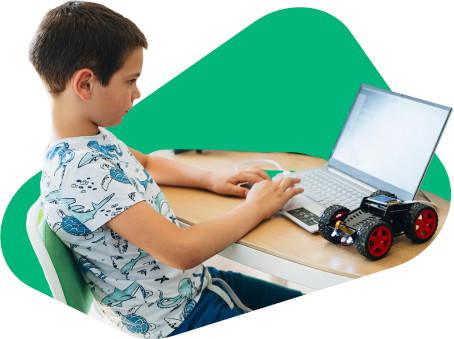 Online step by step tutorials
Learn how to build, code and tinker with your device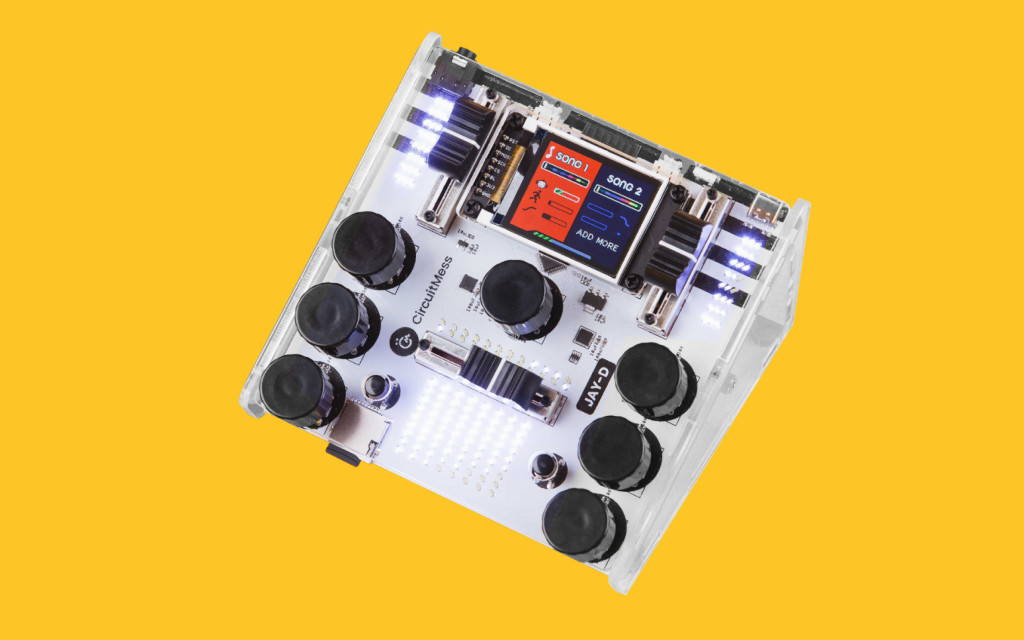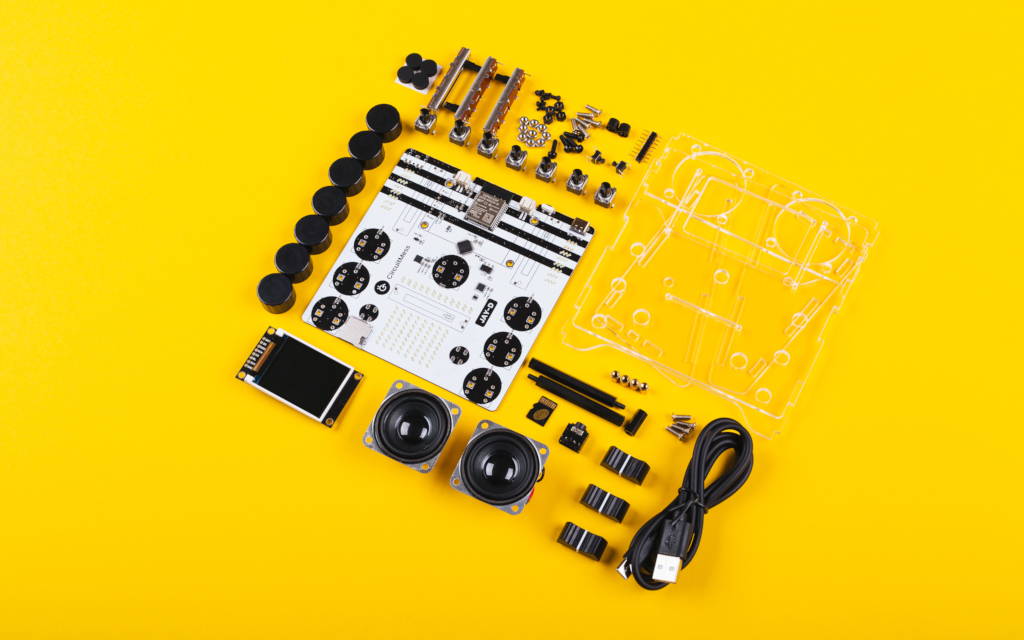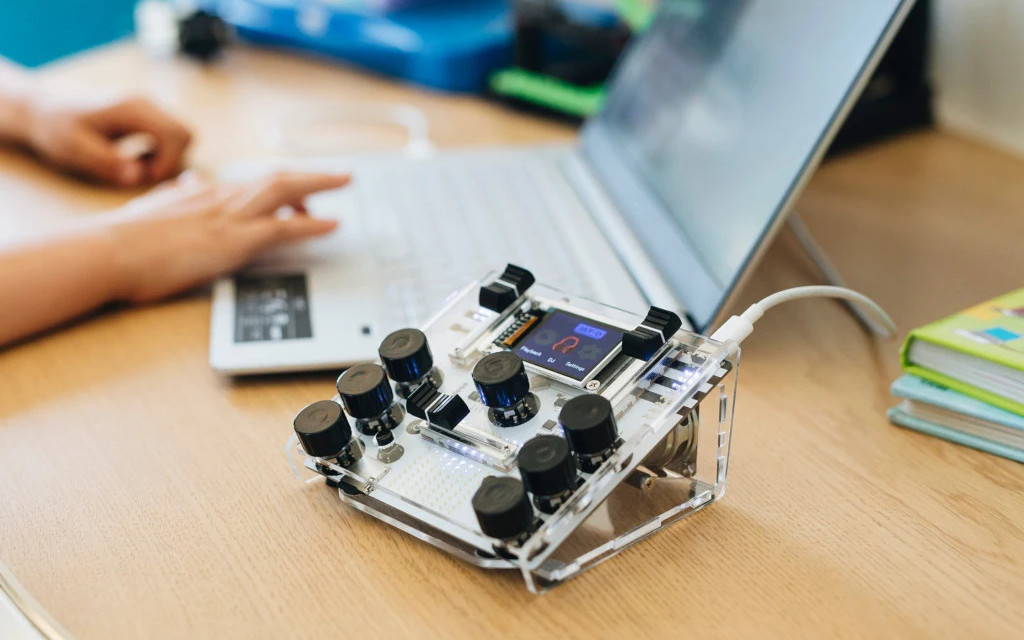 Build & code your own DJ mixer
Digital audio systems and their functions
Coding in C++ & CircuitBlocks
Digital-to-analog conversion
Soundwaves and how to produce them
How to code custom sound & light effects
4 Box subscription
Billed $339.99 annually
4 Box subscription  Billed $339.99 annually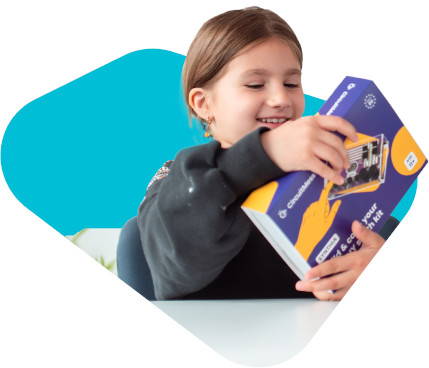 A unique DIY electronics project
You'll get all necessary components for building Synthia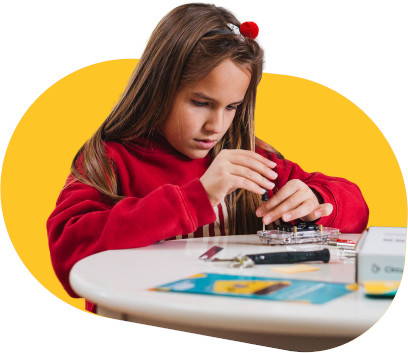 A quick–start instruction booklet
Learn about the technologies behind your DIY gadget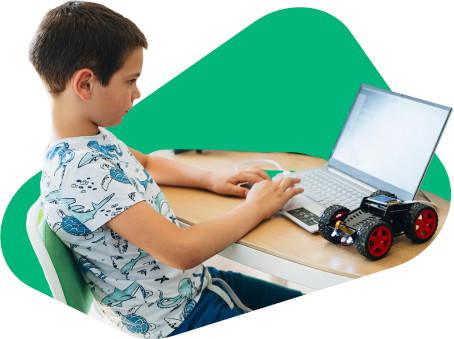 Online step by step tutorials
Learn how to build, code and tinker with your device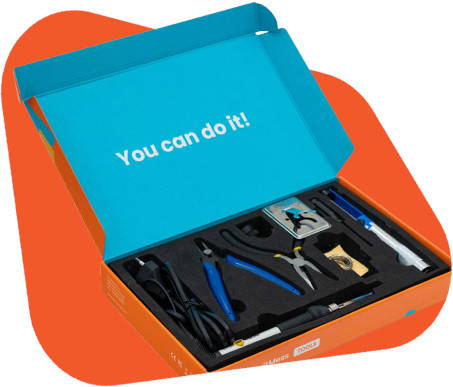 All the tools you need to assemble any STEM Box project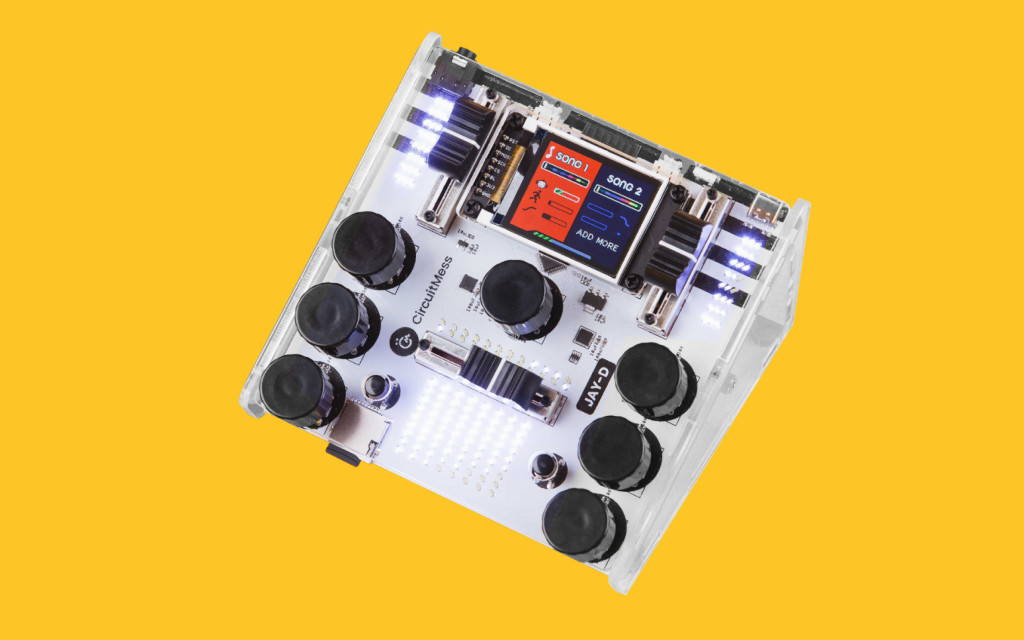 Build & code your own DJ mixer
Digital audio systems and their functions
Coding in C++ & CircuitBlocks
Digital-to-analog conversion
Soundwaves and how to produce them
How to code custom sound & light effects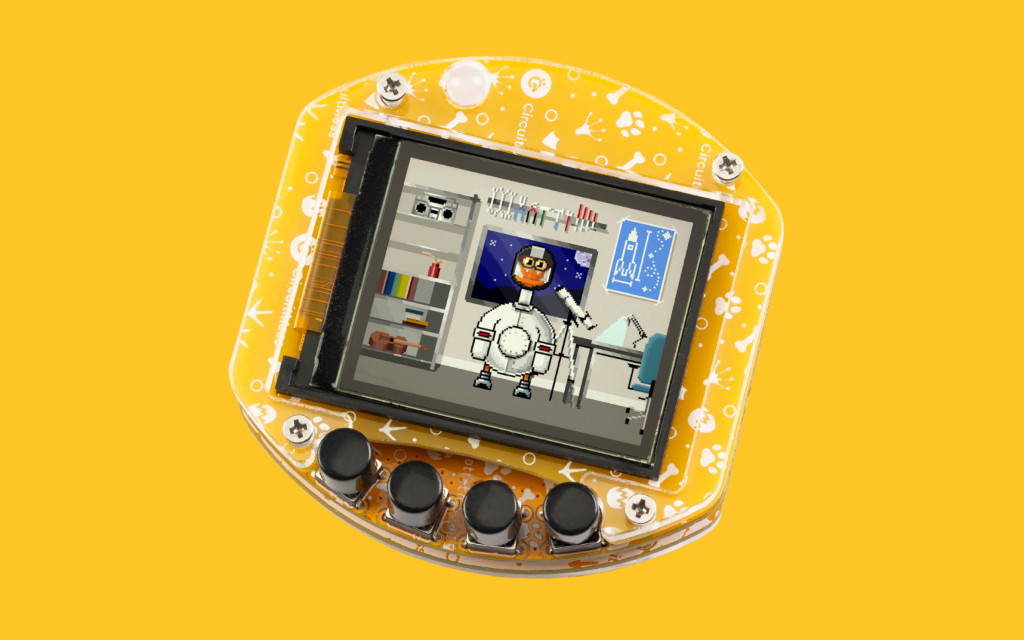 Box 2 of 4  Ships Nov 2022
Build & code your own handheld virtual pet
Low power & always-on technology
Microcomputers and other electronic components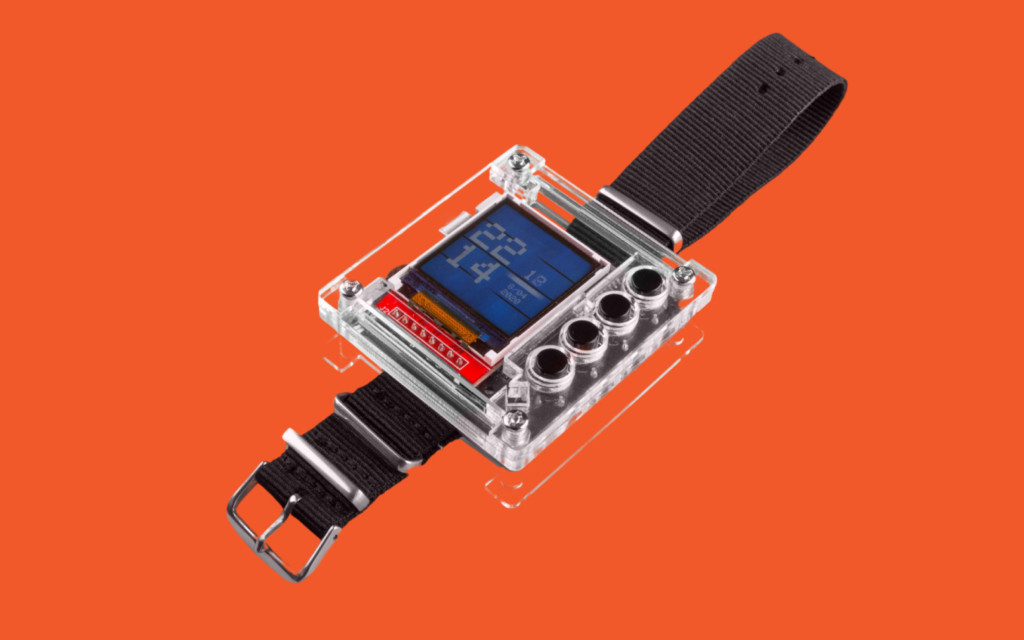 Box 3 of 4  Ships Feb 2023
Build & code your own smartwatch
Bluetooth and wireless communication
Gyroscopes & motion detection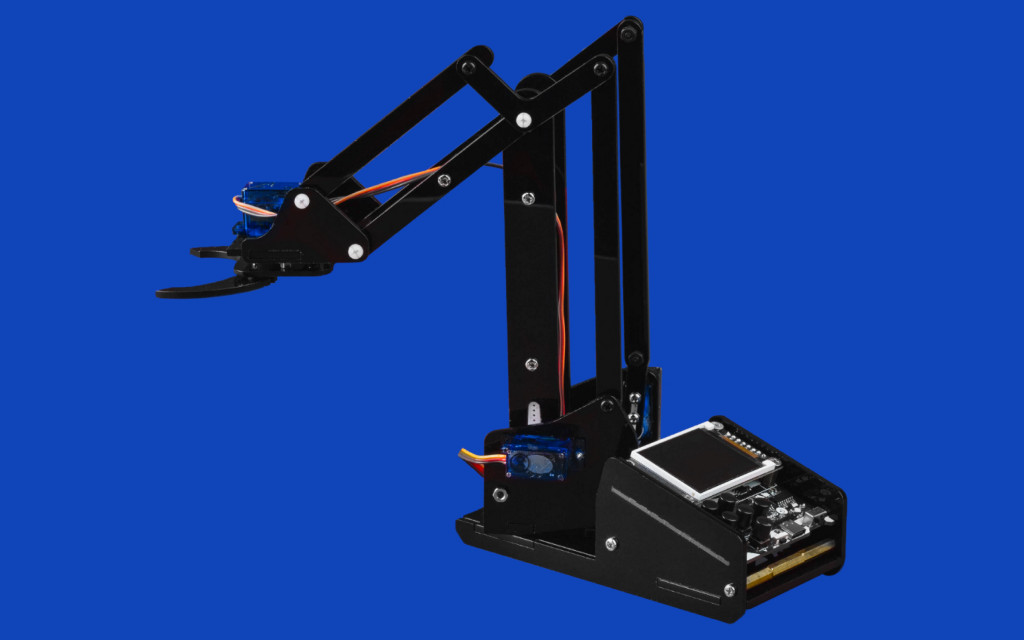 Box 4 of 4  Ships May 2023
Build & code your own
robotic arm
Coding IFTT (if this, then that) tasks
Robotic arms and industrial automation
Gyroscopes, accelerometers, and motion detection
Control servo motors using a microcomputer
8 Box subscription
Billed $599.99 every 2 years
8 Box subscription   Billed $599.99 every 2 years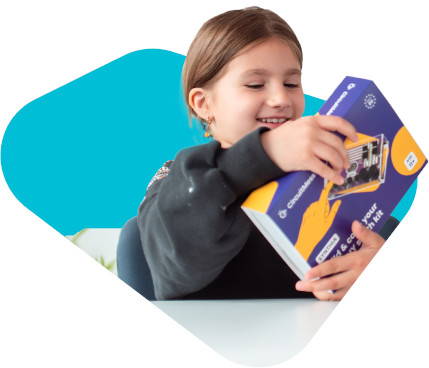 A unique DIY electronics project
You'll get all necessary components for building Synthia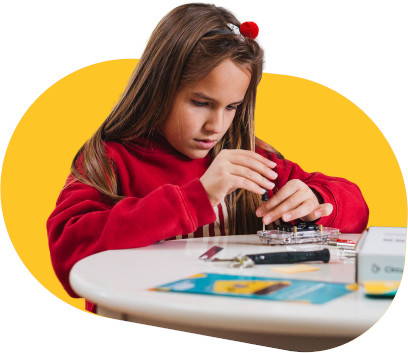 A quick–start instruction booklet
Learn about the technologies behind your DIY gadget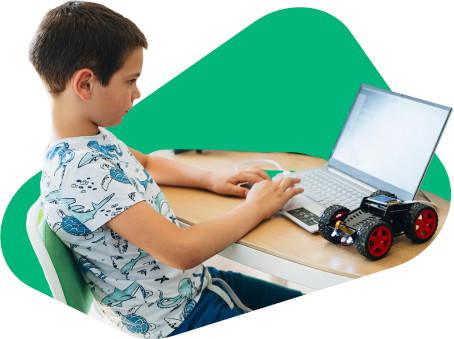 Online step by step tutorials
Learn how to build, code and tinker with your device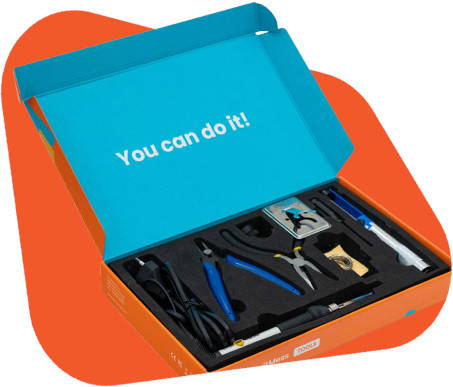 All the tools you need to assemble any STEM Box project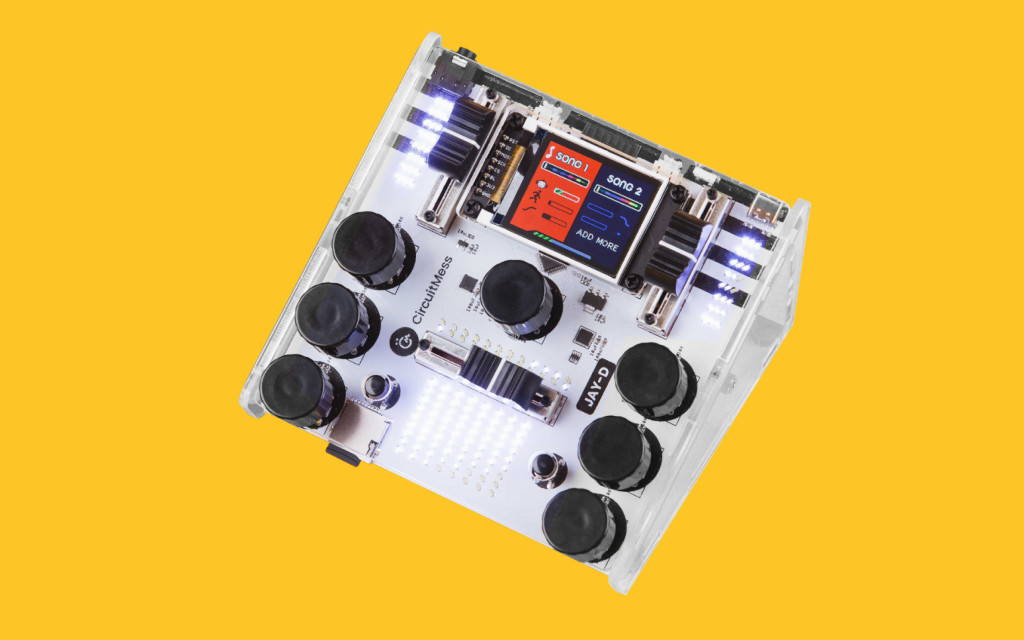 Build & code your own DJ mixer
Digital audio systems and their functions
Coding in C++ & CircuitBlocks
Digital-to-analog conversion
Soundwaves and how to produce them
How to code custom sound & light effects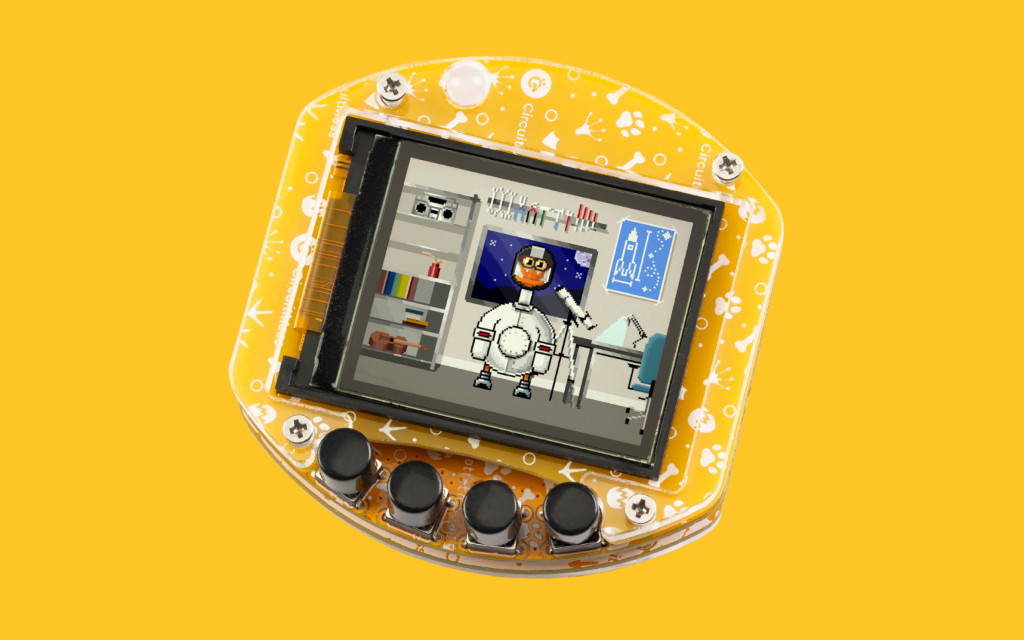 Box 2 of 8  Ships Nov 2022
Build & code your own handheld virtual pet
Low power & always-on technology
Microcomputers and other electronic components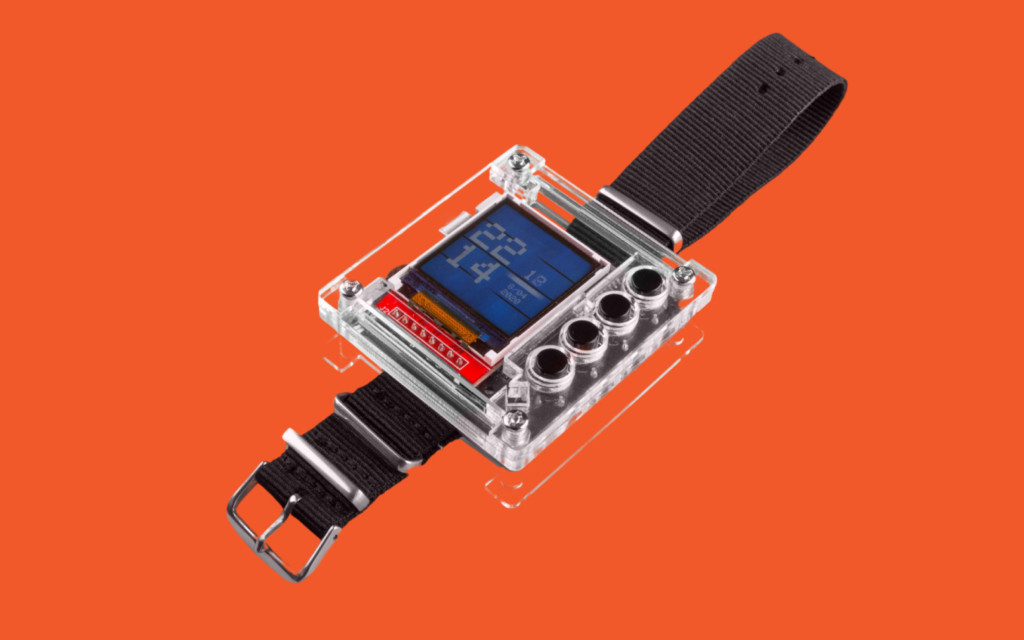 Box 3 of 8  Ships Feb 2023
Build & code your own smartwatch
Bluetooth and wireless communication
Gyroscopes & motion detection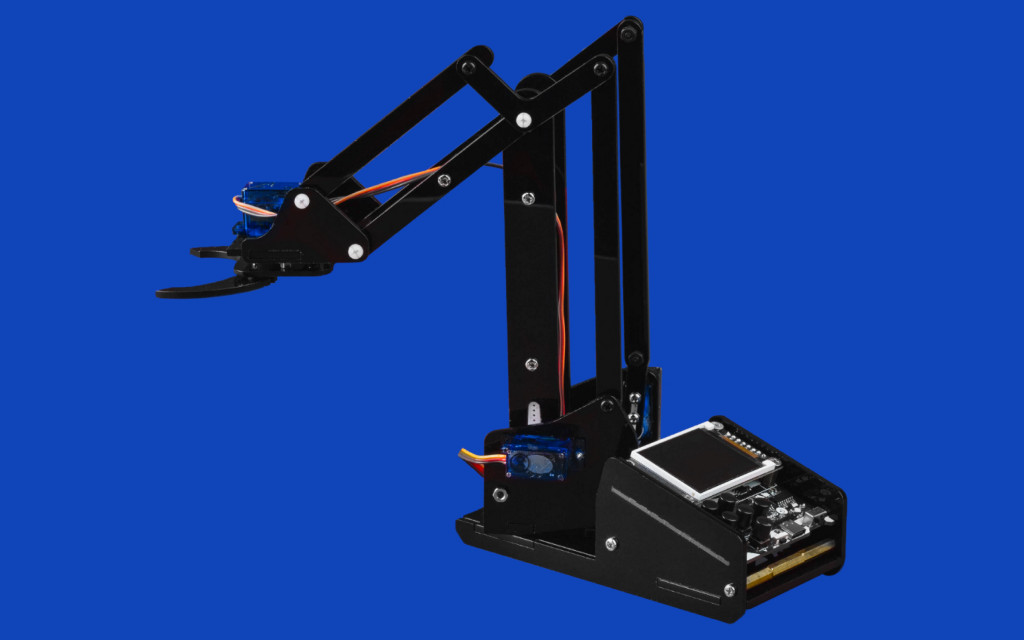 Box 4 of 8  Ships May 2023
Build & code your own
robotic arm
Coding IFTT (if this, then that) tasks
Robotic arms and industrial automation
Gyroscopes, accelerometers, and motion detection
Control servo motors using a microcomputer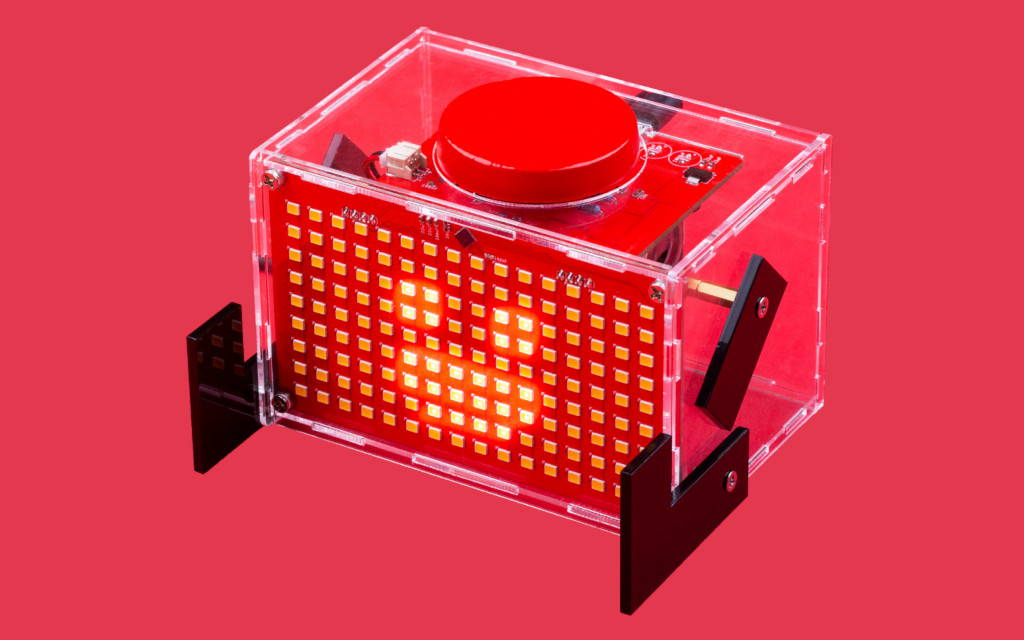 Box 5 of 8  Ships Aug 2023
Build & code your own
voice assistant
Microcomputers & other electronic components
Internet of things and AI
Voice recognition & speech synthesis
Box 6 of 8  Ships Nov 2023
Build & code your own synth
Soldering & hardware assembly
Coding in C++ & CircuitBlocks
Microcomputers & other electronical components
MEMS michrophones and sound production
Digital-to-Analog signal conversion
Box 7 of 8  Ships Feb 2024
Build & code your own AI self-driving car
Electromotors and battery management circuits
Sensors and camera calibration
Autonomous navigation and driving
Object recognition and image processing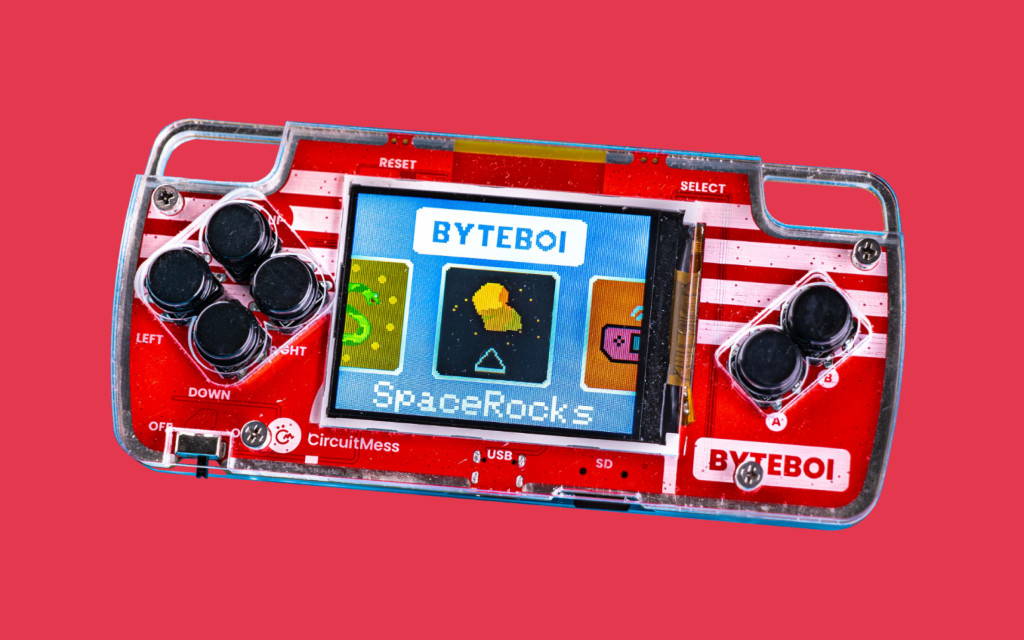 Box 8 of 8  Ships May 2024
Build & code your own synth
Soldering & hardware assembly
How to interface ByteBoi with Wheelson
Microcomputers and microporcessors
How to animate characters

How to code your own games