Ringo Usage guide Ch 4
When you've successfully built your Ringo phone it's time to start using it!


It works pretty much like every other phone – it can make and receive calls, send and receive messages, play music, run games, and so much more!

All of these are made possible by multiple components which when put together, make all the magic.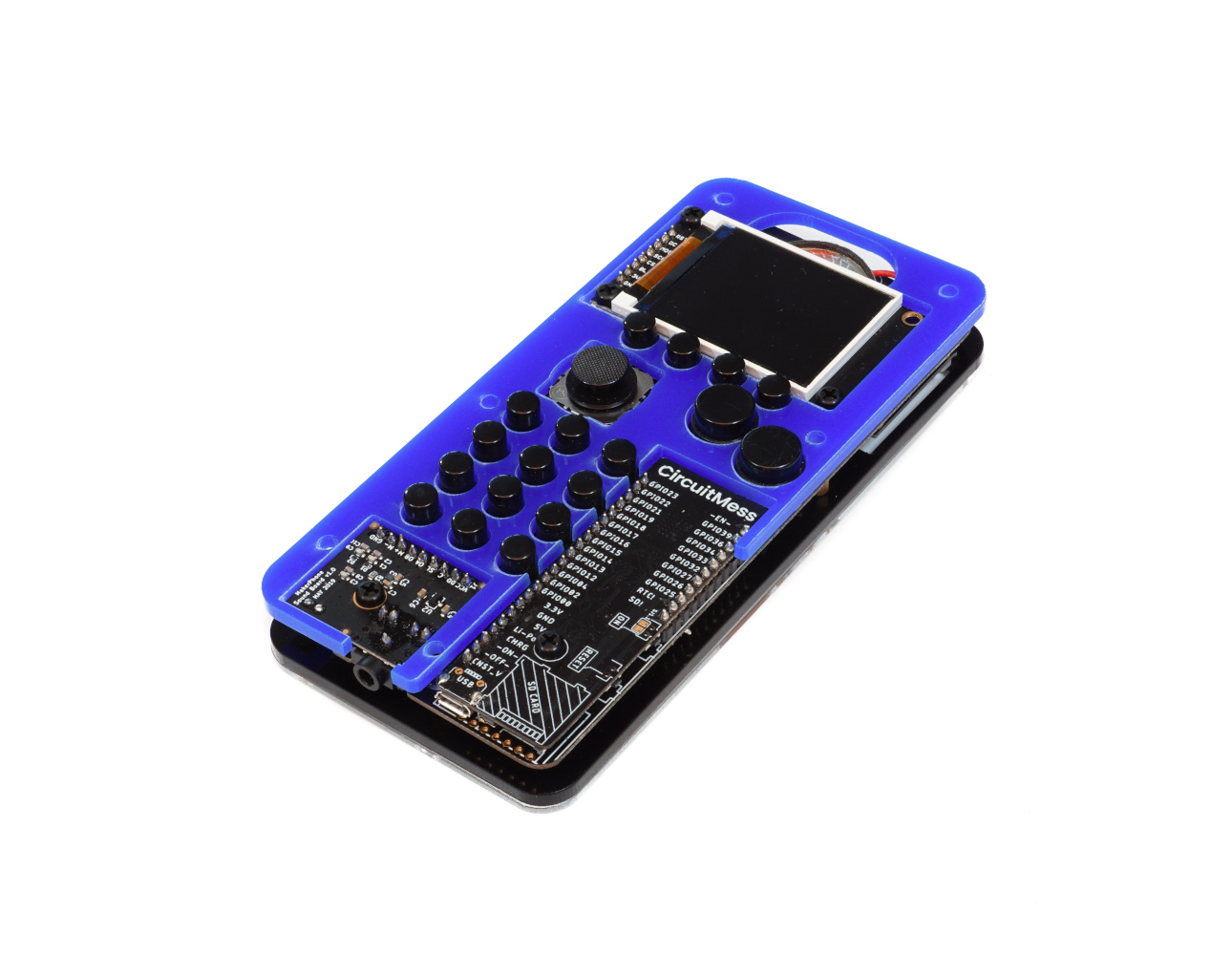 The coolest phone in the world!
Specifications
Size: 150mm x 70mm x 20mm, 428g
Brain board: ESP32, Xtensa dual-core 32-bit LX6, 160MHz, 4MB Flash, 520kB SRAM, SD Card support (up to 32GB)
SIM Module: 4G Chipset – SIM7600 / 2G Chipset – SIM800
Display: 1.8'' 160×128 full color TFT LCD, 25 Hz refresh rate
Audio: 2W class-D audio amp, 3.5mm jack, 1W speaker
Battery: Li-Po 3.7V 1300mAh, USB micro-B charging port
Buttons: 18 pressable buttons (10 numbers, Asterisk, Hashtag, two function buttons, A, B, Home, Power), Two-Axis Joystick, extern ON and RESET buttons
Lights: 8 independent LED lights on the back with full RGB color capabilities
The phone has plastic casings on both the front and the back as well as two plexiglass covers for added protection. 
Power – ON/OFF -> Entering sleep mode, waking up, turning on and turning off the phone
Reset -> Resetting the phone
Home -> Returning to lock screen, opening settings in games
Left function -> Erasing while inputting text, deleting games
Right function -> Various functions, text input helper
A Button -> Confirm/ Primary action
B Button -> Back/ Secondary action
0 - 9 Buttons -> Inputting text and dialing numbers, movement function in some games
Asterisk -> Entering emergency call, SPACE while inputting text
Hashtag -> Unlocking the phone, switching between upper and lower case letter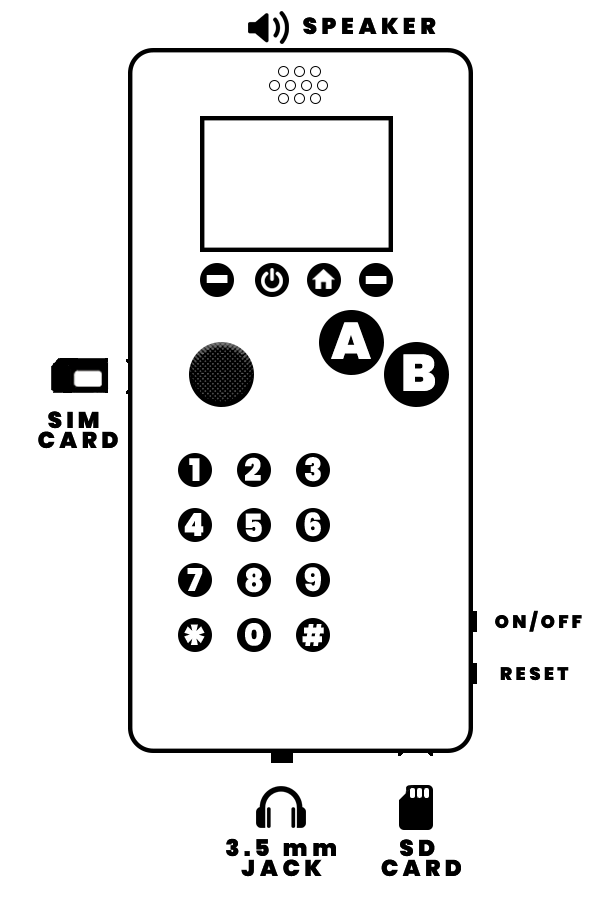 Setting up
Now comes the fun part – finally turning the phone on!


It can be done in two ways – either by holding down the power button that is located just below the screen or by holding down the ON button located on the side of the brain board. Once the phone is on, you will immediately enter the 'Setup wizard'.

Before starting your work on it, you have to charge the phone for at least an hour. This is the first thing you will have to do after starting the 'Setup wizard'.

We know that you just spent so much time building it up but you will have to hold on for a little bit longer!

'Setup wizard' will test your phone functionalities and whether everything is working properly or not. It might happen that you will have to disassemble the phone and re-solder/re-connect some of the parts. If that is the case, resolve the issues and come back once you've successfully completed the 'Setup wizard'.