Basic usage
You're located on the phone's lockscreen and that's where you will find the phone every time it's turned on or when you wake it up from sleep.


The lock screen shows all the basic data – time, date, battery status, network connection, SD Card status, and any present notifications. There are two commands that are available from there.

If you hold the # button, the phone will unlock.

If you hold the *  button, the phone will enter the emergency call menu.
 From there you can only dial emergency numbers such as 911, 112, etc.

Unlocking the phone leads you to the main menu which by default has nine applications –
Phone, Contacts, Messages, Settings, Media Player, Clock, Calculator, Flashlight and Calendar + 4 video games
.
All other applications, such as video games located on your SD Card, will also be shown on the main menu underneath the default apps. 

You can navigate the menu using the joystick, enter applications with A button and get back to lock screen with B button.  You can also enter sleep mode anytime by pressing either power button.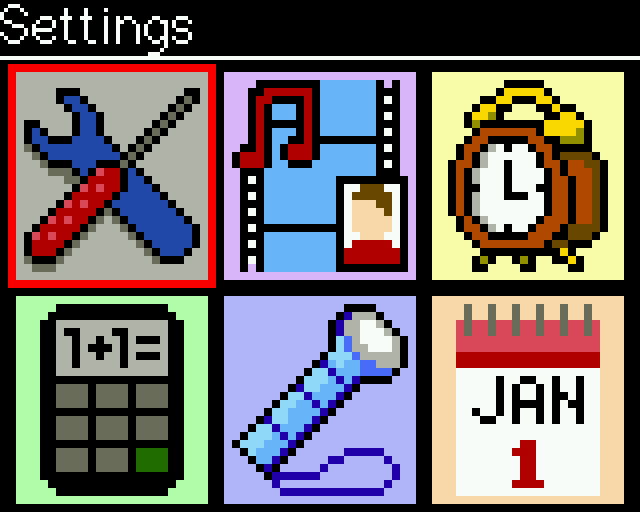 One of the things you are going to have to learn (if you don't already know) is
 how to type on Ringo.
It's done in an old fashioned way where every number button represents several letters/symbols as well as number which is written on it. 
If you are not familiar with it, or just want a quick memory refresh, we prepared a nice little tutorial to help you get accustomed to it.