"Would recommend this to any parent looking to help their kids learn and grow"
"My 9 year old daughter is loving this. Super easy and fun to build."
JB
Joshua B.
Canada, Father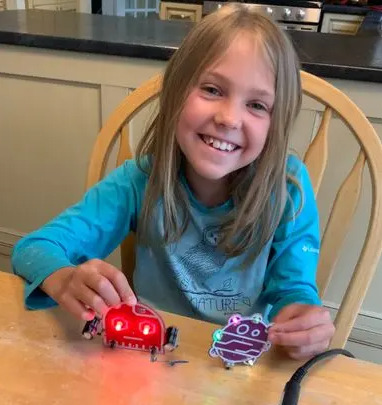 "How I Was Able To Engage The Children And Get Them Away From The Tablets"
My children loved building kits like lego, etc., but during last years I saw more and more how they are spending a lot of their free time on mobiles. I tried CircuitMess STEM boxes to see if they will be interested. And I was really surprised that yes - although we are still in initial phase, all of my 4 children have plans for STEM boxes to build and use them. What is great, is that some of them are working together - so when my son decided to start with wheelson, then he to continued with byteboi which is also usable as remote control for wheelson, and finally build the armstrong that can work standalone or also mounted to wheelson. This is really great on these sets.
Milan K.
Croatia, Father
"My daughter and I had a great time build"
"If you're trying to get your kids interested, this is the thing"
"Would recommend this to any parent looking to help their kids learn and grow."
Richard G.
Father, Ontario
"CircuitMess gives us the opportunity to really come together."
"My son and I don't have too much in common. I mean, he's a bit of a wild child. I'm more reserved myself. So this gives us the opportunity to really come together and share a common interest."
Petros K.
Father, Illinois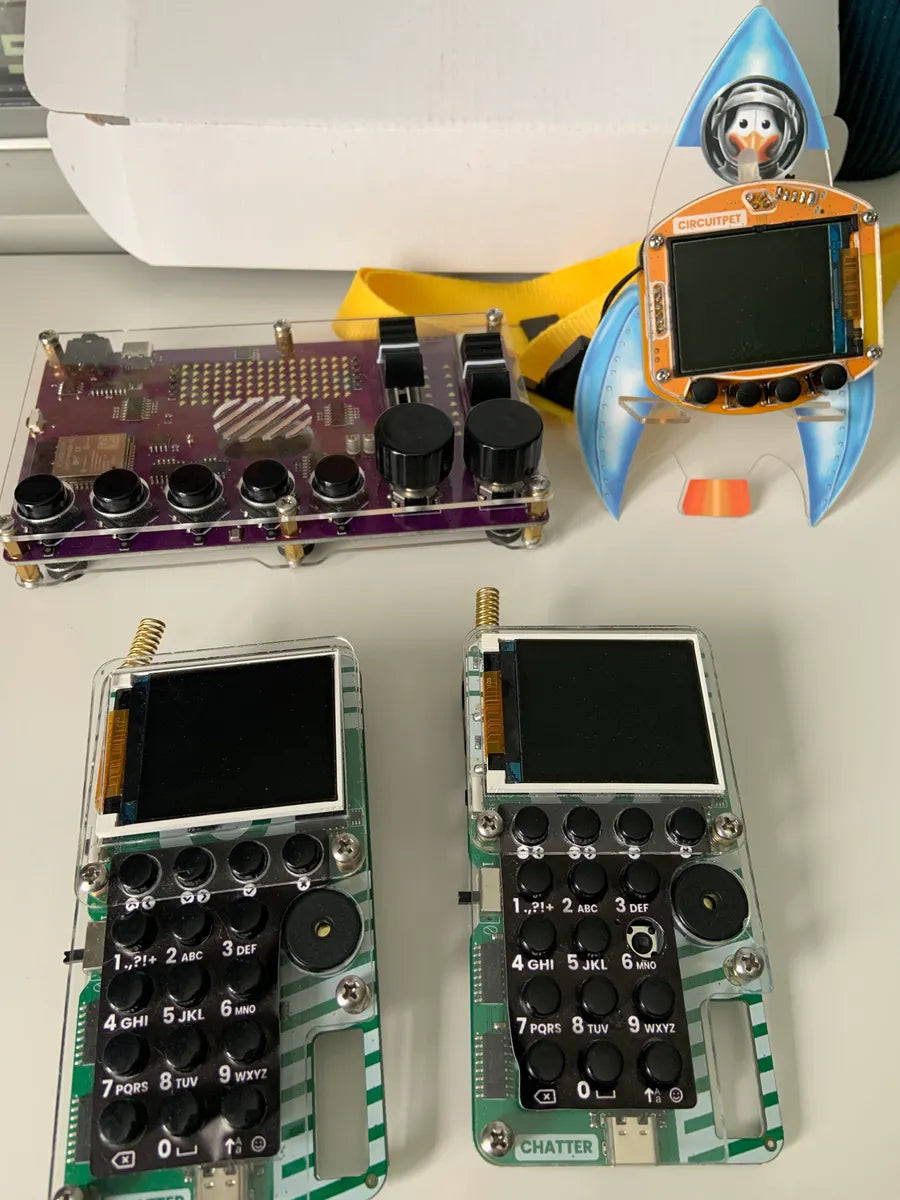 "Jay-D was the product my grandson needed to fulfill his protentional!"
"I bought this item for my grandson for his birthday. It came on time and he absolutely loves it. He is very musically inclined and is learning how to do coding on computers, so this item combined both of those interests beautifully."


Debbie
Oregon, Grandmother
"STEM is not rocket science!"
"I think what's cool is that you guys have simplified and demystified the fact that this is not rocket science, anyone can approach this once you have the right skills and basics."


Kevin H.
Father, United Kingdom
"Totally satisfied and impressed"
"My daughter looks forward to each project and has enjoyed every hour of her builds. She has used her brains and hands, made mistakes and fixed them, and now feels so confident soldering and connecting circuits. Even liked the after care when we needed additional pieces."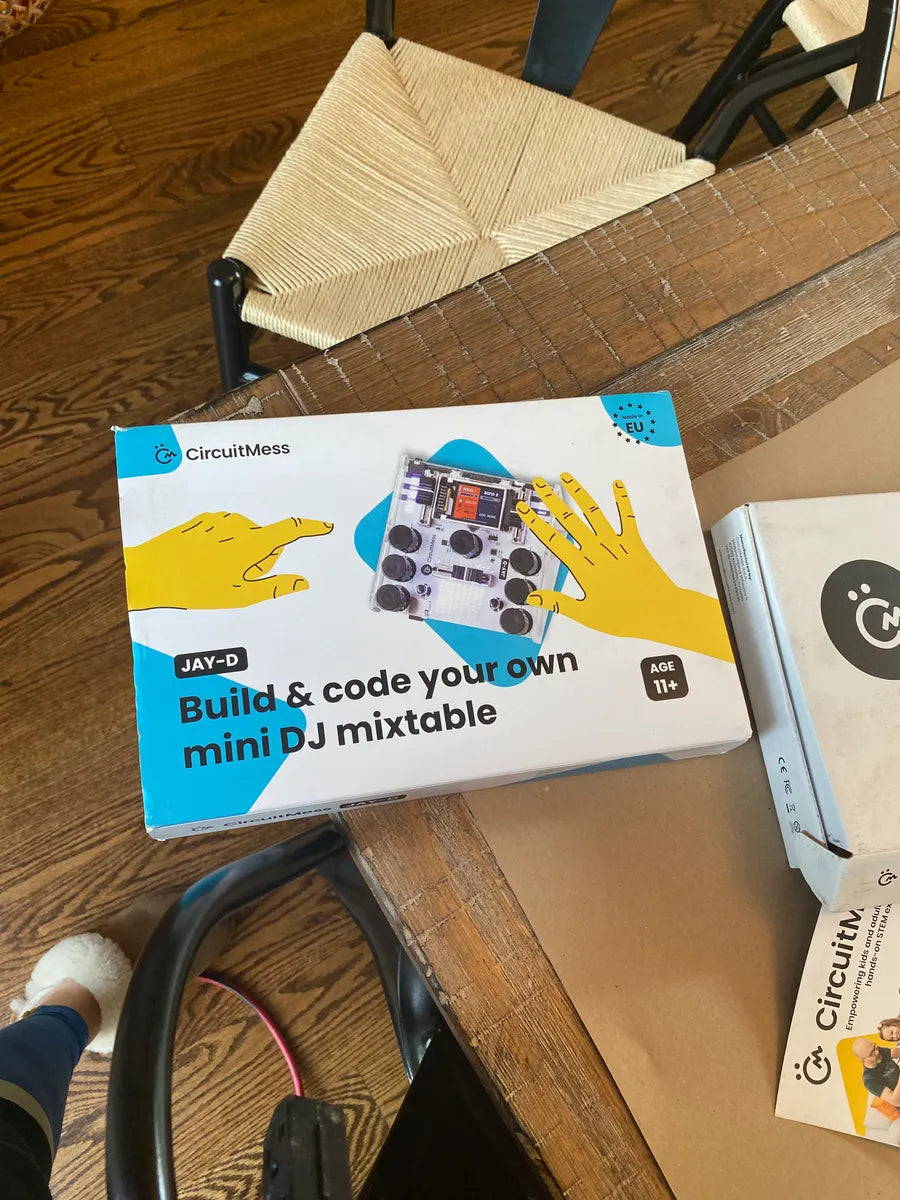 "These Kits are Incredible"
"This subscription has been so amazing for me and my daughters. The kits are challenging and engaging, and the components that come with the kits are very high quality. We haven't hade one issue with ours yet. The subscription is totally worth it and I would recommend it to children AND adults who are interested in electronics, tinkering, and coding!"


"The Best Gift I Have Ever Given"
"I am thrilled to say that the Wacky Robots set was the best gift I have ever given. I was looking for something unique to surprise my brother-in-law and his amazing family, which includes three curious and creative children of different ages. I also wanted a single piece gift that could delight the entire family and serve as an icebreaker for me, since I'm new to their environment as a Brazilian in a Slovak family. The Wacky Robots set perfectly fulfilled all my requirements. The set contains five different robots, each one teaching a different electronic component, and after giving the gift, we all selected one to build together as a fun family activity. Each learning achievement was celebrated, and we were thrilled when the robots came to life. I must mention the exceptional package, clear instructions, and unique visual details included in each set. They truly set this product apart. I would highly recommend the Wacky Robots set to anyone looking for an educational and engaging activity for the whole family."
Carolina S.
Canada, Aunt